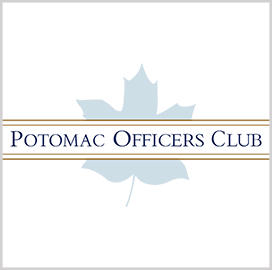 Cloud solutions
Five Cloud Applications Experts in Government Contracting
Government agencies are increasing their uptake of cloud applications due to their benefits. Cloud-based software enables users to securely work even when on-site networks and systems experience issues. It also enhances collaboration and efficiency by improving workloads and eliminating siloed information, enables remote work and increases scalability and cost savings.
To ensure that the government receives updated and effective cloud applications, companies rely on executives who are experienced in the field. These executives coordinate with clients, research technology trends and come up with innovative solutions and meet customer needs.
The Potomac Officers Club – a division of Executive Mosaic – presents five government contracting executives focused on cloud applications.
Indira Rice Donegan serves as senior strategist for data-centric hybrid cloud at NetApp, with a focus on the federal government and the intelligence community. She joined the company in September 2021 after retiring from military service, marking the start of her civilian career.
Donegan brings to the company over 20 years of experience serving the Department of Defense. She was the Joint Staff's director of operations, cyber requirements and integration branch, budget and legislative affairs prior to taking the role at NetApp, according to her LinkedIn profile.
As cyber requirements director, she had the opportunity to work with the team that initiated the Joint All-Domain Command and Control effort and gain an understanding of how technologies such as cloud, artificial intelligence, big data and cybersecurity are supporting the JADC2 mission.
Donegan was the commander of the U.S. Army's 63rd Expeditionary Signal Battalion before moving to the Joint Staff.
She also served as the executive assistant to the Defense Information Systems Agency director and commander of the Joint Force Headquarters-Department of Defense Information Network and to the DISA vice director.
From March 2009 to December 2012, Donegan was a battalion executive officer and senior operations officer of the Army Training and Doctrine Command's 442nd Signal Battalion. She started her military career serving as an Army company grade officer.
Donegan holds a master's degree in organizational management from the University of Phoenix.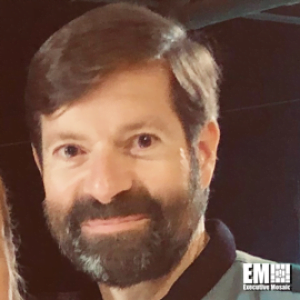 Scott Nahrgang, a Potomac Officers Club member, is the account manager of cloud services provider Oracle's U.S. Air Force portfolio.
Nahrgang oversees Oracle Cloud strategy and business development for customers across the Air Force. He ensures that clients receive a platform that supports classified and mission-critical workloads and provides high performance and enhanced security.
Nahrgang has been with Oracle since February, according to his LinkedIn profile.
Before working at Oracle, the industry veteran was the special assistant to the assistant secretary of defense for legislative affairs. In this role, he supported political appointees through the Senate confirmation process and served as the Office of the Secretary of Defense for Legislative Affairs' cyber action officer.
Prior to working at OSD(LA), he served in various positions within USAF. These include the commander of the 548th ISR Group, the inspector general of the 17th Training Wing and the commander of the 316th Training Squadron.
Other leadership roles he handled throughout his career include defense intelligence policy adviser at the Department of State and chief of target development and materials at the U.S. Central Command.
Nahrgang holds a certificate program degree in legislative studies from Georgetown University.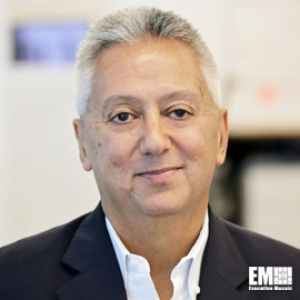 Albert Nieves has been serving as the vice president of federal sales at cloud-native security provider Aqua Security since December 2021. When he was appointed to the role, Nieves highlighted the need to educate and support the federal government as it transitions to the cloud because existing security solutions do not protect the cloud-native stack.
As federal sales vice president, the executive aims to achieve FedRAMP authorizations for Aqua Security solutions and deliver more dedicated resources to support trusted government system integrators. Nieves moved to the company after spending nearly two years as managing director of federal government practice at cloud-based security and risk management provider Galvanize, now known as Diligent, according to his LinkedIn profile.
He brings to Aqua Security his three-decade technology experience within the federal marketplace. Christopher Smith, chief revenue officer of Aqua Security, previously said that Nieves has the right experience and background to lead the company's federal practice and help the agencies adopt Aqua Security's platform.
Prior to Aqua Security and Galvanize, Nieves served as director of sales at Nuix, which offers investigative analytics and intelligence software designed to produce actionable data. Before Nuix, he joined X1 as federal sales vice president, a position he also held at FireMon.
Guidance Software hired Nieves in October 2005 as director of public sector sales. During his tenure at the company, he led a team of sales representatives and consultants selling digital forensics, cybersecurity and e-discovery solutions to the Department of Defense and other government agencies.
The executive started his career at E-Net where he was a federal sales manager responsible for overseeing the sales of disaster recovery, business continuity and database replication software, consulting and services.
Nieves studied computer science at the University of Minnesota.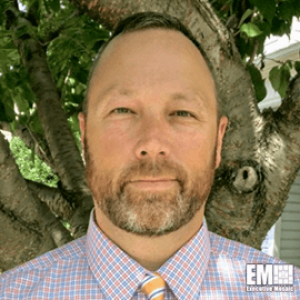 Brian Folsom is an account executive for federal systems integrators at Nutanix, a software development company headquartered in San Jose, California. He previously worked as a product sales specialist and a data center consulting system engineer at Cisco.
Prior to that, Folsom was a solutions engineer at Springpath, a software development company acquired by Cisco in 2017. He handled technical presentations, demos and proofs of concept for presales customers and partners, according to his LinkedIn profile.
He performed similar duties as a senior information technology specialist and sales engineer at Lenovo from 2014 to 2015 and at IBM from 2012 to 2014.
For more than eight years, Folsom was part of the Federal Aviation Administration, working largely as a program support specialist. He managed several programs at the agency, including certification, performance examination, on-the-job training and a quota database.
His time at the FAA began as an airway transportation system specialist, conducting maintenance work on Microsoft and Linux-based platforms and systems built on different communications protocols.
Earlier in his career, Folsom worked as a network technician for a variety of organizations, including Teleflora Technologies, BriTech, Cox Communications, Oklahoma County and the U.S. Marine Corps.
Folsom earned a Master of Business Administration degree and a bachelor's degree in business administration and management information systems from Liberty University. He earned a college degree in technical communications and networking from Oklahoma State University.
Ray Wulff is the regional vice president at Appian, a software development company headquartered in McLean, Virginia. He interfaces with clients regarding solutions in secure cloud hosting, robotic process automation and other fields.
In his previous role as industry lead for global defense and intelligence programs, Wulff collaborated with customers, partners and internal staff while overseeing the defense division's go-to-market planning and execution. Before joining Appian, he was director of the national security group at SAP National Security Services, heading advisory services for government customers on information technology modernization and business systems, according to his LinkedIn profile.
Prior to that, Wulff was data integration and application engineering lead at Boeing, tasked with consulting with clients on data migration, architecture and enterprise deployments. He also led a team responsible for developing data integration tools for the intelligence community.
From 2006 to 2011, Wulff served as the chief information officer for the U.K. Ministry of Defense's branch in Washington, D.C., managing the organization's IT footprint and advising leadership on data and information management. He was formerly a senior specialist in internet systems and business process improvement at the U.S. House of Representatives.
He worked as a web developer for Aeronautical Radio Inc. and as a unit trust trader for Legg Mason earlier in his career.
Wulff, a member of the Potomac Officers Club, earned a Master of Business Administration degree from the University of Maryland's Robert H. Smith School of Business and a bachelor's degree in political science from the University of Rhode Island.
ABOUT POTOMAC OFFICERS CLUB
The Potomac Officers Club is owned and operated by Executive Mosaic. Since 2002, Executive Mosaic has been a leader in media and exclusive senior executive networking programs primarily targeted to the U.S. federal government contracting (GovCon) marketplace. In addition to connecting executives of consequence into a fabric of like minded communities, the company's growing cross-media platform serves as a leading source of news about the people, policies, trends and events shaping the nation's GovCon sector.