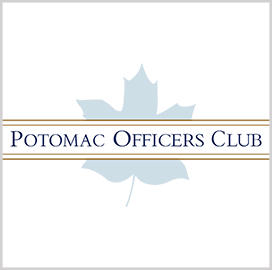 Cloud computing
Five Cloud Services Executives in Government Contracting
Cloud technology offers many advantages in terms of storage, speed and availability of computing resources. Recognizing the technology's benefits, the U.S. government has launched multiple efforts to improve its security and accelerate cloud adoption among agencies.
In 2019, the government released a "cloud smart" strategy aimed at defining what the cloud's security, procurement and workforce elements should look like. The Department of Defense has also recognized technology's potential and earmarked billions of dollars for a multi-cloud capability.
The Potomac Officers Club—a division of Executive Mosaic—features five cloud services executives in the government contracting sector.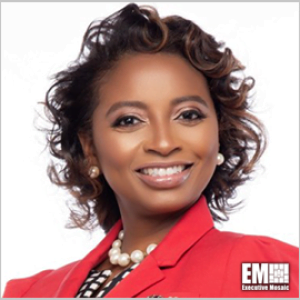 Trista Colbert is a senior partner and the vice president of hybrid cloud services for the federal sector at IBM. She has over two and a half decades of industry experience guiding technology strategy, investments and large-scale implementations, according to her LinkedIn profile.
Colbert describes herself as a technology leader who is obsessed with client delivery and talent development. She is adept at leading both business and technology teams through the entire lifecycle of a product, possessing deep project and portfolio management expertise.
Colbert joined IBM in January 2020. She brings to her current role a unique mix of business, policy and technical acumen cultivated through progressive leadership roles in health care, big tech, automotive, financial services and non-profit organizations, her profile reveals.
Before joining her current employer, Colbert owned and managed Innovative Solutions for the Public Good, an independent consultant providing program management and technology consulting services to organizations delivering civic-focused products or services.
Previously, Colbert was the director of portfolio management at Horizon Blue Cross Blue Shield of New Jersey. She joined the organization as a senior manager in 2007.
Earlier in her career, Colbert served as a senior strategic IT portfolio manager at Ford Motors. She joined the automotive company as a senior business analyst in 1997 and eventually took on roles of greater responsibility.
Colbert earned her bachelor's and master's degrees in computer science from Clark Atlanta University. She later earned a post-graduate degree in leadership and public policy from Georgetown University.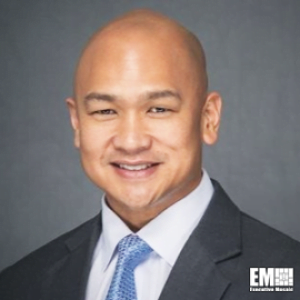 Oliver Gacad is the director of cloud and software engineering at the software company Oracle. He has been holding his leadership position since November 2019.
Gacad specializes in delivering solutions to meet data-related challenges. Part of his work is using the Oracle Cloud Infrastructure and on-premise solutions to help clients achieve mission success.
The other leadership roles that Gacad has held at Oracle are sales consulting manager and principal sales consultant. He has been with the company for over nine years, according to his LinkedIn profile.
The industry veteran was a senior principal technologist at Whiteboard Federal Technologies from 2011 to 2013. In this role, he provided database engineering solutions using Oracle products.
The other positions that Gacad has handled include technical architect at the IT company Accenture, database architectural technologist at Litton PRC and senior software engineer at Perot Systems Government Services. Litton PRC and Perot Systems were acquired by Northrop Grumman and Dell Technologies, respectively.
He started his professional career in 1996 as an associate engineer at the technology company Ensco.
Gacad holds a bachelor's degree in mechanical engineering from Columbia University in New York.
Oracle offers cloud services and hardware and software offerings to a variety of clients in the government and private industry. It is headquartered in Redwood City, California, and has multiple offices within and outside the U.S.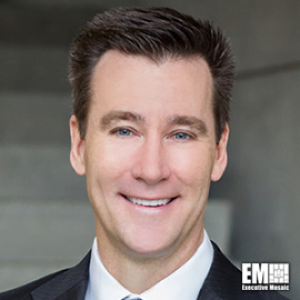 Wes Anderson is the vice president of defense at Microsoft, working out of Reston, Virginia. He is passionate about solving customers' most challenging problems "with urgency and excellence, serving others and assuring that all voices are heard," according to his LinkedIn profile.
Anderson said that his extended career has seen him lead teams across the full customer lifecycle, ranging from sales, delivery, solutions and support. He is "energized" by a vision to make a difference in the world, his profile reveals.
Anderson joined the American technology company 24 years ago and has since taken on roles of ascending importance. He recalls having been drawn by Microsoft's bold vision. He has not worked for any other employer in the private sector before or since.
However, Anderson began his career in government service when he was accepted into the U.S. Naval Academy.
In 2014, when he was still Microsoft's vice president of worldwide public sector services, Anderson was inducted into the Wash100, touted as the premier group of leaders who create value for the American public and execute strategic vision at the intersection of the public and private sectors.
Anderson has earned separate bachelor's degrees in computer science from both the National University and Towson University. He also earned a certificate in the essentials of management from The Wharton School.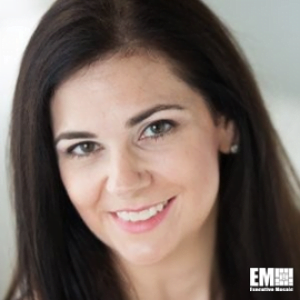 Liz Martin is the director of the Department of Defense business at Amazon Web Services and is a Potomac Officers Club member. She has been holding her current leadership role since March 2021.
Martin is a software sales executive who has an acumen for deploying cloud solutions and improving business performance for large businesses. She is also experienced in developing and implementing business strategies and working with clients to achieve mission success.
She has been with AWS since January 2017. The other leadership positions that she has handled at the company are DOD sales leader and Pentagon senior sales manager in the World Wide Public sector, according to her LinkedIn profile.
Martin said in a blog post that the U.S. Army used AWS GovCloud US to create a tactical cloud environment that is designed to improve the service's data processing and resource scaling. She said in the blog that cloud computing allows commanders to access applications from anywhere and deploy forces using fewer hardware requirements.
According to a GovCon Wire article, the Army's XVIII Airborne Corps is using AWS and Enterprise Cloud Management Agency support to develop the Dragon Cloud IL6 environment, which gives warfighters an operational classified space.
Before Martin started working at AWS, she spent over 13 years holding various leadership positions at the computer company IBM. These positions include business unit executive of federal hybrid cloud, business unit executive of IBM Federal Software and enterprise software sales manager.
She started her professional career in 1995 as a supervisor of systems development at Sprint Telecommunications, which merged with T-Mobile in 2020.
Martin holds a bachelor's degree in marketing and marketing information systems from the University of Virginia.
Amazon Web Services offers a variety of cloud, blockchain, analytics, internet of things and machine learning services. It is headquartered in Seattle and has multiple offices within and outside the U.S.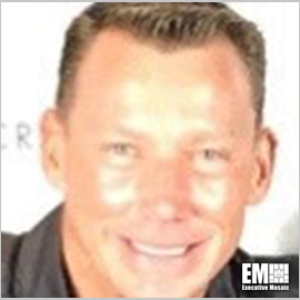 Beau Hutto is the vice president of software company Netskope's federal business, working out of Atlanta, Georgia. He is an accomplished executive in support of federal cyber initiatives, with over two decades spent in sales and sales leadership positions, according to his LinkedIn profile.
During his long career, Hutto has managed to grow revenue for his employers and develop long-lasting relationships with customers, partners and co-workers.
Hutto joined Netskope, a software company that provides cloud-native solutions, in February 2018. His current role sees him leading significant initiatives to enhance the United States' security posture by "bringing unprecedented efficiency that allows the customer's mission to be much more effective."
Hutto is also an investor in High Octane Events, the producer and owner of several automotive-related events including Caffeine & Octane and Caffeine & Exotics.
Before joining his current employer, Hutto served as vice president of federal at Gurucul, an information technology services and consulting firm. During his time with the company, it won the first fully competed user behavior analytics/predictive security analytics deal in U.S. federal history.
Hutto started his career in sales 27 years ago with cable television company Cox Communications. He quickly transitioned into the cybersecurity field, joining IBM's Internet Security Systems.
Hutto graduated with a bachelor's degree in finance and marketing from Western State Colorado University in 1995.
ABOUT POTOMAC OFFICERS CLUB
The Potomac Officers Club is owned and operated by Executive Mosaic. Since 2002, Executive Mosaic has been a leader in media and exclusive senior executive networking programs primarily targeted to the U.S. federal government contracting (GovCon) marketplace. In addition to connecting executives of consequence into a fabric of like minded communities, the company's growing cross-media platform serves as a leading source of news about the people, policies, trends and events shaping the nation's GovCon sector.
Category: Executive Profiles
Tags: Beau Hutto cloud services Executive Profiles government contracting Liz Martin Oliver Gacad Trista Colbert Wes Anderson