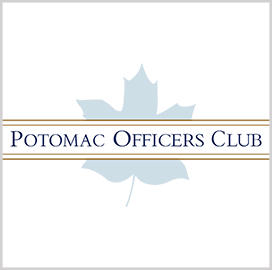 Corporate development
Five Corporate Development Executives in Government Contracting
Corporate development is a strategic necessity for companies to keep up with the pace of competition and survive disruptions. The playbooks and practices that companies have been perfecting over the past decades may no longer be sufficient for the new era of corporate development, Deloitte said.
Disruption looks different for each industry. The job of corporate development professionals is to ensure that their company maintains the technical skills, creativity and flexibility needed to survive.
Mergers and acquisitions are common vehicles for corporate development for companies of any size. Small businesses want to make themselves attractive to potential buyers, while acquirers sometimes see opportunities in startups with novel business models, Deloitte said.
The Potomac Officers Club—a division of Executive Mosaic—features five corporate development and strategy professionals in the government contracting sector.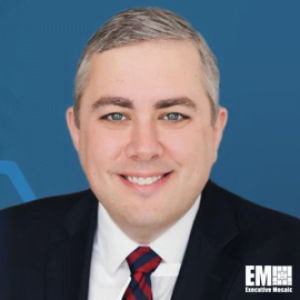 Kent Wilcher is the chief growth officer at LinQuest Corp. and is a Potomac Officers Club member.
Wilcher's leadership experience covers business development, operations and mergers and acquisition. He is an expert in various business development lifecycle matters, including strategic planning, market and competitor assessment, proposal development and capture.
At LinQuest, Wilcher oversees overall company growth and leads the organization's business development unit. He has been with the company since January 2021, according to his LinkedIn profile.
The industry veteran worked for over 16 years at engineering company Jacobs before assuming his current position. He most recently was the vice president of capture, solutions and strategy, a role in which he led an organization that delivered growth to the company's government business division.
Other leadership roles that he held at Jacobs include VP of growth and sales, division VP and director of business development and sales and business development principal. He started working at the company in 2004 as a project manager and team leader for various Department of Defense-related technology projects.
Wilcher holds a bachelor's degree in chemical engineering from the University of Tennessee, Knoxville.
LinQuest offers space systems, prototyping and manufacturing, space integration, data analytics and digital transformation services to clients in the defense sector. It is headquartered in Los Angeles and has offices across the U.S.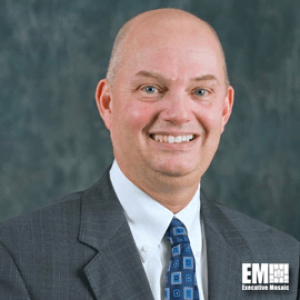 John Steckel is the vice president of corporate development at American Systems and is a Potomac Officers Club member.
Steckel is experienced in strategy development, financial management, business development, program management and business area leadership. The VP said in an ExecutiveBiz interview that he oversees business development, mergers and acquisitions and legislative affairs.
Steckel also told ExecutiveBiz that he will work to strengthen the company's organic and inorganic growth by working with other organizations that complement American Systems' engineering and IT services.
The executive has been holding his current role since April. He was the company's business development VP from June 2018 to April, according to his LinkedIn profile.
Steckel was the senior VP of business development at Vencore from 2016 to 2018. In this capacity, he led business development for the company's business that supports defense, intelligence and federal civilian markets.
Vencore merged with DXC Technology and KeyPoint Government Solutions to form Perspecta.
Steckel's other leadership roles include VP of business development at Raytheon Co. and director of business development at BAE Systems.
Steckel was a naval flight officer with the U.S. Naval Air Reserve from 1996 to 2006. He also held a similar position with the U.S. Navy from 1985 to 1988.
The American Systems executive holds a master's degree in business administration and management from UNC Kenan-Flagler Business School and a bachelor's degree in history from the U.S. Naval Academy.
American Systems offers enterprise IT, acquisition and lifecycle support, engineering, test and evaluation and training services to clients in the defense, intelligence and federal law enforcement sectors. It is headquartered in Chantilly, Virginia, and has offices across the U.S.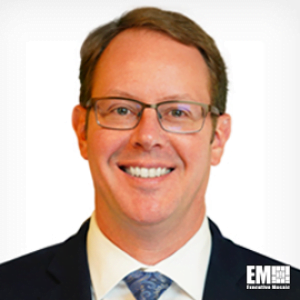 William Kuker serves as the chief operating officer of Klas Government, a government and defense contractor that specializes in rugged, deployable communications solutions.
Klas offers route and switch hardware, computing solutions, radio components, IT chassis and a range of computer accessories, the company's website says.
As COO, Kuker is responsible for planning and developing Klas Government's operational procedures and objectives, his LinkedIn profile says.
He led the execution of Klas' work on a major defense program, worked with the company's board of directors to enhance corporate strategic vision and influenced numerous departmental functions, including operations, facilities management and field maintenance.
Kuker joined Klas in January 2016 as executive vice president. Prior to the said role, he served for two years as central regional sales manager at power supply maker Astrodyne TDI.
He was previously an area sales manager at Intersil, a semiconductor manufacturing company that Renesas acquired in January 2018.
Prior to Intersil, Kuker served as a senior field sales engineer and as a regional distribution manager at Microchip Technology.
Earlier in his career, he worked as a field applications engineer at Avnet Electronics Marketing and as a technical sales representative at Texas Instruments.
Kuker earned a bachelor's degree in electrical engineering from Iowa State University and performed graduate-level business coursework at the University of Minnesota's Carlson School of Management.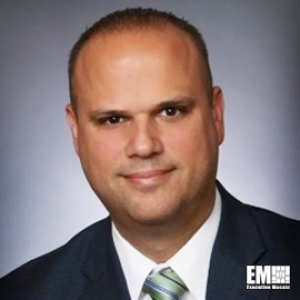 Michael Pilon is the chief corporate development officer at Valiant Integrated Services, working out of McLean, Virginia. He is a seasoned finance executive and revenue growth strategist, having worked in the defense and security-related sectors for most of the past two decades, according to his LinkedIn profile.
Pilon joined Valiant, a company that works to train, equip, protect and sustain members of the United States armed forces, in July 2017. Since then he has worked his way up to positions of greater responsibility within the organization. Before being appointed to his current role, he served as the company's president.
Before joining his current company, Pilon was chief financial and administration officer at GardaWorld Federal Services, which delivers a range of support services to government customers. That job saw him taking on multiple responsibilities, including roles in finance, asset management, human resources, information technology and recruitment.
Previously, Pilon served for three years as a senior vice president of finance at AECOM, a Texas-based multinational engineering firm. That role also saw him overseeing asset management and human resources, apart from his responsibilities in finance.
Earlier in his career, Pilon served as a finance manager and later as a finance director at BAE Systems.
Pilon earned his bachelor's degree in accounting from Bryant University. He later earned his Master of Business Administration degree from Johns Hopkins University.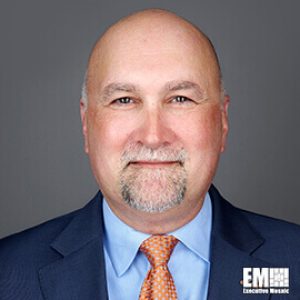 Patrick Murphy serves as the president and CEO of Axient, a government contractor that serves clients in the defense and civilian aerospace sectors.
Axient offers solutions in systems engineering, mission assurance, product engineering, test and analysis and cyberspace, among other areas.
In his role, Murphy is responsible for executing corporate strategy and meeting and exceeding revenue goals, his corporate biography says. He has 20 years of experience working with the Department of Defense and the intelligence community.
Prior to his current role, he served as the president and CEO of Millennium Engineering and Integration for seven years, his LinkedIn profile says.
Millennium combined with its parent company, QuantiTech, and sister companies Dynamic Concepts and Systems Engineering Group in 2021 to form Axient.
Murphy also served as Millennium's chief operating officer for a decade and as its vice president of corporate operations and strategies for over four years.
Before he took on the VP role, Murphy served as manager of systems analysis at Coleman Technologies, an IT company that Presidio acquired in 2010.
He had an earlier stint at Millennium as its director of engineering. Murphy earned a Master of Business Administration degree from the George Washington University School of Business and a bachelor's degree in aerospace engineering from Syracuse University.
ABOUT POTOMAC OFFICERS CLUB
The Potomac Officers Club is owned and operated by Executive Mosaic. Since 2002, Executive Mosaic has been a leader in media and exclusive senior executive networking programs primarily targeted to the U.S. federal government contracting (GovCon) marketplace. In addition to connecting executives of consequence into a fabric of like minded communities, the company's growing cross-media platform serves as a leading source of news about the people, policies, trends and events shaping the nation's GovCon sector.
Category: Executive Profiles
Tags: corporate development Executive Profiles govcon government contracting John Steckel Kent Wilcher Michael Pilon William Kuker