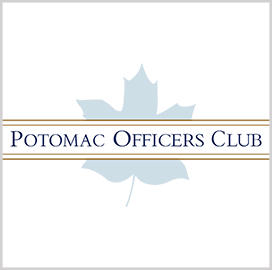 Cybersecurity
professionals
Five Cybersecurity Services Executives in Government Contracting
Over a year has passed since President Joe Biden signed an executive order to modernize the federal government's cybersecurity. The move was in response to a series of high-profile cyberattacks against American critical infrastructure, government entities and companies in early 2021.
Federal agencies have since accelerated their efforts to adopt zero trust and other cybersecurity measures. However, security officials have warned that outdated technologies are slowing down the government's adoption of modern security standards.
Eric Goldstein, the executive director of cybersecurity at the Cybersecurity and Infrastructure Security Agency, said that multiple agencies still use old systems not designed to handle modern features, including multi-factor authentication.
The Potomac Officers Club—a division of Executive Mosaic—features five cybersecurity services executives in the government contracting sector.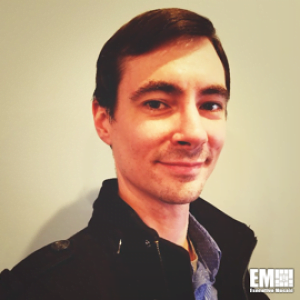 Alfred Gonzalez is the director of cybersecurity at Cubic Digital Intelligence. He has been holding the position since December 2021.
In his current role, Gonzalez ensures that the company maintains a good relationship with cybersecurity businesses and technology partners that provide infrastructure, development, operations and business captures. These partnerships allow Cubic to develop cyber-resilient threat products that protect customer data and advance key research initiatives.
He was the cybersecurity lead official and manager of cybersecurity at CDI from December 2020 to December 2021. In this role, he led various standardization and technology-related initiatives that ensured compliance with key cybersecurity requirements.
He started working at CDI in June 2019 as a senior systems architect, according to his LinkedIn profile.
The CDI executive was a cyber architect at Northrop Grumman from 2010 to 2019.
Gonzalez started his career in 2007 as an intern at what was then Raytheon Company. Raytheon merged with United Technologies in 2020 to form Raytheon Technologies.
The industry veteran holds a master's degree in cybersecurity engineering management from Johns Hopkins University Whiting School of Engineering and a bachelor's degree in computer engineering from Virginia Tech.
Cubic Corp. offers C5ISR, transportation, training, edge computing, digital intelligence and networking solutions to clients across the Pentagon. It is headquartered in San Diego and has offices within and outside the U.S.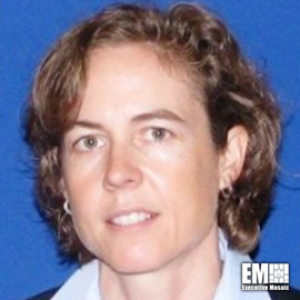 Karen Holloway is a senior vice president and the chief market innovation and strategy officer at ICF International, working out of Washington, D.C. She is a highly experienced strategy, corporate development and operations executive with more than 20 years of providing business transformation and technology solutions for commercial and public-sector clients, according to her LinkedIn profile.
In her current position, Holloway is responsible for market innovation and strategy for a number of her company's offerings, including cyber, digital transformation and federal health information technology.
Holloway joined ICF in June 2019. She brought into the organization her extensive experience in mergers and acquisitions target identification, due diligence, and integration processes as well as her excellent organizational skills, her profile further reveals.
Before joining her current employer, Holloway was the chief executive officer of her own firm, Strategix Solutions Group. Her business specialized in strategy, management, scientific engineering, data analytics, digital strategies and information technology services.
Previously, Holloway was a global business services partner at technology company IBM. In that role, she was responsible for new business growth for health care solutions in clinical informatics, collaborative care and patient-centered medical home solutions.
Holloway earned her bachelor's degree in environmental science from North Carolina State University. She later earned her master's degree in urban planning from the University of North Carolina at Chapel Hill.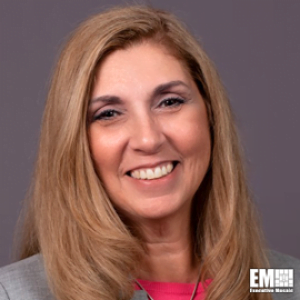 Gina Scinta, a member of the Potomac Officers Club, serves as the deputy chief technology officer of Thales Defense & Security's cybersecurity business area. Thales Trusted Cyber Technologies offers encryption, cryptographic key management and authentication solutions to U.S. federal customers.
As deputy CTO, Scinta is tasked with helping clients understand how to solve their mission-critical cybersecurity challenges, Thales said.
She also leads the company's collaboration with organizations such as the National Institute of Standards and Technology's National Cybersecurity Center of Excellence and the American Council for Technology-Industry Advisory Council.
Thales said that Scinta has over three decades of experience in the technology community. Before joining Thales TCT in January, she served as a senior solutions architect and senior sales systems engineer at Gemalto, a digital identity and security company that Thales acquired in April 2019. In that role, she focused on using encryption and key management solutions to protect data centers and cloud infrastructures.
She previously served for two decades in technical consultancy and instruction roles at Computer Corporation of America, according to her LinkedIn profile. Scinta said that she worked as a pre-sales engineer, program manager and instructor leveraging advanced database management systems.
Prior to CCA, she served as a computer programmer for the Senate, a team leader at Intelligence Center Pacific and a computer programmer at Computer Sciences Corporation.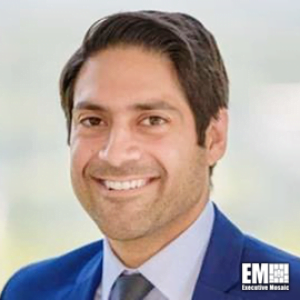 Baback Bazri is a partner in the multinational accounting firm EY's consulting practice within the government and public sector, working out of Washington, D.C. He is a seasoned technology executive and subject matter expert in cybersecurity and information assurance services in both program management and technical disciplines, according to his LinkedIn profile.
Bazri joined London-headquartered EY in March 2013. He entered the company as a senior manager before rising to become a partner in 2017.
As the firm's government and public sector leader, he is responsible for driving the full suite of risk services, including enterprise and cyber risk, governance, risk management and compliance solutions, and third-party risk management. He also oversees internal controls across federal, state and local agencies as well as the higher education market.
Bazri's job sees him leading teams in the performance of a range of cybersecurity and information assurance services. His leadership role sees him overseeing audit readiness activities from an information technology perspective, IT controls assessments as a part of an integrated financial statement audit, cyber regulatory and compliance activities, and cyber security operations, among others.
Before joining his current organization, Bazri was a lead associate and cybersecurity expert at Booz Allen Hamilton, where he worked for over five years. Prior to this, he was a senior associate at another auditing firm, KPMG.
Bazri earned his bachelor's degree in business information technology from Virginia Tech.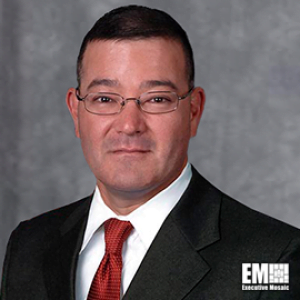 Eric Axelbank is the chief growth officer of cybersecurity company Amyx, Inc. He has been holding his current leadership role since December 2021.
Axelbank has over two decades of experience in developing and maturing IT and technical business lines, building federal contract pipelines and leading program managers. As Amyx's chief growth officer, he oversees the development and implementation of growth and market expansion strategies in cybersecurity, application modernization and other key areas.
The executive also leads a team that performs business development, capture management and proposal management. He is also responsible for the development of the company's accounts plans.
Axelbank was the vice president of growth at Amyx before assuming his current position, according to his LinkedIn profile.
The Amyx executive was the lead official of the Department of Veterans Affairs Capital and Performance Budget division from 2016 to 2019. Before that, he was a corporate director at Calibre Systems for two years.
Axelbank had a total of over 24 years of service with the U.S. Air Force. He also had a two-year stint at the U.S. Indo-Pacific Command as a joint logistics war planner.
The Amyx executive holds a master's degree in economics from the University of Oklahoma, a master's degree in military operation art and sciences/studies from the Air Command and Staff College and a bachelor's degree in computer science from Hawaii Pacific University.
Amyx offers enterprise technology, systems engineering, cybersecurity, program and acquisition management and financial support services to clients in the defense, homeland security and federal civilian government sector. It is headquartered in Reston, Virginia.
ABOUT POTOMAC OFFICERS CLUB
The Potomac Officers Club is owned and operated by Executive Mosaic. Since 2002, Executive Mosaic has been a leader in media and exclusive senior executive networking programs primarily targeted to the U.S. federal government contracting (GovCon) marketplace. In addition to connecting executives of consequence into a fabric of like minded communities, the company's growing cross-media platform serves as a leading source of news about the people, policies, trends and events shaping the nation's GovCon sector.
Category: Executive Profiles
Tags: Alfred Gonzalez Baback Bazri cybersecurity services Eric Axelbank Eric Goldstein Executive Profiles Gina Scinta govcon government contracting Karen Holloway