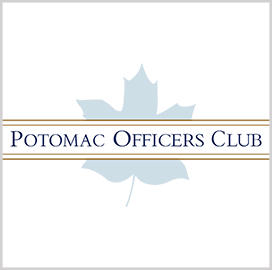 Professionals in
data solutions
Five Data Solutions Experts in GovCon
Government agencies need up-to-date and accurate data to support their daily missions. According to a 2021 report from Ernst & Young, governments collect more amounts of data than in the past and can extract insights more effectively thanks to improved computer processing power.
The report said that data analytics allows governments to improve resource allocations, lower operating costs and meet customer expectations. To help achieve efficient data management, companies offer various products and services and have dedicated executives who work with their clients to improve data-related processes.
The Potomac Officers Club – a division of Executive Mosaic – presents five government contracting experts in data solutions.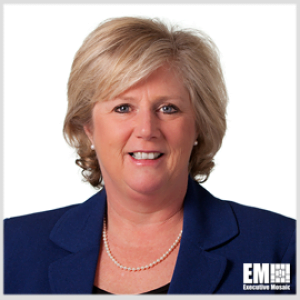 Kathleen Benson, a Potomac Officers Club member, is the CEO and co-founder of the data asset management company ORI.
ORI is a certified women-owned small business that offers technologies and services that support the data analytics supply chain across the government. The company performs data collection, data access, data analysis, predictive modeling and artificial intelligence- and machine learning-enabled innovation.
Benson ensures that ORI's offerings meet the needs of all customers, partners and employees. She is also experienced in talent recruitment, team management and partnership development.
Benson co-founded the business with Susan Lynd, the company's chief operating officer, in 1988 and named the company Office Remedies Inc. Benson has been ORI's CEO since 1988, according to her LinkedIn profile.
The CEO was also the incubator of nFound, a technology start-up whose objective was to intercept return transactions, capture supply chain feedback and convert new sales. Benson provided the necessary resources and research to launch the firm as it developed enabling technologies.
Benson's leadership has allowed ORI to appear on the Inc. 5000 list of the fastest-growing private companies in the U.S. eight times. ORI has also been recognized as one of Working Mother magazine's 25 best woman-owned businesses.
Benson is also an active member of Vistage International, the American Society of Association Executives and the Women's Business Enterprise National Council. She also volunteers for the Women Presidents' Education Organization, D.C. Chapter, as a business leader for the Sage Advice development program.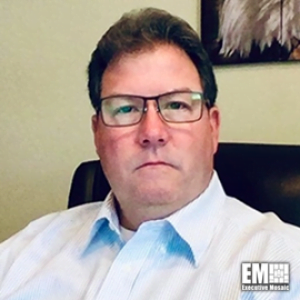 Bill Washburn has been serving as federal chief program officer at MarkLogic since October 2019. He is responsible for providing clients with a vision and strategy to address data challenges. Washburn, a Potomac Officers Club member, is also the CEO and managing partner of Washburn Consulting, which provides advisory services focused on business development and mergers and acquisitions. Prior to MarkLogic, he served IT Availability as an adviser and Informatica Federal Operations Corp. as director of business strategy and operations and as acting president, according to his LinkedIn profile.
At Informatica, Washburn had the opportunity to work with the federal government in the intelligence community and national security sectors needing data management and quality services.
He also held executive roles at large and small services companies, including Peraton, Octo Consulting Group, Perspecta, General Dynamics Information Technology, Science Applications International Corporation, L3Harris and Raytheon. His responsibilities at the said corporations covered analytics, systems engineering, and integration efforts in the intelligence community and the Departments of Homeland Security and Defense.
Prior to joining the private sector, Washburn spent 10 years in the U.S Army as a software developer, with assignments at the White House Communications Agency, 25th Infantry Division and others.
He earned his bachelor's degree in computer science from Strayer University.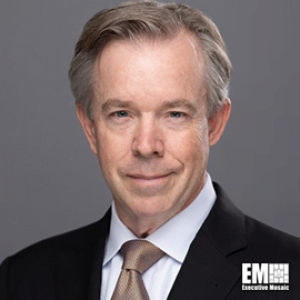 Mark Brunner is the president of Primer .ai's federal business unit, which offers artificial intelligence solutions to government organizations for complex decision-making. He is a senior fellow at the Atlantic Council, a think tank based in Washington, D.C., where he provides analysis and regularly interfaces with senior U.S. and international officials at policy roundtables, according to his LinkedIn profile.
Since 2017, Brunner has sat on the advisory board of the U.S. Senate Cybersecurity Caucus, providing insight to lawmakers on issues relating to cyber and information technology. He is also on the board of the mobile security company Efani located in San Francisco, California.
He was previously a member of the Aerospace Industries Association's international council, which aims to foster trade opportunities for the defense industry and create equitable exchanges with foreign markets. Brunner served as vice president of the Cohen Group for more than six years, providing customers with insight into business development and strategy.
Until 2015, he provided counsel to Sen. Mark Warner on national security and energy policy as a senior adviser.
Brunner retired from the U.S. Navy as a commander in 2009 after over 20 years, beginning his service as a pilot.
He earned a master's degree in national security affairs from Georgetown University and a bachelor's degree in political science from Tulane University.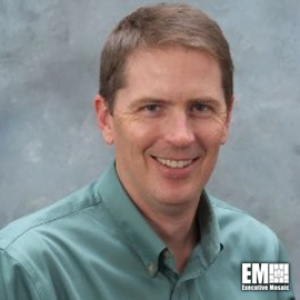 Dave Donald is the president and founder of Keeper Technologies, a small business located in Ashburn, Virginia, that provides data access, management and protection services to government agencies and commercial firms.
Quantum, a San Jose, California-based information technology services company, recognized Keeper as the fiscal year 2021 growth partner of the year for enterprise storage solutions.
Donald established the company in 2005 as a storage consulting firm, later overseeing the addition of new offerings such as enterprise systems integration and software-defined platforms, according to his LinkedIn profile.
A member of the Potomac Officers Club, he previously served for six years as executive director of solutions architecture at Advanced Digital Information Corp., which has been acquired by Quantum. He led the ADIC software unit's worldwide presales and professional services, the technical and engineering side's business operations and the development of its activities with the federal government.
Before joining ADIC, Donald was the vice president of engineering at Vangard Technology, heading daily the daily business and technical affairs of a team of more than 30 employees. He worked at Metrum Information Storage earlier in his career.
He earned a bachelor's degree in electrical and computer engineering from the University of Colorado Boulder.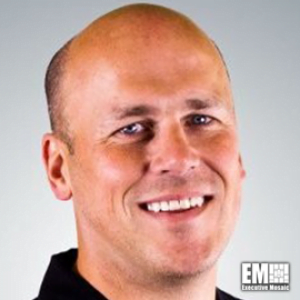 James Dean is the president and director of Vast Data Federal. He joined the company in January 2021 after serving as sales director of national programs at data storage system provider Cohesity. As sales director, he was responsible for guiding federal marketing efforts, channel development and peer-to-peer training and meeting the needs of customers in the Intelligence Community, Department of Defense and NASA.
The information technology executive brings to Vast Data Federal his experience conceptualizing and directing the development of advanced technology solutions and building and managing IT infrastructure for global and national organizations, according to his LinkedIn profile.
Prior to Cohesity, Dean spent three years serving as executive vice president at StorExcel, a reseller and systems integrator that offers workflow and data asset management automation, video and image analysis and digital content distribution. Chesapeake Systems acquired StorExcel in 2020.
He joined Quantum as federal technology director in January 2008 and later became the company's federal account executive for national programs. Before becoming part of Quantum, Dean was the CEO and principal consultant at RADStor, a consulting practice centered on enterprise-level data storage and backup solutions.
He also held the director of solutions engineering role for the eastern U.S. at Sanz and a director position focused on enterprise backup and disaster recovery services at USinternetworking, which AT&T acquired in 2006.
Dean studied computer science at Frostburg State University and computer studies and business management at the University of Maryland.
ABOUT POTOMAC OFFICERS CLUB
The Potomac Officers Club is owned and operated by Executive Mosaic. Since 2002, Executive Mosaic has been a leader in media and exclusive senior executive networking programs primarily targeted to the U.S. federal government contracting (GovCon) marketplace. In addition to connecting executives of consequence into a fabric of like minded communities, the company's growing cross-media platform serves as a leading source of news about the people, policies, trends and events shaping the nation's GovCon sector.
Category: Executive Profiles
Tags: data solutions executives Ernst & Young Executive Profiles