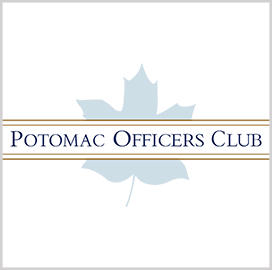 Defense contracting
Five Defense Solutions Executives in GovCon
The Department of Defense has been working with private companies to meet mission requirements ever since the end of the Cold War. According to a 2018 report from the Congressional Research Service, the DOD uses contractors to free up work for uniformed personnel, secure expertise in specialized fields and receive support in developing critical support capabilities quickly.
Companies working with the Pentagon have dedicated executives who work with the department and other stakeholders to ensure the delivery of goods and services and support critical mission areas. These executives ensure that their companies are updated when it comes to technologies, the DOD's plans, the latest developments across all military branches and Pentagon components, and competitor developments.
The Potomac Officers Club – a division of Executive Mosaic – presents five defense solutions executives in government contracting.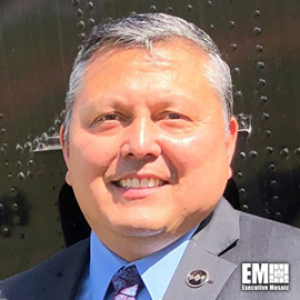 Ed Drolet joined CACI International in September as vice president and client executive for Department of Defense and Department of the Air Force customers. He is responsible for nurturing executive customer relationships; forming and executing rigorous strategic teams and plans; and delivering transformative programs with strategic customers, stakeholders, partners and technical delivery leaders for comprehensive national security solutions. Drolet, a Potomac Officers Club member, moved to CACI after serving in the U.S. Air Force for nearly eight years, according to his LinkedIn profile.
He held various positions at the Air Force, starting as program director leading the Battlefield Information Collection and Exploitation Systems program for the DOD's global enterprise capability to share intelligence information with over 80 partner nations.
He also served as chief technology officer, during which he coordinated program development plans, justifications and authorizations, budget and operations, and portfolio strategy with multiple stakeholders; advised and informed specialized practice and training; and explored, investigated and managed the strategic, operational and policy issues for technology-related options for potential and existing programs.
His eight-year career at the military branch concluded in September. His final role was that of deputy director of the Chief of Staff of the Air Force Strategic Studies Group.
Prior to the Air Force, Drolet was the division chief for operations and program management at the Defense Information Systems Agency, directing enterprise IT operations support and technical services of three branches supporting worldwide mission partners and leading enterprise support activities for the Defense Enterprise Computing Center.
Drolet holds a bachelor's degree in management and logistics from the University of Maryland Global Campus and a master's degree in strategic studies focused on military and strategic leadership from USAF Air War College.
Ahmed Ayad, a Potomac Officers Club member, is the vice president and growth leader of ManTech International's defense sector portfolio.
Ayad oversees business development, capture, sector growth and proposal operations for ManTech's defense clients. He also sets metrics, builds relationships with customers and oversees proposal operations.
He has been with ManTech since October 2019, according to his LinkedIn profile.
Ayad has been working in various roles across the private industry for over 19 years. Before working at ManTech, he led capture and win strategy at defense contractor CACI International from May to September 2019.
At CACI, Ayad oversaw customer engagements, competitive intelligence, pricing and solutions development.
Ayad was also a senior capture manager at the science and technology company Leidos from 2015 to 2019 before working at CACI. In this role, he led all capture efforts in support of Department of Defense and intelligence community clients.
Other leadership roles that the ManTech executive handled include senior capture manager at STG Inc. and senior capture and program manager at Management Systems International. He started his professional career as a program manager at RTI International.
Ayad holds a master's degree in development economics and international development from Southern New Hampshire University.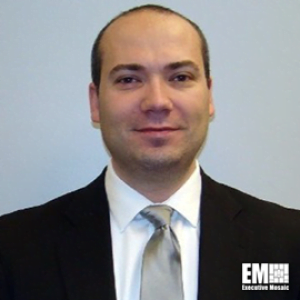 Terrance Westerfield is the strategic business development lead at Amazon Web Services focused on the U.S. Army and the Department of Defense's Joint All-Domain Command and Control warfighting concept. He has been holding the position since January 2021. Prior to the said role, he was the company's senior engagement manager for the DOD, according to his LinkedIn profile.
Westerfield, a Potomac Officers Club member, previously served as technical director and senior scientific technical manager with the U.S. Army Engineer Research and Development Center where he focused on solving Army and Joint Service capability gaps through the research, development and deployment of command and control systems.
He started working at ERDC in December 2012 when he was hired as program manager in the Office of the Technical Director for the center's Geospatial Research Lab responsible for research, development, acquisition management, technology readiness assessment and technology transition of military planning tools. As program manager, he led the development of map-based planning services and joint planning services.
Westerfield also served as a technical adviser to the Joint Chiefs of Staff J5 and as a program evaluator at the Army, Test & Evaluation Command where he was in charge of 13 joint and multiservice programs. His responsibilities include developing and executing test and evaluation events to determine the effectiveness, suitability and survivability of chemical, biological, radiological and nuclear; force protection; and integrated base defense systems.
Westerfield holds a bachelor's degree in human factors psychology, a master's degree in human factors and systems and a master's degree in aeronautics from Embry-Riddle Aeronautical University.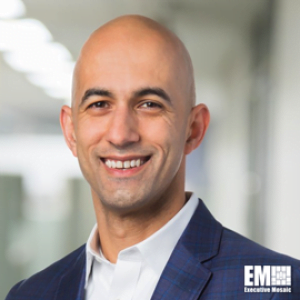 Aydin Mohtashamian is the chief operating officer at Parry Labs, a defense technology company based in Alexandria, Virginia, that offers edge computing, communications and command and control capabilities.
A Potomac Officers Club member, he recently participated in an interview to discuss his leadership approach and perspective on industry trends.
He joined Parry Labs in July following a four-year stint at QinetiQ, where he served as president of command, control, computers, communications, cyber, intelligence, surveillance and reconnaissance solutions. Mohtashamian started with QinetiQ as vice president of land and air integration, according to his LinkedIn profile.
From 2012 to 2018, he was director of program management at L3 Maritime Systems, tasked with leading program execution, capture and the pursuit of financial goals. Earlier, Mohtashamian was part of L3's communications wing as a program manager for advanced electronic development, handling business activities relating to motor drive applications for the U.S. Navy.
Before that, he had a brief stint as a project engineer at WorleyParsons, where he led support efforts for an oil drilling project.
Earlier in his career, Mohtashamian served in the U.S. Army, where he spent time deployed in Iraq as the public affairs officer for the 82nd Airborne Division and as a logistics officer.
He earned a Master of Business Administration degree from the University of Maryland, a master's degree in systems engineering from Texas A&M University and a bachelor's degree in chemistry from West Point. Mohtashamian holds a variety of certificates from institutions such as Stanford University and the University of California, Los Angeles.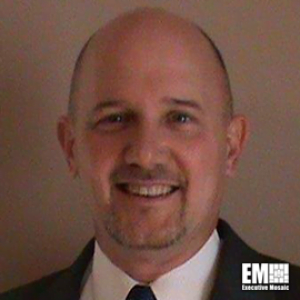 Ken Morris is the manager of federal sales for the Department of Defense at BMC Software, an information technology consulting firm headquartered in Houston, Texas. BMC's public sector segment provides government agencies with modernization services such as cloud migration, security compliance and DevOps automation.
Before he assumed his current role, Morris served on the advisory board of Rampedup.io, an Atlanta, Georgia-based intelligence provider for marketing firms. He was an application sales manager for Oracle from 2018 to 2021 following a stint as Rampedup's CEO, according to his LinkedIn profile.
A Potomac Officers Club member, Morris originally joined Oracle as a regional sales manager for cloud human capital management applications, interfacing with customers in the southeast U.S.
He held similar responsibilities in a previous role as vice president of sales for the southeast midmarket at Ceridian HCM. Prior to that, Morris oversaw the company's major accounts in North and South Carolina.
Morris was a regional sales director at EDH, contributing to the expansion of the market for its payroll and human resources information systems platform. He was briefly a major account representative at Ceridian.
Earlier in his career, he spent more than 11 years as an account sales executive at Benefit Coordinators. Morris was part of the U.S. Army from 1981 to 2003, heading strategic plan development and team-building efforts.
He graduated cum laude with a bachelor's degree in business from the University of South Carolina.
ABOUT POTOMAC OFFICERS CLUB
The Potomac Officers Club is owned and operated by Executive Mosaic. Since 2002, Executive Mosaic has been a leader in media and exclusive senior executive networking programs primarily targeted to the U.S. federal government contracting (GovCon) marketplace. In addition to connecting executives of consequence into a fabric of like minded communities, the company's growing cross-media platform serves as a leading source of news about the people, policies, trends and events shaping the nation's GovCon sector.