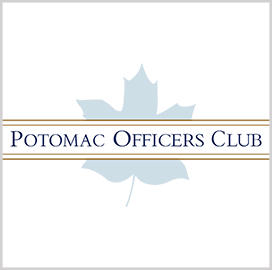 DHS-related business
Five Department of Homeland Security Portfolio Executives in Government Contracting
The United States established the Department of Homeland Security in the wake of the September 11 attacks. DHS was born out of a determined effort to protect the nation against terrorism.
Since its formal creation in November 2002, the department has incorporated federal agencies responsible for cybersecurity, aviation security, border security and many more mission areas.
DHS does business with companies of all sizes to support its efforts, providing additional opportunities to small businesses. The department also invests in innovative entrepreneurs seeking funding to commercialize their technologies.
The Potomac Officers Club—a division of Executive Mosaic—features five DHS portfolio executives in the government contracting sector.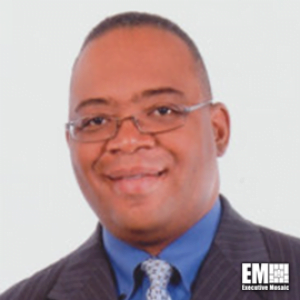 Robert Shelton is the chief technical officer at Microsoft Federal's National Security Group and is a Potomac Officers Club member. He has been holding this position since July 2011.
Shelton described himself in his LinkedIn profile as an expert in streamlining operations and increasing productivity. He is also knowledgeable in cost analysis, value estimation, risk and opportunities identification for technology investments, and IT budget maximization.
In his current position, Shelton works with leaders at the Departments of Homeland Security, Justice and Energy, as well as the Intelligence Community and other government and military agencies. He provides advice and knowledge about cybersecurity, artificial intelligence, current and emerging technologies and data science.
He has been with the company for over 20 years, according to his LinkedIn profile.
The other positions that Shelton has held at Microsoft Federal are national intelligence division chief architect and software development and platform evangelist.
Shelton started his professional career as the senior director of software development at the news company USA Today.
The Microsoft Federal executive holds a bachelor's degree in IT and software engineering from the University of Phoenix.
Microsoft Federal offers cloud, networking, cybersecurity and other IT services to clients in the defense, intelligence and civilian government sectors. The company is headquartered in Redmond, Washington state, and has offices within and outside the U.S.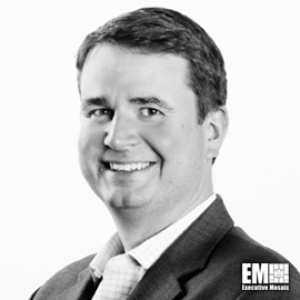 Don Fenhagen is a vice president and senior client partner for Department of Homeland Security and Department of Justice customers of IBM's federal services business. He has over 15 years of progressive consulting leadership experience in business development, program management, profit and loss management, client relationship management and governmental affairs for IBM, according to his LinkedIn profile.
Fenhagen is further described as an award-winning entrepreneur and innovative consultant with outstanding communication and negotiation skills to build teams, deliver projects and satisfy clients. He is dedicated to building trusted, long-term relationships with everyone with whom he works and "thrives on challenging programs that drive high impact on his clients," his profile further reveals.
Fenhagen has spent his entire professional career working at IBM. He joined the American multinational technology corporation as a consultant in 2004. Over the next 18 years, he would steadily take on roles of ascending importance.
During his tenure at IBM, he has worked to develop new technologies and file patents, participated in merger and acquisition efforts, built new business areas aligned with the company's strategic imperatives, and led a major industry team. Presently, he also serves as the senior location executive for Baltimore and Central Maryland, which is the central face of IBM for regional employees and local government.
Fenhagen earned his bachelor's degree in international business from the College of Charleston. He later earned his Master of Business Administration degree from Georgetown University's McDonough School of Business.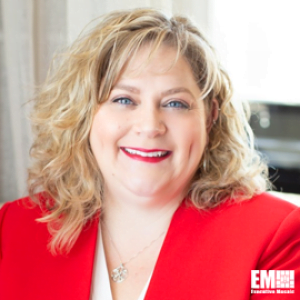 Audra Upchurch is the director of Logistics Management Institute's homeland security market and is a Potomac Officers Club member. She has been holding her current leadership role since August 2021.
Upchurch ensures that LMI delivers goods and services that support agencies within the national security sector. The agencies that she works with include Customs and Border Protection, Immigration and Customs Enforcement and the U.S. Citizenship and Immigration Services.
The other positions that she has held at LMI are director of infrastructure, energy and environment; environment program manager; and environmental programs consultant. Upchurch has been with the nonprofit organization since February 2014, according to her LinkedIn profile.
She was an environmental analyst at government contractor Leidos before working at LMI. In this position, she ensured that the departments of Homeland Security and Energy, as well as other government and non-government organizations, complied with environmental requirements.
Upchurch was also an environmental scientist at Science Applications International Corp. from 2007 to 2013. In this position, she performed duties similar to those in Leidos.
She started her career in 1998 as a seasonal recreation technician at the U.S. Forest Service.
Upchurch holds a master's degree in business administration and management and a bachelor's degree in forestry from Virginia Tech.
LMI offers digital and analytic solutions, logistics and management advisory services to clients in the defense, space, homeland security, intelligence and health and civilian sectors. It is headquartered in Tysons, Virginia, and has offices in Alabama, Illinois and Texas.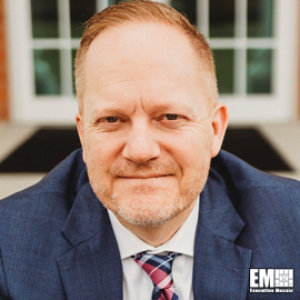 Richard Smith is a vice president and the division manager overseeing the Department of Homeland Security portfolio of services at information technology consulting firm ManTech, working out of the Washington-Baltimore Metropolitan Area. Apart from his corporate job, he also instructs graduate-level cybersecurity engineering courses at an accredited university, according to his LinkedIn profile.
Smith joined ManTech in January 2021. In his current role, he is responsible for leading operations and driving strategy to grow the firm's DHS portfolio of services.
Concurrently, Smith is a co-founder and strategic adviser to two other companies. The first is Blackvest Capital, an investment management fund catering to high-net-worth individuals and institutional investors. The second is TruthSetter, the developer of a crowd-sourced platform that uses machine learning to help users fact-check news, blogs and social media information.
Presently, Smith also serves as an executive adviser for three technology startups. He is credited for having developed and led the first business-enabling risk services team for a Fortune 50 financial services company.
Before joining ManTech, Smith worked as a vice president and division manager at CACI International, handling the DHS portfolio of services. That role saw him performing much of the same functions as he is doing today.
Smith once served as a cryptologic warfare officer for the Navy reserves. While serving in uniform, he led defensive cyber operations supporting the U.S. Cyber Command and the Navy's Tenth Fleet.
Smith earned his bachelor's degree in statistics and management information systems at George Mason University's School of Business. He later earned his master's degree in management of information technology from the University of Virginia.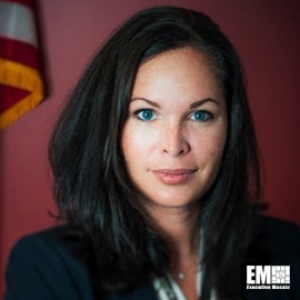 Tara LeBlanc serves as Sev1Tech's executive vice president of Department of Homeland Security mission solutions.
Sev1Tech offers solutions in information technology modernization, cybersecurity and cloud, among others, to federal and private-sector clients, the company says on its website.
In an interview with ExecutiveBiz, LeBlanc highlighted Sev1Tech's focus on workplace diversity as well as the company's collaboration with Women in Technology in late 2021.
LeBlanc has been serving in her role since October 2018, according to her LinkedIn profile. She has over 22 years of experience in IT and has overseen complex, enterprise-scale IT infrastructure programs.
She added in the interview that she has been with the company since its earliest days. Her profile says that she joined in September 2010 as an IT task lead supporting the U.S. Patent and Trademark Office.
LeBlanc later served as director and senior director of technical delivery management and as vice president for DHS law enforcement.
Prior to Sev1Tech, LeBlanc worked as a technical project manager for QinetiQ North America, where she supported business with DHS customers.
She also held a variety of management positions at Automation Technologies, Direct Business Solutions, MTSoft, B-M-D and ProTech Direct.
LeBlanc holds certifications from the Scrum Alliance, AXELOS Global Best Practice and the Project Management Institute.
ABOUT POTOMAC OFFICERS CLUB
The Potomac Officers Club is owned and operated by Executive Mosaic. Since 2002, Executive Mosaic has been a leader in media and exclusive senior executive networking programs primarily targeted to the U.S. federal government contracting (GovCon) marketplace. In addition to connecting executives of consequence into a fabric of like minded communities, the company's growing cross-media platform serves as a leading source of news about the people, policies, trends and events shaping the nation's GovCon sector.
Category: Executive Profiles
Tags: Audra Upchurch Department of Homeland Security DHS Portfolio Don Fenhagen Executive Profiles govcon government contracting Richard Smith Robert Shelton Tara LeBlanc