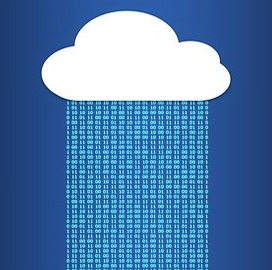 Cloud technology
Five Executives Delivering Cloud Solutions to Government Clients
Cloud's benefits in agility, operational efficiency, data storage and security make the technology a key element of digital transformation for global organizations, according to survey results published by Baker McKenzie.
Government and military agencies have also begun recognizing the advantages of the technology that industry has already had decades to mature. For the Department of Defense, the adoption of an enterprise environment is a major objective in its newly minted software modernization strategy.
The DOD now plans to use automation to accelerate its cloud adoption as well as build out cloud infrastructure outside the continental United States, Deputy Secretary of Defense Kathleen Hicks said in a February memo.
The Potomac Officers Club—a division of Executive Mosaic—features five cloud solutions executives in the government contracting sector.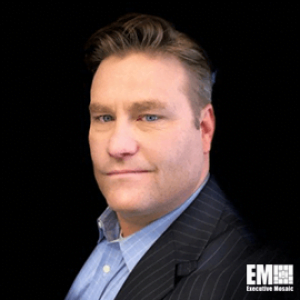 Blake Nelson serves as vice president of platforms and cloud solutions at Science Applications International Corporation, a U.S. government contractor specializing in digital transformation.
The company offers engineering and modernization solutions for clients in the defense, space, civilian and intelligence markets.
Nelson has expertise in cloud solutions and services, Agile development processes, DevOps, international trade, logistics solutions, government markets and telecommunications tools, according to his LinkedIn profile.
As VP, Nelson is responsible for helping SAIC's clients transition from traditional information technology models to anything-as-a-service.
He also manages SAIC's cloud services and cloud platforms in support of the company's digital transformation business. According to his profile, he is involved in the development and sales of products for digital platforms.
Prior to joining SAIC in June 2021, Nelson served as VP and general manager for federal strategic solutions at Pragmatics, a Reston, Virginia-based provider of IT consultancy services to government leaders.
Nelson was also the cloud strategy and growth lead for Accenture Federal Services' Department of Defense cloud practice.
At AFS, he worked with clients from the military services, the military health system, veterans affairs professionals and the Intelligence Community.
Nelson earned a bachelor of arts in political science and business from West Virginia University and a master of business administration in management from the university's John Chambers College of Business and Economics.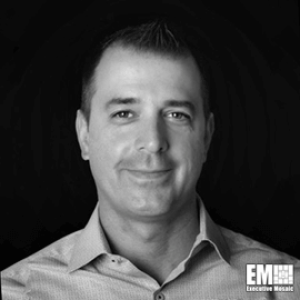 Mathew Soltis is the vice president of cloud solutions and growth at General Dynamics Information Technology, working out of the Washington-Baltimore Metropolitan Area. He is a sales and solutions executive with over 20 years of experience, with a proven ability to build teams and create programs, according to his LinkedIn profile.
Soltis has earned a reputation for aligning services and portfolios to customer needs, as well as accelerating transformation for account teams and businesses. He is able to quickly solve problems and lead high-performance teams in fast-paced entrepreneurial environments, his profile states.
In the span of his career, Soltis has delivered multimillion-dollar solutions in the public cloud, cybersecurity, agile applications and strategy consulting spaces to both the public and commercial markets.
Soltis joined GDIT in July 2021. In his current role, he is responsible for leading and growing the company's cloud business and solution offerings.
Before joining his current employer, Soltis was the vice president of global cloud sales and customer engagement at Qumulo. In that role, he led the company's customer engagement, revenue and vertical industry teams.
Previously, Soltis held several directorial positions at Hewlett Packard Enterprise, where he worked for almost 11 years. At one time, he was responsible for the company's business with the Department of Homeland Security.
Soltis is a graduate of the University of Maryland.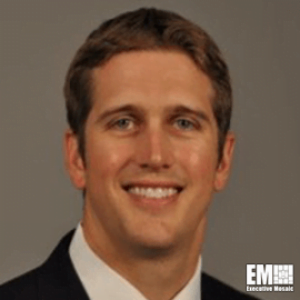 Kevin Kalkwarf is the director of cloud solutions for the Department of Defense and national security at technology company Microsoft. He has been holding this position since October 2020.
Kalkwarf built and is coaching a team of data, artificial intelligence and application innovation experts who support the daily mission of the Pentagon and other national security agencies. The team that he leads uses Microsoft's public, private and hybrid cloud solutions to solve complex, mission-centric problems.
The industry veteran was the director of cloud solutions before taking his current leadership role. Before that, Kalkwarf was a data and AI specialist from 2017 to 2019, according to his LinkedIn profile.
He was a consultant at Boston Consulting Group from 2015 to 2017. In this capacity, he developed program management functions in support of a school district, produced forecast models for 13 business units within a hardware company and provide an analysis to help a hotel company in identifying business opportunities.
He started his career in the private industry in 2014 as a product marketing manager intern at Microsoft.
Kalkwarf was an officer at the U.S. Army from 2006 to 2014. He was with the service's aviation units and performed fixed-wing and rotary-wing flight, aerial reconnaissance, mission support, mission planning and development and network integration.
Kalkwarf holds a Master of Business Administration degree from Duke University and a bachelor's degree in economics and systems engineering from the U.S. Military Academy at West Point.
Microsoft offers cloud systems, digital workspace solutions, operating systems, work-related software and other hardware and software solutions to government, private industry and consumer-level customers. It is headquartered in Redmond, Washington, and has multiple offices within and outside the U.S.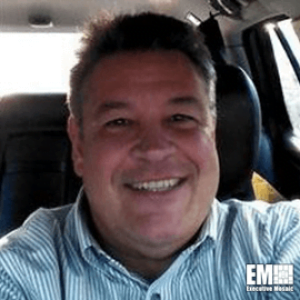 Steve Forage is the senior director of business development and cloud solutions at software company Red Hat, working out of Washington, D.C. He enables the company's clientele to solve business challenges with world-class, open-source cloud software solutions, according to his LinkedIn profile.
Forage sums up his job as helping the public sector innovate through open-source cloud solutions. He rejoined North Carolina-headquartered Red Hat in June 2015 and has since been instrumental in enabling companies to deploy more agile and flexible solutions, "protecting business assets and preparing for the future," his biography further states.
Before joining his current employer, Forage was vice president of sales at Mirantis. In that role, he not only led the company's sales efforts but also the recruitment and training of a worldwide sales force. He is credited for developing several Fortune 500 accounts.
Forage was working as a regional director of public sector sales at Red Hat before briefly moving to Mirantis.
Previously, Forge was the national accounts manager at Sterling Commerce. Even earlier in his career, he held a similar role at Veritas Software.
Forage earned his degree in animal science from Texas A&M University. He later earned his Master of Business Administration degree from St. Edward's University.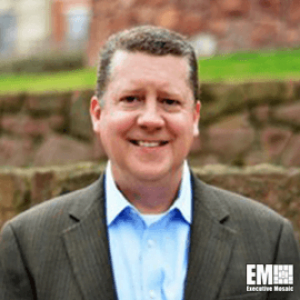 Paul Humler is the director of cloud solutions architecture at computer company IBM. He has been holding the position since 2016.
Humler leads IBM's Cloud Solution Architect team, which focuses on clients' transition to the cloud. He also helps customers identify and migrate workloads to virtual cloud infrastructures like IBM Cloud, Amazon Web Services and Microsoft Azure.
The cloud solutions architecture director also identifies workload modernization opportunities on scalable, portable and resilient cloud-native technologies. Other roles he performs include recruiting and developing engineering and management talent and balancing resources utilization, according to his LinkedIn profile.
He worked at AT&T Business Services for 10 years before joining IBM. He was the director of solution architects from 2013 to 2016 and was the global manager of enterprise resource planning application architects from 2016 to 2013.
Humler held various leadership roles before joining AT&T, including as a manager at USi, Inc., team leader of web application development at RWD Technologies and team leader of application development at TeleCommunication Systems, which was acquired by Comtech Telecommunications in 2015.
The industry veteran started his career in 1992 as a senior software engineer at IIT Research Institute.
He holds a bachelor's degree in computer science from the University of Maryland.
IBM offers cloud, artificial intelligence and automation products and services to customers in various industries, including the defense, health and health care sectors. It is headquartered in Armonk, New York, and has multiple offices within and outside the U.S.
ABOUT POTOMAC OFFICERS CLUB
The Potomac Officers Club is owned and operated by Executive Mosaic. Since 2002, Executive Mosaic has been a leader in media and exclusive senior executive networking programs primarily targeted to the U.S. federal government contracting (GovCon) marketplace. In addition to connecting executives of consequence into a fabric of like minded communities, the company's growing cross-media platform serves as a leading source of news about the people, policies, trends and events shaping the nation's GovCon sector.
Category: Executive Profiles
Tags: Baker McKenzie Blake Nelson cloud digital transformation Executive Profiles govcon government contracting Kathleen Hicks Kevin Kalkwarf Paul Humler software modernization