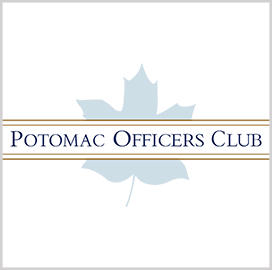 Digital transformation
Five Executives Driving Digital Transformation in GovCon
Digital transformation is the process of implementing digital technology into all aspects of a business to adapt to changing requirements. According to cloud specialist Salesforce, the move toward smart applications gives organizations a chance to reimagine how they engage with customers.
Even small businesses can future-proof their operations by adopting digital technologies from the get-go, skipping the use of stickies and physical records.
The Potomac Officers Club—a division of Executive Mosaic—features five executives driving digital transformation in the government contracting sector.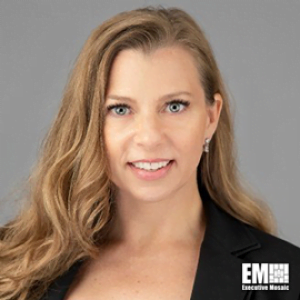 Amy Bleken is the CEO of Client Solutions Architects, which provides information technology services and consulting to the public sector. Bleken, a Potomac Officers Club member, leads the company in providing digital transformation and mission-centric services to the U.S. Navy, Army, and the Department of Defense, among other clients.
The executive joined CSA in July 2021, bringing more than 20 years of strategic and tactical leadership experience in business development, delivery and operations, according to her LinkedIn profile.
Under her leadership, CSA acquired Capstone to establish a stronger presence across all federal enterprise IT service areas. "Combining with Capstone, we immediately establish a broader set of strategic digital transformation services that better support our combined Navy, Army and Joint DOD client base, as well as create a unified team of like-minded and culturally aligned professionals," Bleken said.
Bleken was a consultant and adviser at Avalanche Consulting Services for over eight years before joining CSA. Prior to the said role, she held executive positions in several companies. From June 2016 to August 2018, she served Huntington Ingalls Industries as chief growth officer and senior vice president, during which she helped implement new growth strategies following the HII acquisition of Camber.
At Buchanan & Edwards, Bleken was appointed CEO and member of the board of directors with responsibilities including directing a team of professionals that specialized in the development and integration of technology solutions and organizational management services.
The executive also worked as senior vice president at CGI in charge of the defense agency programs business unit at CGI Federal from August 2010 to February 2013 and as mission systems group vice president at Stanley Associates from August 2000 to August 2010.
Before working in the private sector, Bleken served the Army for eight years as a logistical supply specialist.
She holds a bachelor's degree in business administration and management and a master's degree in management information systems from Strayer University.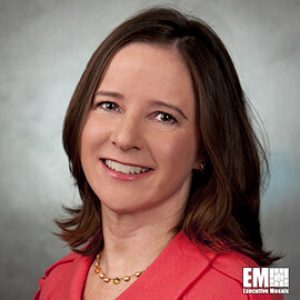 Tonia Bleecher is the CEO of Ventech Solutions, a health care IT company that delivers enterprise data and emerging technology solutions.
Ventech's services include application modernization, systems operations, data center operations, systems development, software testing and data management.
In her role, Bleecher serves as a trusted adviser to clients and is in charge of corporate strategy, partnerships and innovation, Ventech says on her corporate biography.
She served as the company's chief growth officer and chief operations officer before being promoted to the role of CEO, her LinkedIn profile says.
Before joining Ventech in October 2018, Bleecher worked as senior vice president and general manager for federal at IBM Watson's Truven Health Analytics business.
She led a team tasked with selling and delivering Truven's products and services to federal health care agencies.
Bleecher previously served as a principal at Booz Allen Hamilton, where she was responsible for the Centers for Medicare and Medicaid Services account. She worked as an associate and as a senior associate earlier in her stint at Booz Allen.
Ventech said that Bleecher is currently an ambassador to Playworks Colorado, a nonprofit organization committed to giving low-income students a better start in life.
She earned a bachelor's degree in English and history from Dickinson College and a master's degree in community planning from the University of Maryland College Park.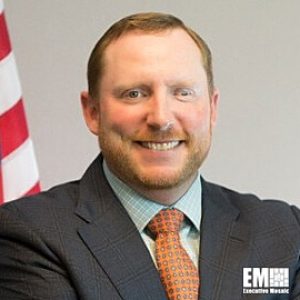 Mark Drever, a Potomac Offers Club member, has served as the president and CEO of Xcelerate Solutions for over a decade. Under his leadership, the company has secured contracts with the Department of Homeland Security, Department of Defense and other entities within the intelligence community. Xcelerate also won prime contract vehicles with the General Services Administration, Defense Logistics Agency, the Senate and the Government Accountability Office.
Drever moved to Xcelerate in September 2009 after an over 11-year career at IBM, according to his LinkedIn profile.
In a recent interview with ExecutiveBiz, Drever shared the company's latest growth initiatives in the national security, law enforcement and defense sectors. He described his company's growth strategy as the "Lily Pad" approach where the company lands a contract, becomes familiar with the client and their needs then expand from there.
Xcelerate's offerings include strategic consulting, digital transformation and security services. According to Drever, part of the strategy is focusing on finding work that is based on the company's core expertise.
Drever brings to his current role more than 15 years of management consulting experience. He served IBM in various capacities, including as associate partner and service area leader for federal enterprise asset management and as DOD account executive responsible for managing IBM's DOD acquisition, logistics and technology account. Prior to IBM, he worked at PricewaterhouseCoopers as a consultant from 1999 to 2004.
Drever holds a bachelor's degree in politics and government from Ohio Wesleyan University and a master's degree in corporate finance from the University of Georgia-Terry College of Business.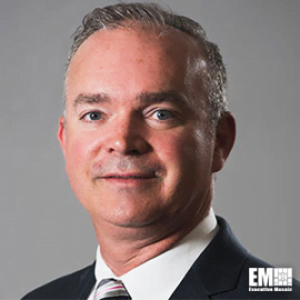 John Foley is the president and chief financial officer of data and enterprise IT company DSA.
Foley oversees the company's efforts to provide digital modernization, cloud, cybersecurity and professional IT solutions to federal government clients. He is also responsible for managing and directing the company's strategic growth initiatives, accounting, contracts and internal IT services.
The DSA executive has been with the company since 2009, according to his LinkedIn profile.
Foley worked at Lockheed Martin's Information Systems & Global Solutions from 2001 to 2006. He oversaw change management for the business unit's operations functions.
He was also a pricing director, account manager and integration project manager at the Lockheed business segment.
Lockheed separated its IS&GS segment and merged it with a subsidiary of Leidos in 2016.
Other positions that Foley has held include controller at insurance company Cigna and senior business analyst at eBay company Half .com.
The DSA executive holds a master's degree in finance and a bachelor's degree in communication from Rutgers University.
DSA offers mission support, enterprise IT, data science and critical infrastructure support services to clients in the defense, intelligence, federal civilian government, state government and commercial sectors. It is headquartered in Feasterville-Trevose, Pennsylvania, and has offices in Maryland and Virginia.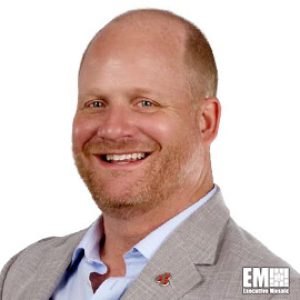 Rocky Thurston serves as chief operating officer at Digital Management Inc., an information technology management firm located in Bethesda, Maryland. DMI offers services related to digital transformation and consulting to commercial and federal customers. Before joining DMI, Thurston served as president of Peraton's citizen security and public services segment, according to his LinkedIn and company profiles.
He served as senior vice president on the executive leadership team of Perspecta before and during its acquisition by Peraton in 2021. Previously, Thurston held VP and directorial roles at AT&T, Accenture, Wyle and Lockheed Martin, overseeing business activities with defense and federal civilian agencies such as the departments of Defense, Homeland Security and Treasury, and the Securities and Exchange Commission.
As an associate at Booz Allen Hamilton, Thurston was the senior program manager and account lead for intelligence community contracts and coauthor for various operational plans, procedures, tests and templates for the company.
Thurston served for five years in the U.S. Air Force. He headed various initiatives within the service, including test programs, fighter aircraft software upgrades and budget reduction.
He holds a master's degree in finance from the University of Florida's College of Business and a bachelor's degree in engineering from the U.S. Air Force Academy.
ABOUT POTOMAC OFFICERS CLUB
The Potomac Officers Club is owned and operated by Executive Mosaic. Since 2002, Executive Mosaic has been a leader in media and exclusive senior executive networking programs primarily targeted to the U.S. federal government contracting (GovCon) marketplace. In addition to connecting executives of consequence into a fabric of like minded communities, the company's growing cross-media platform serves as a leading source of news about the people, policies, trends and events shaping the nation's GovCon sector.
Category: Executive Profiles
Tags: Amy Bleken digital transformation Executive Profiles govcon government contracting John Foley Mark Drever Rocky Thurston Salesforce Tonia Bleecher