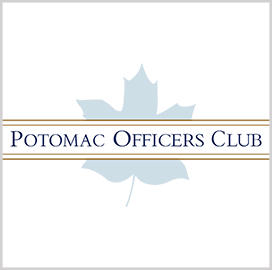 Leadership in
technology
Five Executives in GovCon Providing Technological Leadership
Government agencies and businesses use technology as a force multiplier. Cloud offers on-demand access to computing resources, automation enables remote operation and eliminates manual processes and artificial intelligence transforms business processes and production environments.
Business leaders today understand that they need to accelerate their transformation and adopt new ways to connect with their customers, said David Groombridge, vice president analyst at Gartner. Such adaptations are especially important in the highly competitive government contracting sector.
The Potomac Officers Club—a division of Executive Mosaic—features five executives in government contracting providing technological leadership.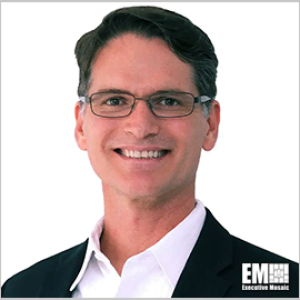 Andrew Zeswitz is the chief technology officer of REI Systems and is a Potomac Officers Club member.
Zeswitz has nearly 30 years of experience in software team management, systems architecture and integration, application management, project management and product offering evaluation. He has also delivered growth and innovation throughout his tenure.
At REI, Zeswitz identifies and adopts new technologies, delivers innovation and evolution and is responsible for building capacity and talent for the organization.
He has been with the company since April 2020, according to his LinkedIn profile.
The industry veteran worked at Cerner company AbleVets from 2018 to 2020. The leadership roles he held at the company were senior architect and program chief architect.
He worked at ICF International from 1998 before assuming his leadership roles at AbleVets. The positions he held at ICF include senior technical director, technology strategist, technical director and project manager.
Zeswitz started his career in 1993 as a chemist at Lancaster Laboratories.
The REI official holds a bachelor's degree in molecular biology and chemistry from Millersville University.
REI Systems offers application modernization, data analytics, cloud, artificial intelligence, machine learning and advisory services to clients in the defense, homeland security, health and government sectors. It is headquartered in Dulles, Virginia.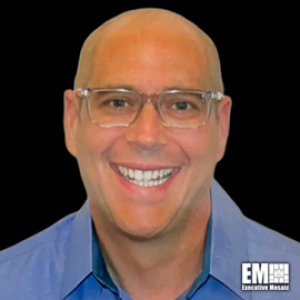 Noel Hara is vice president and chief technology officer for the public sector at NTT DATA Services, working out of Chicago, Illinois. He is defined by his strategic and out-of-the-box thinking, along with his passion for innovative technology, according to his LinkedIn profile.
Hara said that his innate curiosity and problem-solving skills make him the right person to help government clients faced with the toughest challenges. He is a sought-after public speaker and panelist at numerous industry events and regularly contributes to industry trade publications, his profile further states.
Hara rejoined NTT DATA in August 2019. His current role sees him leading three mission-critical teams that support clients in transforming business operations while improving the user experience of the company's employees. He also supports government leaders as they drive modernization, transformation, innovation and cybersecurity in the agencies.
Hara was briefly director of client engagement at digital innovation firm Solstice in between his employment at NTT DATA. During his year-long stint at the Chicago-based firm, he helped organizations evolve their digital strategy to solve mission-critical problems.
Hara first joined NTT DATA in 2014 as its director of enterprise application services.
Hara earned his bachelor's degree in public relations from Illinois State University.
Yogesh Khanna serves as the chief technology and strategy officer at Sev1Tech, an IT modernization company that works with federal and private sector clients.
The company offers services in cybersecurity, cloud, engineering, training and program support in the defense, intelligence, homeland security, health and space markets.
Khanna joined SevTech1 in September 2020 and brought with him over 30 years of experience in technology and business operations and management, his LinkedIn profile says.
Prior to joining SevTech1, he spent over two years as senior vice president and chief technology officer at General Dynamics Infomation Technology. He held the same role for two years in CSRA, which GDIT acquired in April 2018.
He previously served for nearly 14 years as VP and chief technology officer for the North American public sector at Computer Sciences Corporation. The company's government services business entered into a merger to form CSRA in 2015.
While at CSC, Khanna managed relationships with strategic vendor partners, operated the company's global innovation center and IT center of excellence and led proposal and capture efforts with government agencies.
Khanna also held leadership roles at MobileHelix, Dyncorp and GTE and staff-level technical roles at Mitre, NEC and Comsat International.
He earned a master's degree in systems engineering and a bachelor's degree in electrical engineering from Virginia Tech.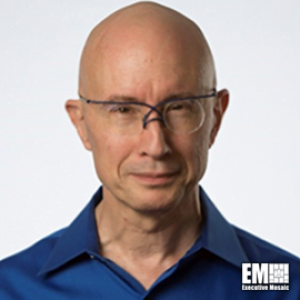 Michael Conlin is the chief technology officer at Definitive Logic, working out of Arlington, Virginia. He is an experienced technologist with a track record of building and leading digital service businesses and has done business in every major industry in more than 20 countries, according to his LinkedIn profile.
Conlin refers to himself as an expert in data strategy, digital business transformation, information technology strategy, business strategy and marketing.
Conlin joined Definitive Logic in December 2020. His current role sees him ensuring excellence in delivering full life-cycle digital transformation activities, long-term technology strategy and vision planning, and innovation project portfolio management.
Before joining his current organization, Conlin worked at the Department of Defense as its chief data officer and later, its chief business analytics officer.
Conlin spent a good part of his career at what was then Hewlett-Packard. Following the company's split, he became part of Hewlett Packard Enterprise, where he served as chief technologist from 2016 to 2017.
Conlin earned his bachelor's degree in psychology from the University of Pittsburgh. He later earned his Master of Business Administration degree from Pitt's Katz Graduate School of Business.
Viktar Zherdetski is the chief technology officer at Anika Systems and is a Potomac Officers Club member. He is also a vice president of the company.
Zherdetski has decades of experience in solutions development and provision of architectural guidance and advisory services to government agencies. He has an extensive background in cloud and software architecture, automation, application development and system administration.
At Anika, Zherdetski develops technical vision and strategy, establishes and leads cloud centers of excellence and user communities and provides architectural and technical support for programs and projects.
He has been with the company since August 2021, according to his LinkedIn profile.
The industry veteran was the director of cloud-native solutions at Science Applications International Corp. from March 2020 to July 2021. In this position, he led the development of cloud-based service capabilities and provided guidance to government agencies that use cloud solutions.
He was also a senior lead engineer and solution architect at Booz Allen Hamilton from 2016 to 2018. In this position, he oversaw multiple cloud and digital innovation initiatives and provided technical reviews for various proposals.
The other leadership positions that Zherdetski has held include director of software development at InfoPro Systems and cloud solutions director and executive architect at IT company Unisys.
Zherdetski holds a master's degree in computer science from the Belarusian National Technical University.
Anika Systems offers data and analytics, automation, application development, IT modernization and cloud engineering to federal government clients. It is headquartered in Leesburg, Virginia.
ABOUT POTOMAC OFFICERS CLUB
The Potomac Officers Club is owned and operated by Executive Mosaic. Since 2002, Executive Mosaic has been a leader in media and exclusive senior executive networking programs primarily targeted to the U.S. federal government contracting (GovCon) marketplace. In addition to connecting executives of consequence into a fabric of like minded communities, the company's growing cross-media platform serves as a leading source of news about the people, policies, trends and events shaping the nation's GovCon sector.
Category: Executive Profiles
Tags: Andrew Zeswitz Executive Profiles Gartner govcon government contracting Michael Conlin Noel Hara technological leadership Viktar Zherdetski Yogesh Khanna