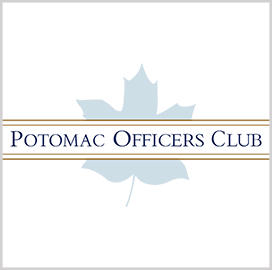 National security
Five Executives Leading National Security Programs in GovCon
Ensuring the security of the homeland and the citizenry is one of the basic responsibilities of a government. The United States is currently facing accelerating national security challenges such as the climate crisis, cyberattacks and disinformation across national borders, President Joe Biden said in his Interim National Security Guidance.
"Our world is at an inflection point. Global dynamics have shifted. New crises demand our attention," the president said.
According to Biden, national security requires investments in the nation's underlying sources of strength—its people, economy, national defense and democracy—as well as stronger cooperation with its closest allies and partners.
The Potomac Officers Club—a division of Executive Mosaic—presents five executives supporting the government's national security mission.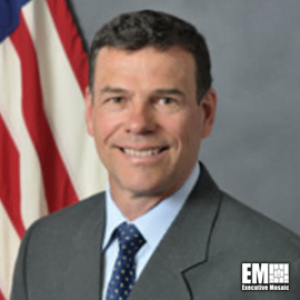 Matt Molloy is the director of the National Security Group Program Management Office at Dell Technologies. He has been holding this position since November 2018.
Molloy oversees a group that provides advanced enterprise IT infrastructure and solutions for mission-critical environments. NSG PMO supports the Department of Defense and the Intelligence Community in their digital transformation efforts by providing various cloud-based software and services.
The Dell director was a commander at the U.S. Air Force Operational Test & Evaluation Center before taking up his role at the technology company. From 2015 to 2018, he managed and led the execution of operational testing and evaluation of warfighting capabilities, including the F-35 Joint Strike Fighter, the B-21 stealth bomber and various cyber networks, according to his LinkedIn profile.
Molloy was deputy director for operations at the U.S. Northern Command from 2013 to 2015. In this role, he provided strategic guidance in support of USNORTHCOM's missions, including land, maritime and homeland defense air operations.
The industry veteran also has four years of active duty at the USAF. He was the commander of the 18th Wing from 2011 to 2013 and was the commander of the 1st Fighter Wing from 2009 to 2011.
He was the commander of the Joint Warfare Analysis Center from 2007 to 2009.
Molloy holds a bachelor's degree in aerospace engineering from the University of Colorado Boulder and master's degrees in aerospace science, military sciences and national security strategy from various universities.
Dell offers hardware, software and cloud services to consumer-level, private industry and government customers. It is headquartered in Round Rock, Texas, and has multiple offices within and outside the U.S.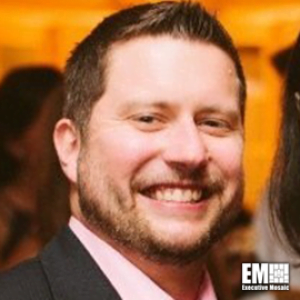 Aaron Mountain is the director of defense and national security at Dun & Bradstreet, working out of the Washington-Baltimore Metropolitan Area. He is a tested intelligence, customer success, and sales professional with over 15 years of experience working in both the technology industry and highly classified environments, according to his LinkedIn profile.
Mountain's job sees him focused on intelligence collection and targeting "at strategic and tactical levels in high-stress situations." He has a proven track record of success in organizational leadership and management, analytics and methodology, strategic planning, and client management, his profile states.
Mountain joined D&B in September 2021. He has since been able to respond to and manage multiple demands "in a fluid and dynamic environment with limited oversight" and under high visibility from the company's leadership.
Before joining his current employer, Mountain worked as a senior principal success manager at California-based software company MuleSoft. In that role, he said that he demonstrated project management skills with an emphasis on customer and client relations and subject matter expertise.
Previously, Mountain served in various ascending roles at artificial intelligence-enabled company Babel Street. His final position at the company was as director of Department of Defense programs.
Mountain earned his bachelor's degree in international affairs from the Georgia Institute of Technology. He later earned his master's degree in the same discipline from the same institution.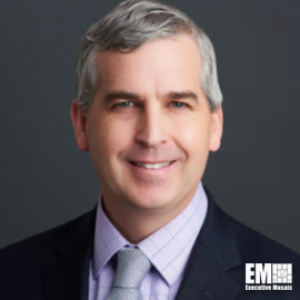 Lance Orr is the director of operations at Redhorse Corporation's national security practice. He has been holding this leadership role since March 2021.
Orr oversees the service delivery for Redhorse's national security practice and ensures that the business unit meets customer expectations. He also works with the company's capture managers to grow existing contracts, pursue greater opportunities and secure critical contract recompetes.
He was a program manager at Redhorse's defense and intelligence practice before taking up his current position. As program manager, he led studies and assessments in ISR, data analytics, policy and technology development and installation programs that support the Office of the Undersecretary of Defense for Intelligence.
Orr started working at the company in 2015 as a consultant, according to his LinkedIn profile.
The industry veteran was a consultant at Scitor Corp. before taking up his leadership roles at Redhorse. Prior to holding this position, he was the deputy chief of the requirements and analysis division at the Office of the Undersecretary of Defense for Intelligence from 2012 to 2014.
Orr was also the senior executive assistant to the Joint Chiefs of Staff's J2 directorate and was a division chief at the Joint Staff.
The Redhorse director served in multiple officership roles at various military components throughout his career. He started serving in the military in 1994 as a special duty intelligence staff officer at the U.S. European Command in Germany.
Orr holds a master's degree in public administration from Troy University and a bachelor's degree in political science from the U.S. Air Force Academy.
Redhorse Corp. offers data science, digital transformation and mission enablement to clients in the defense, intelligence, federal civilian, homeland security and commercial and utility sectors. It is headquartered in San Diego and has multiple offices within the U.S.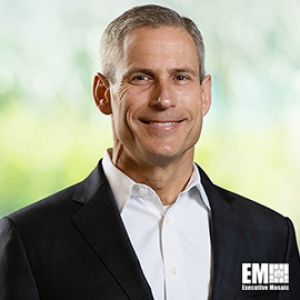 Keoki Jackson is the senior vice president and general manager of national security at Mitre, working out of McLean, Virginia. He is responsible for growing and executing the non-profit organization's programs for the Department of Defense, Department of Justice and the Intelligence Community. He also leads the National Security Engineering Center, according to his LinkedIn profile.
Jackson said that his current role with Mitre sees him contributing to its mission of "Solving Problems for a Safer World." He currently leads a team of experts that works to modernize the United States' operational and intelligence capabilities to protect against nuclear war.
Jackson returned to Mitre, where he once served as an intern, in April 2021. Today, he serves as an executive leader in the organization where he trained over two decades ago.
Following his internship in 1997, Jackson joined Lockheed Martin as a manager and engineer. Over the next 23 years, he would steadily move up the ranks, finally becoming the aerospace and defense company's vice president of supply chain and program performance.
Jackson earned his bachelor's degree in aeronautics and astronautics from the Massachusetts Institute of Technology. He later earned his master's degree and his doctorate in the same field from the same institution. In 2008, he attended the executive program at the Standford University Graduate School of Business.
Terry Meyer serves as the senior director of Microsoft's national security division, providing technology and engineering expertise to drive outcomes in national security.
Meyer said he supports the company's delivery of advanced computing and analytics capabilities from the cloud to the edge. He also helps modernize legacy systems to allow clients to make the most out of their data, according to his LinkedIn profile.
Before he took on his current role in June 2018, Meyer served as Microsoft's global public sector industry lead for enterprise services. The role was responsible for developing new ways for clients to engage with customers, empower employees and reap the advantages of cloud, big data, artificial intelligence and cognitive services.
He was previously Microsoft's director of Department of Defense services sales, leading a team tasked with developing critical information technology communications and computing solutions for a variety of customers.
Prior to joining the company in June 2007, Meyer spent more than 26 years in the U.S. Army. He took on humanitarian and national security missions in the United States, Africa, Europe, Latin America and the Middle East.
He earned a Master of Business Administration degree in finance and strategy from the University of Texas, a master of strategic studies in interagency government operations from the U.S. Army War College and a bachelor's degree in computer information systems from the University of Northern Iowa.
ABOUT POTOMAC OFFICERS CLUB
The Potomac Officers Club is owned and operated by Executive Mosaic. Since 2002, Executive Mosaic has been a leader in media and exclusive senior executive networking programs primarily targeted to the U.S. federal government contracting (GovCon) marketplace. In addition to connecting executives of consequence into a fabric of like minded communities, the company's growing cross-media platform serves as a leading source of news about the people, policies, trends and events shaping the nation's GovCon sector.
Category: Executive Profiles
Tags: Aaron Mountain Executive Profiles Interim National Security Guidance Keoki Jackson Lance Orr Matt Molloy national security programs Terry Meyer