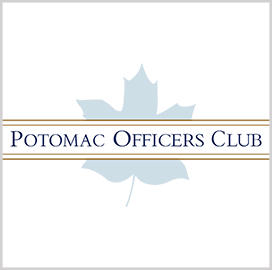 Government contracting
Five Executives Specializing in Government Solutions
The number of lucrative business opportunities in government contracting is one of the sector's selling points. Kevin Plexico, senior vice president of information solutions at Deltek and a part of Executive Mosaic's GovCon Experts program, said that businesses should look out for higher agency budgets, propped up by new spending legislation as well as annual appropriations.
Businesses are taking advantage of the opportunities by offering government-focused solutions or establishing entire divisions focused on the sector. The Potomac Officers Club—a division of Executive Mosaic—features five executives focused on government solutions.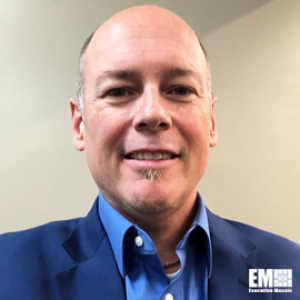 JR Glass is the vice president of government health and safety solutions at engineering company Leidos and is a Potomac Officers Club member. He has over 25 years of experience in the IT industry and 23 years working with federal government agencies.
At Leidos, he leads the GH&SS and business development and strategy team, which is responsible for identifying and capturing new business opportunities across the Department of Health and Human Services and the Social Security Administration. He has been with the company since September 2021, according to his LinkedIn profile.
Glass was the chief growth officer at TISTA Science and Technology Corp. before assuming his current leadership role. In this position, he created and executed the company's enterprise business development, capture and proposal management, marketing intelligence and growth operations for all of TISTA's federal clients.
Glass has held other leadership positions throughout his career. These include VP of General Dynamics Information Technology's health and civil business unit and VP of IT and professional services small business EGlobalTech.
The industry veteran holds master's degrees in business administration and technology management from the University of Maryland Global Campus and a bachelor's degree in economics and philosophy from Towson University.
Leidos offers cyber operations, digital modernization, mission operations, cyber analytics and cybersecurity services to multiple clients, including those in the defense, homeland security, intelligence and health care sectors. It is headquartered in Reston, Virginia, and has multiple offices within and outside the U.S.
Cliff Gornto is the senior vice president of business development at KBR's U.S. government solutions business, working out of Miramar Beach, Florida. He is a business development executive with over 25 years of sales leadership, program management and operations experience leading diverse teams, according to his LinkedIn profile.
Gornto's professional specialties include program management, business development, financial leadership, strategic pricing, commercial management, risk analysis, capture management, proposal management, strategic planning and analysis, test and evaluation, operations and maintenance, and contingency operations.
Gornto joined the KBR group in 2017, initially taking on the business development lead in the company's defense sector consulting arm, KBRwyle. He was appointed to his present senior vice-presidential role in July 2020.
Before joining his current employer, Gornto held roles of increasing importance at the engineering company Jacobs, where he worked for over 26 years. His last position at the firm was as vice president and deputy general manager of Jacobs' Federal Network Systems business. That role saw him leading over 1,000 technical professionals tasked with supporting the Intelligence Community and managing annual revenues exceeding $500 million.
Gornto earned his degree in mathematics and statistics from the University of West Florida. He later earned his Master of Business Administration degree from the same institution's College of Business.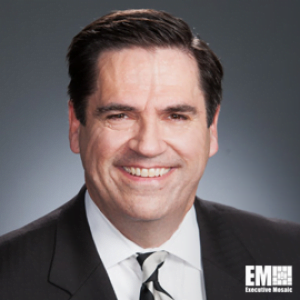 Robert Carey is the president of Cloudera Government Solutions and the senior vice president of Cloudera Public Sector. He is one of the speakers at the Potomac Officers Club's third annual CIO Summit, slated for April 26.
Carey leads sales, engineering, operations and marketing teams and helps solve customer data-driven digital transformation challenges across all government levels. He is experienced in cybersecurity, cloud computing, program management, systems and process analysis and operational planning.
He has been with the company since January 2021, according to his LinkedIn profile.
The industry veteran was the vice president and general manager of global public sector solutions at RSA Security before assuming his current leadership roles at Cloudera. In that position, he led a team of cybersecurity experts that designed and delivered solutions to public sector clients.
Carey has held leadership positions in the private industry since 2014. These include VP of cybersecurity, cloud and unified communications solutions at General Dynamics Information Technology and VP of Navy and Marine Corps programs at Vencore.
The Cloudera executive served in the U.S. Navy for over 25 years. He was a captain in the U.S. Navy Reserve from 1989 to 2014 and was the chief information officer of the Department of the Navy from 2006 to 2010. Carey was also the principal deputy CIO at the Department of Defense.
He holds a master's degree in engineering management from George Washington University and a bachelor's degree in civil engineering from the University of South Carolina.
Cloudera offers hybrid cloud, data engineering, data warehousing and machine learning products and services to government and private industry clients. It is headquartered in Santa Clara, California, and has multiple offices within and outside the U.S.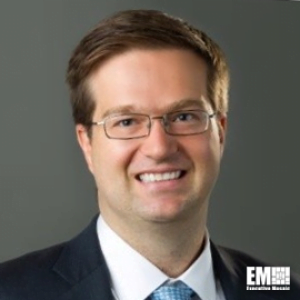 Dan Ford is a vice president at Capgemini Government Solutions in McLean, VA. He is passionate about the role of technology in maintaining the United States' position as a global leader. To this end, he volunteers his time with the MIT Club of Washington D.C., where he serves as the science chair for the K-12 initiative focused on improving the participation and performance of younger students in science, technology, engineering and math, according to his LinkedIn profile.
Dan has been with Capgemini, a leader in information technology and consulting, for over 16 years. He is responsible for delivery excellence, client satisfaction, employee engagement and overall company growth within the National Security and Defense market.
Before joining Capgemini, Dan studied supply chain management and systems dynamics at the Massachusetts Institute of Technology, receiving his Master of Engineering in Logistics. Dan earned his bachelor's degree in economics from Davidson College where he also played Division I soccer.
Kristin Cochran serves as the vice president of digital solutions at Siemens Government Technologies, a Siemens division focused on serving U.S. government customers.
SGT said it offers products, technologies and software to help clients solve challenges in energy, automation and digitalization.
The company has capabilities in smart infrastructure, energy resilience, cyber, trusted traceability and finance, according to its website.
As VP, Cochran is responsible for various aspects of the Siemens Digital Industries software solutions in the federal market, SGT said.
She also leads a staff that provides product life cycle management software solutions under the Siemens Xcelerator portfolio for the defense sector.
Prior to joining Siemens in June 2017, Cochran spent about 20 years at Intergraph, a provider of engineering software for shipbuilding companies, according to her LinkedIn profile.
SGT added that Cochran implemented shipbuilding software for the U.S. Navy and commercial shipbuilders worldwide.
In 2021, the Northern Virginia Technology Council named her as one of the three NextGen Leaders driving innovation and economic growth in the national capital region.
Cochran earned a bachelor's degree in naval architecture and marine engineering from the University of Michigan, a master's degree in ocean engineering from Virginia Tech and a master's degree in engineering management from George Washington University.
ABOUT POTOMAC OFFICERS CLUB
The Potomac Officers Club is owned and operated by Executive Mosaic. Since 2002, Executive Mosaic has been a leader in media and exclusive senior executive networking programs primarily targeted to the U.S. federal government contracting (GovCon) marketplace. In addition to connecting executives of consequence into a fabric of like minded communities, the company's growing cross-media platform serves as a leading source of news about the people, policies, trends and events shaping the nation's GovCon sector.
Category: Executive Profiles
Tags: Cliff Gornto Dan Ford Executive Profiles govcon government contracting JR Glass Kevin Plexico Kristin Cochran Robert Carey