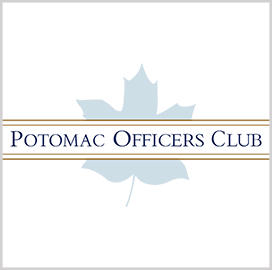 Cloud technology
Five Federal Cloud Executives in GovCon to Watch
Cloud technology unlocks many technical advantages such as on-demand access to data, higher storage capacities and integrated data analytics, according to Salesforce. In recognition of the technology's potential, the U.S. federal government has launched many efforts to take full advantage of cloud and ensure its security.
In 2019, the Trump administration released a report that outlines the government's "cloud smart" strategy. The document cites security, procurement and the workforce as the pillars of aligning cloud with the IT modernization goals of government agencies.
The Potomac Officers Club—a division of Executive Mosaic—features five executives helping the federal government leverage cloud.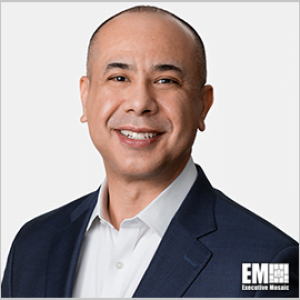 Caesar Nieves, a Potomac Officers Club member, is an executive vice president and the president of Jacobs' Divergent Solutions business.
At Jacobs, Nieves oversees efforts to operationalize next-generation cloud, cyber, data and digital security solutions in support of clients in the national security, critical infrastructure and commercial sectors. He also leads an organization that builds new capabilities and products, assesses emerging technologies and delivers innovative services.
Nieves has been EVP since April, according to his LinkedIn profile.
Jacobs announced the establishment of Divergent Solutions in March. The organization focuses on cloud, data, digital technology, climate response, and consulting and advisory services.
Before assuming his current role, he was a senior vice president and the general manager of Jacobs' Cyber and Intelligence business unit. In this position, he led the delivery of cyber, analytics, intelligence and modernization solutions.
Before joining Jacobs, Nieves was the vice president of Engility's defense and security group from 2017 to 2019. In this position, he led efforts that supported the U.S. Army, the U.S. Air Force and joint services.
The other positions the industry veteran has handled include VP and defense business unit leader at Unisys Federal Systems, VP for lifecycle management and customer service engagement at Dell and senior associate at Booz Allen Hamilton.
Before working in the private sector, the Jacobs executive was part of the U.S. Air Force.
Nieves holds a Master of Business Administration degree from Regis University.
Jacobs Solutions offers data, climate response, health systems resilience, space and critical infrastructure support services. It is headquartered in Dallas and has offices within and outside the U.S.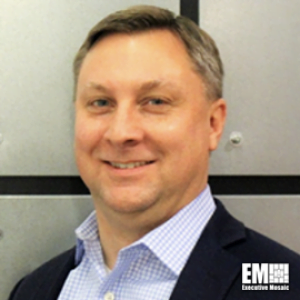 Tom Lash serves as general manager of national security and federal delivery at Amazon Web Services.
AWS is one of the hyperscale cloud service providers selected to compete for work under the Department of Defense's $9 billion Joint Warfighting Cloud Capability contract.
Lash has 25 years of leadership experience working with clients from the defense, intelligence and homeland security communities, his LinkedIn profile says.
He joined AWS in February 2017 as command and control support program manager before moving on to serve as director of federal programs. Lash assumed his current role in December 2021.
Prior to AWS, Lash served as a senior vice president at systems integrator Leidos. He was also the chief technology officer and chief strategy officer for the company's intelligence systems and defense groups.
Lash frequently speaks at conferences on topics such as geospatial intelligence, emerging business models, data analytics and cloud computing.
Lash holds a patent for an intelligent database update technology, according to his Georgetown University profile. He regularly participates as a mentor in Year Up, a nonprofit workforce development program for young adults.
Lash earned a bachelor's degree in electrical engineering from the University of Virginia, a master's degree in electrical engineering from George Mason University and a Master of Business Administration degree from Johns Hopkins University.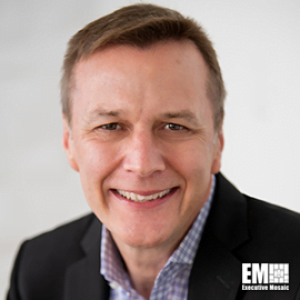 John Sankovich is the president of the cloud business at SMX, an information technology services firm headquartered in Hollywood, Maryland. Sankovich is responsible for a unit that provides solutions and consulting services through partnerships with Amazon Web Services, Google and Microsoft. In February, he spoke with the Potomac Officers Club on his management style and core values while at the company, among other topics.
Prior to joining SMX in 2020, he was the vice president of cloud solutions at ECS, leading strategy, marketing, business development and delivery for public and private sector customers, according to his LinkedIn profile.
From August 2011 to March 2017, Sankovich was InfoReliance's executive VP of cloud, overseeing initial business plans, profit and loss management, business development and delivery. Previously, he spent nearly eight years as VP at Truestone, handling sales, service delivery and business growth efforts. He also held various sales leadership roles at Windward Consulting Group, Guidecomm Solutions, AT&T, Inacom Information Systems and General Motors.
He holds a master's degree in systems engineering from the University of Pittsburgh and a Master of Business Administration degree from the University of Pittsburgh Katz Graduate School of Business. He obtained a bachelor's degree in systems engineering from Purdue University.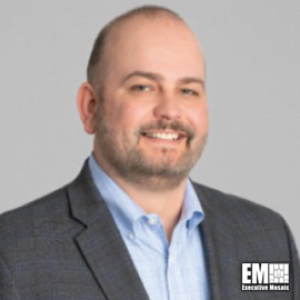 Chris Meilhammer has been serving as Tyto Athene's CEO since April 2021. He was appointed to the role following Tyto Athene's acquisition of AT&T Government Solutions Inc. As CEO, Meilhammer is responsible for forming and executing strategies to ensure his company's global presence and integrating teams, processes and technologies in support of client missions and digital transformation efforts.
Meilhammer started his career at the company in August 2018 when he was hired as chief operating officer, according to his LinkedIn profile. He has over 25 years of experience designing and sustaining complex information, security and telecommunications systems and leading diverse teams.
In 2021, he helped facilitate an agreement with Octo to form a joint venture to better serve the federal government's modernization initiatives. The partnership resulted in a new entity called Octo-Athene, which offers technologies designed to turn data into actionable intelligence and enable digital transformation. Octo-Athene combined the cutting-edge solutions of its parent companies for artificial intelligence, machine learning, 5G, blockchain and data interoperability, among other applications.
Meilhammer moved to Tyto Athene after spending more than six years at Black Box where he was appointed to various executive positions, including vice president and deputy general manager for the company's government solutions business unit. In that role, he oversaw teams focused on sales, business and proposal development, pricing, engineering and marketing.
Prior to joining Blackbox, the executive served the U.S. Marine Corps as base telecommunications infrastructure program manager and deputy director and telecommunications system engineering officer, among other positions. He worked for the Marine Corps for two decades.
Meilhammer studied management information systems and services at the University of Maryland and acquisition management at the Naval Postgraduate School.
Tony Garcia, a member of the Potomac Officers Club, serves as senior vice president of defense and national security at DMI, an IT services and consulting company based in Bethesda, Maryland.
DMI helps clients solve business challenges through cloud-based platform-as-a-service, serverless and container technologies, the company says on its website.
As SVP, Garcia leads a $100 million business unit. His duties include business unit sales, service delivery and profit and loss, his LinkedIn profile says.
He is also responsible for the delivery of solutions in areas like IT service management, cloud computing, data analytics, artificial intelligence and cybersecurity, according to his corporate biography.
Prior to joining DMI in February 2017, Garcia held program and project management roles at Lockheed Martin, leading efforts to support the U.S. Army.
Garcia previously served in leadership roles at Janus Research Group, a defense manufacturing company with roots in virtual training and mission support services. He joined Janus in September 1998 as a systems engineer working with clients from the Department of Defense. He later served as director of emerging technologies, program manager and vice president of Washington, D.C. operations.
He earned a Master of Business Administration degree in information systems management from Keller Graduate School of Management and a bachelor's degree in biology from George Mason University.
ABOUT POTOMAC OFFICERS CLUB
The Potomac Officers Club is owned and operated by Executive Mosaic. Since 2002, Executive Mosaic has been a leader in media and exclusive senior executive networking programs primarily targeted to the U.S. federal government contracting (GovCon) marketplace. In addition to connecting executives of consequence into a fabric of like minded communities, the company's growing cross-media platform serves as a leading source of news about the people, policies, trends and events shaping the nation's GovCon sector.
Category: Executive Profiles
Tags: Caesar Nieves cloud smart Executive Profiles federal cloud govcon government contracting John Sankovich Tom Lash Tony Garcia