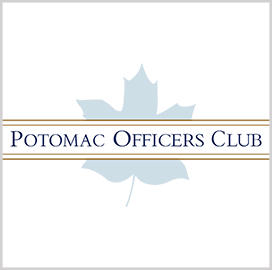 Government services
Five Federal Government Services Executives in GovCon
A recent Deloitte report on public sector trends found that building resilience and creating stronger links between internal agencies are now top priorities. There is increasing demand for cloud and data management infrastructure, which governments are procuring from private sector organizations.
Science Applications International Corp., Hitachi Vantara Federal, Corelight, Dataiku and Persistent Agility are five firms that aim to provide solutions to U.S. federal needs across a wide variety of sectors. SAIC alone offers customers capabilities in software development, enterprise information technology, cybersecurity and program management, among others.
The Potomac Officers Club — a division of Executive Mosaic — presents five federal government services executives in the government contracting sector.
Jean Schaffer is the federal chief technology officer at Corelight, a cybersecurity company headquartered in San Francisco, California. Prior to assuming her current position, she founded Verity Insight, a consulting firm that advises public and private sector organizations on national security matters.
A member of the Potomac Officers Club, Schaffer was part of the Department of Defense for more than 33 years, taking on leadership roles within its various components, according to her LinkedIn profile.
Most recently, she was the chief information security officer at the Defense Intelligence Agency and chief of cyber and enterprise operations at the DOD Office of the Chief Information Officer. Her responsibilities included oversight of IT infrastructure, cyber defense and helpdesk services across the DOD Intelligence Information System.
Schaffer also held executive roles at the National Security Agency, serving as chief of its enterprise connectivity and specialized IT services group. She was responsible for the agency's network infrastructure underpinning its mission and enterprise systems. Before that, Schaffer handled risk management for the NSA's IT systems as its authorizing official. She set up security policies and processes for certification and accreditation.
Earlier in her public sector career, she was director of the National Information Assurance Partnership's Common Criteria Evaluation Validation Schema program.
She earned a master's degree in national resource strategy from National Defense University and a master's degree in computer science from Johns Hopkins University. Schaffer earned a bachelor's degree in computer science from the University of Louisiana.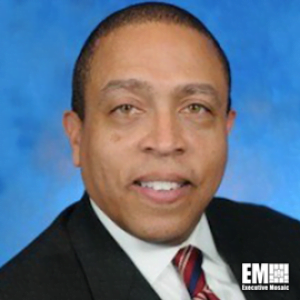 Gary Kyle is the CEO and president of Persistent Agility, an aviation and aerospace component manufacturer located in Lansdowne, Virginia. He serves as a consultant to federal leadership on acquisition matters, business strategy and policy development, according to his LinkedIn profile.
Previously, Kyle served as a principal at Booz Allen Hamilton, where he oversaw the development of the business analytics unit. He also led a consultant team that supported customer requirements in areas such as business analysis, financial management, contracting and information technology. Kyle's time at the McLean, Virginia-headquartered firm began with a brief period as an independent consultant.
He served as president and chief operating officer of USM Business Systems' government solutions division before joining Booz Allen. Prior to that, Kyle served in leadership roles at Verizon Business, including as vice president of global military sales and VP of global support and business operations.
From 2002 to 2005, he was an executive at Verizon's enterprise solutions group. Kyle was senior VP of Department of Defense solutions and VP of business development, leading the company's services for the White House and various executive agencies.
Earlier in his career, he headed a competitive strategy team at the Air Force as a business manager.
Kyle earned a master's degree in telecommunications from George Washington University, an MA in national resource strategy from National Defense University and an MA in procurement and acquisition management from Northrop University. He earned a bachelor's degree in behavioral sciences from the U.S. Air Force Academy.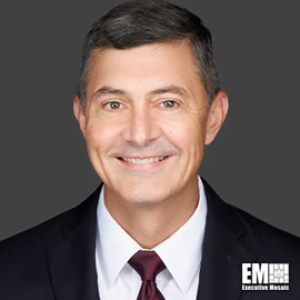 Todd Boehm serves as the director of business development at Science Applications International Corp.'s naval business unit. He joined SAIC in August 2021, bringing his expertise in all-domain operations, cyber, warfare strategy and execution, naval ship construction and modernization, and congressional engagement. Boehm, a former U.S. Navy captain, served in Naval Sea Systems Command for more than five years before moving to the company, according to his LinkedIn profile.
At NAVSEA, he was the acquisition major program manager for the Aegis combat systems. Boehm oversaw the testing of the weapon systems in 2016, during which the Spanish navy participated in live missile firing events. The Aegis trials involved the destroyer USS Arleigh Burke and the Spanish frigate Cristobol Colon, among other platforms.
"The complex, multi-participant interoperability testing between DDG 51, F 105, Land Based Test Sites, E-2C and E-2D aircraft as well as challenging IAMD and AD test scenarios demonstrate the impressive capability of the Aegis Combat System that is delivered to the hands of our Sailors," Boehm said at the time.
Besides Aegis, the executive also managed NAVSEA's surface combatant undersea combat system program.
Prior to serving the command, he became a Navy commanding officer of the Maritime Expeditionary Security Squadron Four and a chief staff officer of the Destroyer Squadron Two.
Boehm holds a bachelor's degree in political science and government from the U.S. Naval Academy and a master's degree in acquisitions and contract management from the University of Maryland.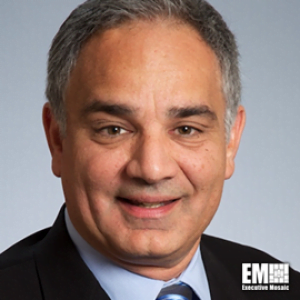 Mark Serway is the president and CEO of Hitachi Vantara Federal, a wholly-owned subsidiary of Hitachi that provides data management and analytics, data storage, data protection and IT operations management services to government agencies. Serway leads the company in developing, delivering and supporting data solutions with the aim of helping the federal government strengthen its defense and security. He is also responsible for shaping and implementing a clear vision and strategy and driving the overall financial performance and operational excellence of the business, according to his LinkedIn profile.
The executive was Hitachi Vantara Federal's chief financial officer and vice president of operations prior to being promoted to his current position. Serway, a Potomac Officers Club member, joined the company in 2017, bringing more than two decades of experience in leading enterprise transformational change efforts, maximizing profits and positioning organizations for sustainable growth.
Before moving to the Hitachi subsidiary, Serway served as CFO for Govplace where he was responsible for driving the planning and execution of business and financial strategies and leading business transformation initiatives.
His 25-year career also included time spent as CFO and chief information officer of Employment Enterprises, as senior vice president and CFO of Paradigm Solutions, and as director of business operations at Lockheed Martin Information Technology.
Serway holds a bachelor's degree in management information systems from James Madison University and a master's degree in finance from Averett University.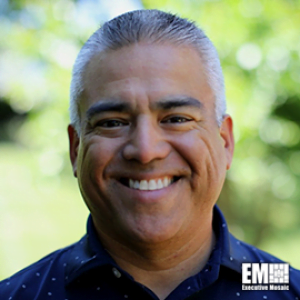 Mark Elszy is the regional vice president federal business at Dataiku, a software development company with multiple offices globally. Before his current role, he was part of Equinix initially as a federal business development executive but later as director of federal sales. Elszy was in charge of the government solutions division's direct sales team, handling its dealings with the Department of Defense, the intelligence community and civilian agencies, according to his LinkedIn profile.
Prior to his eight years at Equinix, he was a client engagement partner of global business solutions within the consulting unit of Computer Science Corp., where he interfaced with Washington, D.C.-based executives and offered them solutions tailored to specific industries. Earlier, Elszy served as a sales director at Accenture's infrastructure outsourcing arm, aiding customers with crafting information technology management strategies.
From 2003 to 2007, he worked at Sun Microsystems as a managed operations specialist. One of Elszy's primary tasks was to contribute to the qualification and closure of remote data center outsourcing proposals.
He held a variety of sales and marketing positions earlier in his career at places including Exodus Communications, GlobalCenter and The McGraw Hill Companies.
Elszy earned a bachelor's degree from Whitman College.
ABOUT POTOMAC OFFICERS CLUB
The Potomac Officers Club is owned and operated by Executive Mosaic. Since 2002, Executive Mosaic has been a leader in media and exclusive senior executive networking programs primarily targeted to the U.S. federal government contracting (GovCon) marketplace. In addition to connecting executives of consequence into a fabric of like minded communities, the company's growing cross-media platform serves as a leading source of news about the people, policies, trends and events shaping the nation's GovCon sector.
Category: Executive Profiles
Tags: Corelight Dataiku Deloitte federal government services Hitachi Vantara Persistent Agility Science Applications International Corp.