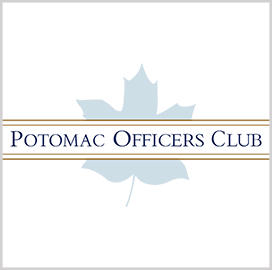 Government contracting
Five Federal Market Executives to Watch
As the world's single largest buyer of goods and services, the U.S. government is a key source of business for many companies. Federal spending on contracts ballooned to $682 billion in fiscal year 2020, a significant jump from the $599 billion in the year prior.
The spike in amount reflects the government's investments in the development of coronavirus vaccines and the distribution of medical supplies. Spending also grew by 47 percent over the past five years amid the government's continued investment in information technology, telecommunications, cloud and cybersecurity.
The Potomac Officers Club—a division of Executive Mosaic—presents five federal market executives to watch.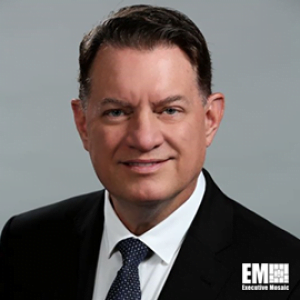 Rick Wagner is the president of Microsoft Federal and a 2022 Wash100 winner. He is also a member of the Potomac Officers Club.
As president of Microsoft's federal arm, he leads a team that ensures that government clients are successful in adopting modern technologies. Microsoft Federal enables secure and agile digital transformation, robust security processes and end-to-end technology deployment.
Wagner has been with the computer company since July 2020, according to his LinkedIn profile.
The industry veteran held various leadership roles at ManTech International before assuming his current leadership role. He was president of the Mission, Cyber and Intelligence Solutions group; the chief operating officer of MCIS; and the senior vice president and general manager of the company's Advanced Technical Solutions group.
Before joining ManTech, he handled various leadership roles at TASC, a professional services provider that was acquired by Engility Holdings in 2014. He also worked at Lockheed Martin and Raytheon Co.
Wagner started his career in 1984 as an engineer and program manager at the Department of Defense.
The Microsoft executive holds a master's degree in engineering management from George Washington University and a bachelor's degree in electrical engineering from the University of Pittsburgh.
Microsoft offers computers, computer software and IT solutions to customers at different levels, from consumers to government and commercial clients. It is headquartered in Redmond, Washington, and has multiple offices within and outside the U.S.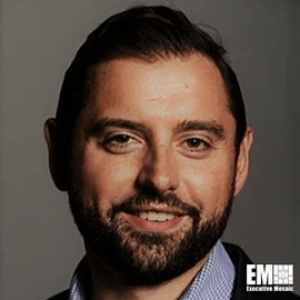 Walter Maikish is a vice president at Pure Storage's federal business, working out of Arlington, Virginia. He is a fan of the late President Theodore Roosevelt and shares his belief that credit should go to the person whose "face is marred by dust, sweat and blood," according to his LinkedIn profile.
In his profile, Maikish emphasizes his belief that a business executive cannot simply sit on the sidelines and keep his or her hands clean. He recalls having worked with federal departments and agencies across the government and has seen many hard-working hands in action.
Maikish is a relative newcomer at Pure Storage, an information technology consultancy based in Mountain View, California, having only joined the company in August 2021. He currently leads all the company's business engagements with federal agencies, helping them realize their digital transformation goals.
Before joining his current employer, Maikish served in roles of ascending responsibility at technology company Cisco, where he worked for almost 15 years. He entered the company as an associate sales representative in 2005 and left as an operations director in 2021.
Maikish's first corporate job was as a business analyst at the technology company IBM, where he worked for a year.
Maikish earned his bachelor's degree in economics and business from Lafayette College.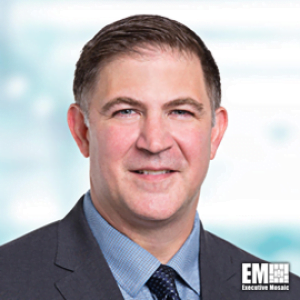 Mike Barthlow is the president and CEO of BT Federal, an independent entity of London-based BT Group created to serve the U.S. federal market.
Based in Washington D.C., BT Federal offers information technology, communications and security solutions to government entities transitioning to modern network solutions.
Barthlow has more than 25 years of experience in enterprise communications and infrastructure. As president and CEO, he is responsible for BT Federal's performance, strategic planning and the achievement of its objectives, according to his LinkedIn profile.
BT Federal highlighted Barthlow's experience in profit-and-loss leadership roles and his role in integrating mergers and acquisitions worth nearly $1 billion.
Barthlow joined BT Federal in January after leaving Cubic, where he served for seven years in various leadership roles. He was Cubic's senior vice president and general manager for mission communications and computing, SVP and general manager for rugged internet of things solutions, and VP and GM for secure networking.
His other past roles include VP of Department of Defense and federal sales at Harris, director of business development at Northrop Grumman Mission Systems and senior project manager in AT&T's commercial signature client group.
Barthlow earned a bachelor's degree from the University of Pennsylvania and a master's degree in information systems from the University of Colorado.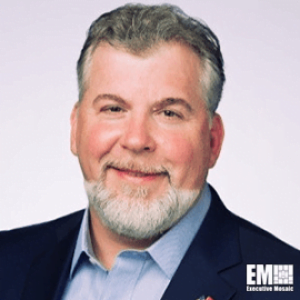 Gary Harmon is the executive vice president and general manager at Convergint Federal, working out of the Washington-Baltimore Metropolitan Area. He is a results-oriented senior executive with acute business acumen and expertise in channel development as well as market penetration, according to his LinkedIn profile.
Harmon is noted for his proven track record of success in spearheading strategic planning as well as the global deployment of high-value commercial, government, and industrial contracts and programs. He possesses advanced business communication and negotiation skills allowing him "to forge strategic working relationships with key stakeholders and build consensus" across organizations, his profile further reveals.
Harmon joined Convergint Federal in June 2013. In his current role, he leads and directs the company's efforts on major government programs, delivering technical solutions while following stringent requirements and timelines. His job also involves identifying opportunities for growth and fresh investments to capture new business.
Before joining his current organization, Harmon was the vice president of strategic initiatives and business solutions at EXCEED Corporation, an information technology consulting firm. He had been absorbed into EXCEED when it acquired Valor Concepts, a company that he established in 2004 and managed for eight years.
Harmon served as a non-commissioned officer with the U.S. Marine Corps from 1989 to 1997.
Harmon earned his Master of Business Administration degree from Northcentral University. He is currently working on his doctorate degree in the same institution.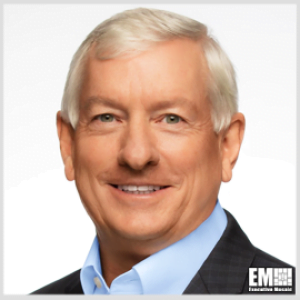 Todd Gustafson is the president of the federal business unit at HP Inc. A Potomac Officers Club member, Gustafson also heads HP Inc.'s public sector organization.
Gustafson is responsible for overseeing market acceleration and business performance improvements. He also ensures that the company maintains and improves its relationships with U.S. federal, education and state and local government clients.
Gustafson has been with the company for over three decades, joining what used to be known as Hewlett-Packard in 1987 and taking on his first vice-presidential role in 1988. Over time, he assumed other VP positions, most recently serving as HP Inc.'s VP and general manager. In that capacity, he was responsible for enterprise end-user sales in the U.S., according to his LinkedIn profile.
Gustafson is also an advisory ecosystem member at Value Advisory Ecosystem, formerly Outcome Selling Advisory Ecosystem. He has been holding this role since 2018.
The HP Inc. executive holds a bachelor's degree in marketing from Bryant University.
HP Inc. offers hardware and software solutions, including laptops and desktops, printers, 3D printers, virtual reality systems and smart printing systems. It is headquartered in Palo Alto, California, and has multiple offices within and outside the U.S.
ABOUT POTOMAC OFFICERS CLUB
The Potomac Officers Club is owned and operated by Executive Mosaic. Since 2002, Executive Mosaic has been a leader in media and exclusive senior executive networking programs primarily targeted to the U.S. federal government contracting (GovCon) marketplace. In addition to connecting executives of consequence into a fabric of like minded communities, the company's growing cross-media platform serves as a leading source of news about the people, policies, trends and events shaping the nation's GovCon sector.
Category: Executive Profiles
Tags: Executive Profiles Federal Market Executives Gary Harmon government contracting Mike Barthlow Rick Wagner Todd Gustafson Walter Maikish