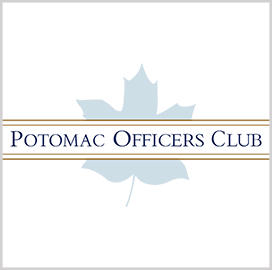 Finance executives
Five Finance Executives in GovCon to Watch
Generating profit is the primary purpose of a business. Finance executives are responsible for managing an organization's money transactions and ensuring it remains profitable.
A finance executive's role may involve evaluating cash-flow statements and other financial reports, cutting costs to maximize profits, working with top executives on budgeting and taxes and monitoring economic and financial trends, according to Alvernia University.
The Potomac Officers Club—a division of Executive Mosaic—features five finance executives to watch in the government contracting sector.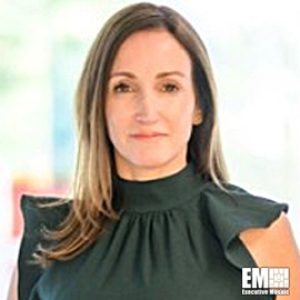 Lauren Johns is the senior vice president of finance and treasurer at Presidio Federal, an information technology services and consulting firm headquartered in Reston, Virginia. Johns, a 20-year accounting and finance veteran, has held the role since September 2021. Previously, she spent five years as senior director of finance for Vulnerability Research Labs, overseeing financial strategic planning, forecasting and data analysis, according to her LinkedIn and company profiles.
She was the VP of audit at Middleburg Financial Corporation from 2013 to 2016, serving as an independent audit committee member under the organization's board of directors. For seven years prior, Johns was the risk advisory audit manager at Yount, Hyde and Barbour.
Earlier in her career, she held senior auditor roles at Lafarge and MHM Mahoney Cohen.
Johns earned a bachelor's degree in accounting from Indiana University Bloomington. She holds multiple certifications, including licenses as an information technology professional, fraud examiner and public accountant in Virginia.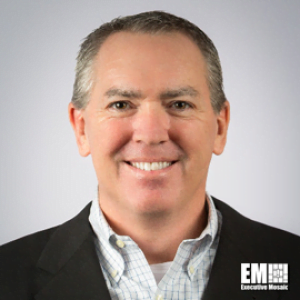 Paul Pheeny is the senior vice president of finance at Amentum, a government and commercial services contractor spun out of AECOM's management services business.
Prior to his current role, Pheeny was VP of finance at AECOM, heading business operations, project accounting, internal controls, indirect management, billing, financial planning and analysis. He also worked as chief financial officer and corporate officer for the company's wholly owned subsidiaries before their consolidation, according to his LinkedIn profile.
Pheeny, a Potomac Officers Club member, has sat on the boards of directors of FSA & GLS Joint Ventures since 2016, assisting in reviewing the organization's annual operation strategy and monitoring financial execution, planning and budget preparation.
From 2004 to 2011, he was director of finance and administration at Computer Sciences Corp., handling revenue, operating income, billing and collection. Pheeny joined the company as a contracts manager in 2001 and held similar roles at UTA and Vanstar.
He began his career as a pricing analyst at Intrafed.
Pheeny holds a masters' degree in finance from the American University's Kogod School of Business and a bachelor's degree in the same field from Marymount University. In 1990, he received a summer scholarship at University College Oxford.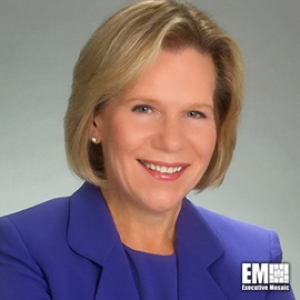 Kathie Powers, a Potomac Officers Club member, serves as the chief financial officer at Riverside Research, a not-for-profit scientific research organization. Powers joined Riverside in March 2017 after holding a similar position at Innovim for over two years.
As Innovim's CFO, she was responsible for managing all key finance areas, including risk management, rate structures, IT, process and procedure development and financial system implementation, according to her LinkedIn profile.
Powers brings to Riverside nearly 30 years of experience driving continuous financial and operational improvements and implementing accounting processes and systems.
Prior to Innovim, she took on the roles of senior financial leadership partner and CFO at Tatum, a professional services company that provides customers with strategic, financial and technology advisers. During her seven-year career at the firm, Powers learned about the intelligence and defense community through her experience working with government contractors.
Powers spent nearly 14 years at Science Applications International Corp. as vice president and controller before moving to Tatum. She was hired at SAIC in October 1990 after working at Lockheed Martin as a senior accountant.
At Lockheed, she developed capital and department budgets and treasury, travel, asset and facility policies and procedures. Her responsibilities also included compiling month-end financial data and helping analyze, select and implement a new financial system.
In May 1988, Powers started working at venture capital telecommunications design and manufacturing company Licom where she served as assistant controller.
She also served as a senior accountant at Storer Communications for over a year beginning in January 1987.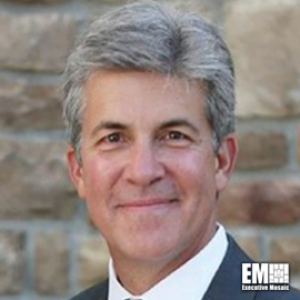 Barry Broadus is the chief financial officer at ICF International and is a Potomac Officers Club member.
Broadus started as the company CFO on Feb. 28, succeeding Bettina Garcia Welsh. He has over 35 years of experience in financial, executive and management tasks.
At ICF, he leads all accounting, finance, treasury, budgeting, forecasting, financial reporting and financial transformation initiatives.
The industry veteran is also the chairman of American Systems' Audit and Finance Committee, according to his LinkedIn profile.
Broadus was the CFO of Dovel Technologies from 2019 to 2021. He was also the CFO of several companies, including Alion Science and Technology and SRI International.
Other leadership roles that the ICF executive has held include controller of Science Applications International Corporation's Energy, Environment and Infrastructure business unit and controller of Electronic Data Systems' government industry group.
Broadus was a field artillery officer at the U.S. Army from 1982 to 1985.
He holds a bachelor's degree in business administration and accounting from The University of Alabama.
ICF offers analytics, cybersecurity, digital transformation and IT modernization services to clients in the energy, environment, public sector, federal health and health care sectors. It is headquartered in Fairfax, Virginia, and has offices within and outside the U.S.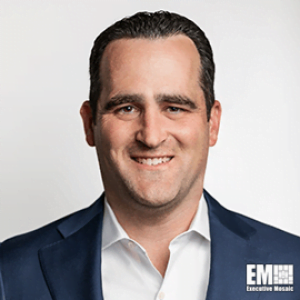 Matthew Ofilos serves as chief financial officer at Parsons. He joined the company in November 2021 as executive vice president of finance and was appointed to his current role in August. Ofilos brings to the company more than 20 years of experience leading top-line growth in complex environments using expertise in customer relations, financial planning and investment analysis.
He excels at guiding disciplined teams to address program risks and streamline operational workflow, capturing new business and managing large groups, according to his LinkedIn profile.
As finance EVP of Parsons, Ofilos was responsible for the company's financial operations, including project controls, financial planning, accounting, treasury and financial systems. The national security-focused technology provider named him CFO after 10 months of serving in his previous position, replacing George Ball, who remains in an advisory capacity until September.
"His public company experience, financial acumen and integrity make him a natural selection to serve as our next CFO," said Carey Smith, chair, president and CEO of Parsons.
Ofilos moved to Parsons after working at Amazon Web Services where he took the roles of director and CFO of worldwide public sector and strategic industries.
The finance leader's work experience also includes spending 19 years working at Raytheon in various capacities, including as CFO focused on command and control and space and intelligence, as senior director of financial planning and analysis, and as senior business manager for Navy communications systems.
Ofilos holds a bachelor's degree in entrepreneurship with a concentration in finance from Babson College and a Master of Business Administration degree from Boston University.
ABOUT POTOMAC OFFICERS CLUB
The Potomac Officers Club is owned and operated by Executive Mosaic. Since 2002, Executive Mosaic has been a leader in media and exclusive senior executive networking programs primarily targeted to the U.S. federal government contracting (GovCon) marketplace. In addition to connecting executives of consequence into a fabric of like minded communities, the company's growing cross-media platform serves as a leading source of news about the people, policies, trends and events shaping the nation's GovCon sector.
Category: Executive Profiles
Tags: Alvernia University Barry Broadus Executive Profiles finance executive government contracting Kathie Powers