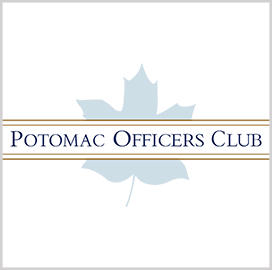 Business development
Five GovCon Business Development Leaders to Watch
The business development profession constantly evolves as companies adapt to changing markets and work to stay ahead of their competition. According to The BD School, the business development ecosystem has been becoming more established over the past years, highlighting the rise in new ways for professionals to connect with each other and their partners.
While the demand for business development positions is growing, the professionals themselves need to develop a wider range of skills and keep up with the latest business tools and software.
The Potomac Officers Club—a division of Executive Mosaic—features five business development executives in the government contracting sector.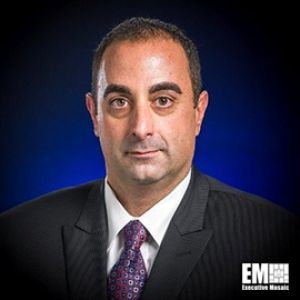 Anthony Verna serves as senior vice president of strategy and business development at Cubic Mission & Performance Solutions, a technology company that specializes in command, control communication, computers, cyber, intelligence, surveillance, reconnaissance and training solutions.
Verna manages a worldwide department tasked with identifying business opportunities, evaluating acquisitions and forming strategic business alliances. He has been serving in the role full-time since September 2019, according to his LinkedIn profile.
Prior to joining Cubic, Verna served as a VP and division manager at CACI International. He said that he served as the SVP leading business development and strategy at Paradigm Solutions, which CACI acquired in September 2011.
He added that he established the profit-and-loss practice for Paradigm's mission-critical infrastructure, continuity of operations and disaster recovery and enterprise consulting practices.
From 2000 to 2005, Verna was VP of business development and capture operations at ManTech International, a national security company that works with clients in the defense, federal civilian and intelligence markets.
Verna previously served for a decade as operations director at Comptek, a provider of advanced electronics and data communications systems that was acquired by Northrop Grumman in 2000.
He earned a bachelor's degree in information systems from Thomas Edison State College and attended professional development courses at The Wharton School.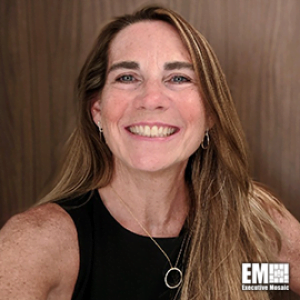 Sandra Joyner Williams is the vice president of business development at IDEMIA National Security Solutions, working out of Burke, Virginia. She is a dynamic and driven professional experienced in business development, capture, line management, operations and program execution, according to her LinkedIn profile.
Williams is described as a problem solver who finds solutions using her diverse industry experience. She is known to call upon her strong leadership and team-building skills to cultivate results-focused teams.
Williams only recently joined the information technology consulting and services firm. Her current role at NSS calls for developing customer intimacy and fostering strong relationships, her profile states.
Before joining her current employer, Williams briefly served as a senior director of business development at Parsons Corporation. She also held the position of account executive for growth and strategy during her nine months with the firm.
Previously, Williams served as a senior director of capture management at General Dynamics Information Technology. She took the lead in qualifying and assessing business opportunities during her two years with the company.
Williams earned her bachelor's degree in accounting from the University of Mary Washington. She later earned her Master of Business Administration degree from Virginia Tech's Pamplin College of Business.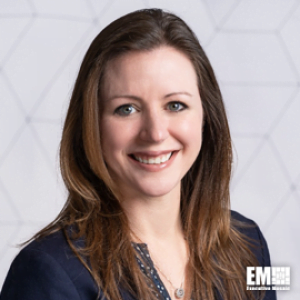 Becky John is the vice president of business development at ECS Federal and is a Potomac Officers Club member. She has been with the company since October 2019.
As VP of business development, she oversees strategic growth efforts within the federal civilian, defense and intelligence sectors. She also works with other leaders across the company to secure competitive and business intelligence, resources, talent and an understanding of customer needs to drive revenue growth.
She handled multiple leadership roles at IT consulting company CGI before assuming her current position at ECS, according to her LinkedIn profile.
She was the director of Department of Homeland Security programs at CGI from 2015 to 2019. In this position, she led business development and operations for the U.S. Customs and Border Protection, the U.S. Secret Service and other DHS components.
The other leadership roles she handled at CGI are Defense Information Systems Agency project manager and DISA program project control specialist. She started her professional career in 2008 as a project control specialist at BAE Systems Information Technology.
The industry veteran is an active fellow of the American Council for Technology and Industry Advisory Council.
John holds a master's degree in IT management from the University of Virginia and a bachelor's degree in business administration from the University of Valley Forge.
ECS offers application services, cloud solutions, artificial intelligence, machine learning and IT modernization services. It is headquartered in Fairfax, Virginia, and has multiple offices across the U.S.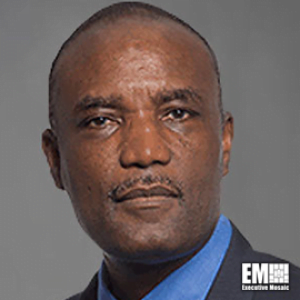 Alvie Johnson serves as the senior vice president of business development at information technology services and consulting firm DSA, working out of Woodbridge, Virginia. He produces "quantifiable results" by bringing with him a wealth of experience across the Department of Defense and civilian agencies, according to the leadership profiles on DSA's website.
Johnson joined DSA in August 2020. In his current role, he is responsible for planning, implementing and managing DSA's growth strategies and business development operations. His job also calls for leading and mentoring the firm's BD professionals, proposal support personnel and research analysts.
Johnson mentors the staff on strategies for sustaining and expanding DSA's current business. His team is presently focused on identifying new market segments for growth, and developing new products and services, his profile reveals.
Before joining his current employer, Johnson was principle enterprise IT lead at All Points Logistics, where he worked for two years. In that role, he was responsible for supporting DOD business opportunities and developing account strategies while also leading the company's overall BD efforts.
In the government, Johnson has over 21 years of military service as an officer in the Army's Signal Corps. He was also a presidential communications officer, responsible for state-of-the-art telecommunications support to the White House.
Johnson earned his bachelor's degree in broadcast production from Howard University. He later earned his master's degree in international relations and strategic studies from the Naval War College.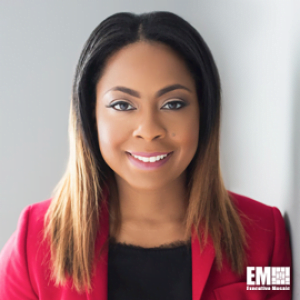 Erika Marshall is the vice president of business development at Lockheed Martin. She has been with the company for over 20 years.
As VP, she oversees business development, capture and strategy efforts to advance the company's C6ISR line of business across multi-domain C4ISR, cyber warfare, anti-submarine warfare and undersea markets. She has been holding this position since October 2019.
Before assuming her current role, she was a program director and general manager for the Persistent Surveillance Systems organization within the C6ISR business line. In this position, she was responsible for delivering intelligence, surveillance and reconnaissance solutions to government and civilian customers worldwide, according to her LinkedIn profile.
Marshall was also the program director and general manager of the Manned Combat Submersibles and Autonomous Underwater Vehicle product lines, also within the C6ISR business line. She held this position from 2014 to 2018.
Marshall held other leadership roles at the company, including engineering manager and capture operations lead official for the Japan F-35 program. She started her professional career in 2001 as a software engineer staff at Lockheed Martin.
Marshall holds a master's degree in computer science from Johns Hopkins University and a bachelor's degree in computer science from Spelman College.
Lockheed Martin offers various aircraft platforms, directed energy, hypersonics, situational awareness, missiles and integrated air and missile defense systems. It is headquartered in Bethesda, Maryland, and has multiple offices within and outside the U.S.
ABOUT POTOMAC OFFICERS CLUB
The Potomac Officers Club is owned and operated by Executive Mosaic. Since 2002, Executive Mosaic has been a leader in media and exclusive senior executive networking programs primarily targeted to the U.S. federal government contracting (GovCon) marketplace. In addition to connecting executives of consequence into a fabric of like minded communities, the company's growing cross-media platform serves as a leading source of news about the people, policies, trends and events shaping the nation's GovCon sector.
Category: Executive Profiles
Tags: Alvie Johnson Anthony Verna Becky Johnson business development Erika Marshall Executive Profiles govcon government contracting Sandra Williams The BD School