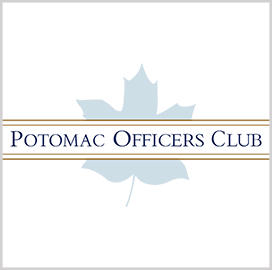 Business communications
Five GovCon Communications Executives
Companies need to have robust public relations to promote a positive image of the organization. This responsibility falls on the shoulders of public sector communications leaders – professionals who share business milestones and achievements.
Communication professionals oversee media releases, events and correspondences between their company and the agencies that they work with. They are responsible for promoting how their services and products support the federal government and how new offerings can provide value to clients and the general public.
The Potomac Officers Club – a division of Executive Mosaic – presents five communication executives in government contracting.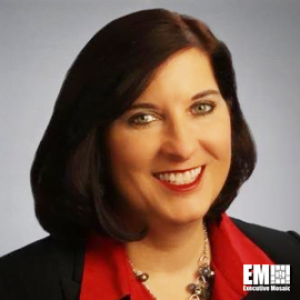 Marta Czarnecki is the senior director of strategic marketing and communications at NTT Data Services, where she oversees marketing strategy, internal communications, public relations, business development, capture and sales. Czarnecki handles the development and implementation of marketing and PR support materials and services and heads corporate campaigns and branding efforts, among several other responsibilities. She started at the company as a technical writer and senior consultant, where her tasks included composing responses to federal and state proposals as well as solutions for specialized subject matter such as agile software development and cloud technologies, according to her LinkedIn profile.
Before joining NTT, Czarnecki was a freelance proposal writer and strategic marketing consultant at BHC, formulating proposals on behalf of companies aiming to work with federal agencies. She also wrote and edited technical and executive summaries as well as staffing and project management plans and contributed to marketing and capture efforts.
She had a brief stint at Tri-Cor Industries as a proposal writer, conducting similar work with clients such as the U.S. Air Force's Air Mobility Command and the Defense Logistics Agency's information operations unit. Prior to that, Czarnecki worked with BHC in strategic marketing and communications.
Earlier in her career, she served as the director of marketing communications for Focus Technologies, a laboratory service company supporting pharmaceutical drug development, infectious disease and diagnostic testing. She held a variety of leadership roles during her nine-year stay at ITC Learning, contributing to marketing, sales and product development efforts.
Czarnecki obtained a bachelor's degree in broadcast journalism at Ithaca College.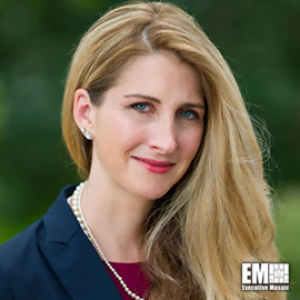 Jacqueline Lampert, a Potomac Officers Club member, serves as the head of marketing at Nokia's federal business unit. Nokia Federal offers secure, intelligent and integrated mission-critical government networks and services using its 5G, private wireless, IP wide area networks, industrial internet of things and machine learning analytics solutions. Lampert's responsibilities include shaping and overseeing the division's marketing strategy. She joined Nokia in January after a four-year career at Avantus Federal, formerly known as E3/Sentinel, where she served as marketing and communications lead, according to her LinkedIn profile.
Lampert played a key role in rebranding E3/Sentinel as Avantus Federal in the fall of 2020. The effort included the adoption of a new website and mission statement to highlight the company's growth, capabilities and commitment to employees and clients.
Lampert also established the company's internal communications team, led external and internal merger and acquisition marketing and communications efforts, and developed strategies to quickly deliver content to Avantus Federal's geographically dispersed employee population.
Prior to Avantus Federal, Lampert worked as a senior analyst and communications specialist at management consulting firm JPI. Her responsibilities included working with the Department of Homeland Security's senior leadership to develop communications material used to brief Congress and other high-level senior officials, managing the development and execution of brand standards across three DHS programs and producing internal training videos.
She was also a graphic designer at PenFed Credit Union and a social engagement manager at the Washington Business Journal.
Lampert holds a bachelor's degree in journalism from the University of Missouri and a master's degree in communications from Syracuse University.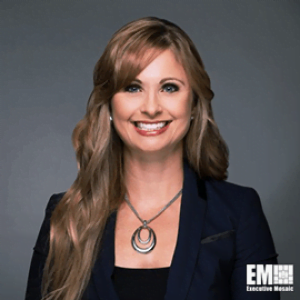 Patience Samson is the vice president of corporate development at Axient. In the said role, she facilitates corporate business development, capture, proposal, marketing and communication activities and supports the company CEO in shaping corporate strategy. She has over a decade of experience supporting Department of Defense organizations and leading business development and proposal efforts in the defense, civilian and intelligence markets. Samson joined Axient in September 2020 after spending nearly three years serving as director of corporate business development, marketing and communications at Noblis, according to her LinkedIn profile.
Axient was formerly known as QuantiTech. The company rebrand was announced in June 2021, combining the capabilities of QuantiTech and its subsidiaries Millennium Engineering and Integration, Dynamic Concepts and System Engineering Group.
In a recent interview with ExecutiveBiz, Samson said the merger and integration were officially completed at the start of 2022, making Axient an organized, structured and resourced company that delivers "the best, most cost-effective solutions more quickly and with more value."
According to the executive, the corporation enhanced its cross-company collaboration and established centers of excellence focused on improving technical solutions for digital engineering, artificial intelligence and machine learning as part of Axient's growth initiative.
Prior to Axient, Samson held executive leadership positions in business development at Leidos and Science Applications International Corp. She was appointed to various roles at Leidos, including as director of corporate acquisition integration and operations management. At SAIC, she was hired as deputy program manager and national security analyst focused on the Defense Threat Reduction Agency.
Samson holds a bachelor's degree in political science and sociology from Pepperdine University and a Master of Business Administration degree from the University of Maryland's Robert H. Smith School of Business.
Jason Hart is the director of communications at Empower AI and is a Potomac Officers Club member.
At Empower AI, Hart oversees communications and marketing initiatives for the federal government. He also does media relations; employee, executive and customer communications; brand development; video production; social media presence; and thought leadership development.
His other responsibilities include communications strategy development and cross-functional collaboration.
He has been with Empower AI since April 2021, according to his LinkedIn profile.
Hart has handled various communications and marketing-related leadership roles throughout his career. Before joining Empower AI, he was the senior director of federal marketing at UnitedHealth Group's OptumServe business from 2015 to 2020.
Hart led marketing initiatives for federal health and technical organizations while at OptumServe. His responsibilities included go-to-market strategy development, campaign development and execution, trade show and events management, and competitor analysis.
His other leadership roles include director of marketing and communications at Leidos' federal health group from 2013 to 2015 and assistant vice president of communications at Science Applications International Corp. from 2008 to 2013. He started his professional career in 2002 as an employee communications director at SRA International.
The Empower AI executive holds a bachelor's degree in English language and literature from the University of Iowa.
Empower AI, formerly NCI, offers an artificial intelligence platform that provides insights into and develops solutions for problems facing the federal government. The company is headquartered in Reston, Virginia.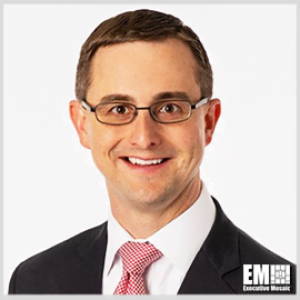 Tracey Gray is the vice president of communications and external affairs at Raytheon Intelligence and Space, where he handles public relations, digital media, employee communications and public affairs supporting work in advanced sensors, training, and cyber and software solutions. Gray was formerly the VP of communications and public affairs at Raytheon's Space and Airborne Systems arm before its 2020 merger with United Technologies Corp.
He has served in multiple other PR-related leadership positions at Raytheon, including as VP of communications for global business development and director for public affairs. Earlier in his time with the company, Gray was the senior manager of operations and integrated supply chain as well as strategic planning manager, according to his LinkedIn profile.
A portion of Gray's career was spent within the U.S. government. He served as a special assistant at the Office of the Undersecretary of Defense for Intelligence following some time as a program analyst with the Office of the Undersecretary of Defense for Policy. Before joining the Department of Defense, Gray was a presidential management fellow with the Department of the Navy.
He took a year away from public service to obtain a Master of Public Administration degree from Syracuse University's Maxwell School of Citizenship and Public Affairs, working as a graduate assistant under its national security studies program while there.
At the start of his career, Gray was part of the advance teams within Al Gore's 2000 presidential campaign and the Office of the Vice President during the Clinton administration.
Gray earned a bachelor's degree in business administration from Bucknell University.
ABOUT POTOMAC OFFICERS CLUB
The Potomac Officers Club is owned and operated by Executive Mosaic. Since 2002, Executive Mosaic has been a leader in media and exclusive senior executive networking programs primarily targeted to the U.S. federal government contracting (GovCon) marketplace. In addition to connecting executives of consequence into a fabric of like minded communities, the company's growing cross-media platform serves as a leading source of news about the people, policies, trends and events shaping the nation's GovCon sector.