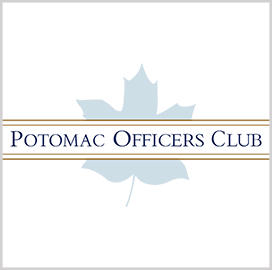 Cybersecurity providers
Five GovCon Executives in Cyber Defense
Cybersecurity is becoming more important as organizations continue to rely on technology for various tasks. Government agencies, in particular, use IT and emerging technologies for workforce training, clerical tasks and other business functions.
As government agencies continue to rely on technology, they become more prone to cyber risks that could lead to compromised systems, national security breaches and failure of services. To combat these threats, cybersecurity companies offer products, services and subject matter experts to ensure that networks and systems are protected.
The Potomac Officers Club – a division of Executive Mosaic – presents five government contracting executives in cyber defense.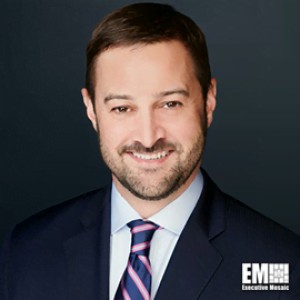 William Schaefer is the CEO and president of Amyx, where he leads strategy and execution of the company's information technology and management consulting services, overseeing market identification, partnerships, revenue management and business capture. He is a member of its board of directors.
Prior to assuming the top position at Amyx, Schaefer held a variety of leadership roles within the company. From 2016 to 2020, he was its chief operating officer, and from 2014 to 2016, he was vice president of program operations. He had also held the roles of senior director of defense programs and program manager, in which capacity he was responsible for IT projects with the Defense Logistics Agency and U.S. Transportation Command. Schaefer joined Amyx in 2006 as a program integration manager, according to his LinkedIn and company profiles.
Before Amyx, he managed North American business development at Tenix, an Australia-based defense contractor. During his time with the company, he interfaced with clients such as the U.S. Marine Corps, the U.S. Navy and the Department of Homeland Security. Earlier in his career, Schaefer was a business development analyst at Cobalt Technology. He also used to be a research analyst with Georgia Tech Research Institute, where he acquired a license to start up Cobalt.
Schaefer earned a Master of Business Administration degree from George Washington University's School of Business and an undergraduate degree from Hampden-Sydney College.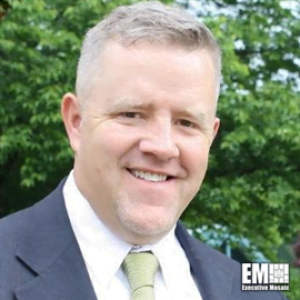 Chris Garner serves as the senior director of federal sales at Proofpoint, which provides cybersecurity and compliance solutions. In the said role, Garner is responsible for leading a team focused on promoting company services for defending the workers and critical data of government agencies from cyber-related attacks. Proofpoint's offerings include email protection, data loss prevention, cyber threat intelligence and cloud security. Garner, a Potomac Officers Club member, joined Proofpoint in January after seven years at software manufacturer Permuta Technologies, according to his LinkedIn profile.
Permuta delivers workforce readiness and optimization solutions for military and civilian organizations. The company hired Garner in August 2015 as general manager of sales and marketing. He held other positions at the company, including interim CEO and chief revenue officer.
The senior director has more than 20 years of experience in the technology industry. Prior to Permuta, Garner served as director of public sector sales at Paxata, which offers a self-service data preparation solution that simplifies big data for analysts, data architects, data scientists and IT teams. He also became a sales director at Endgame and Fortinet and was appointed as business development director at Asecntium.
Early in his career, Garner worked as an account executive at Microsoft and as a regional sales manager at Blackboard. He holds a bachelor's degree in economics and business management from the University of Maryland.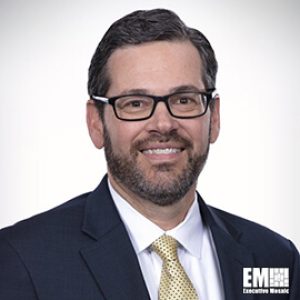 Thomas Afferton is the president of Peraton's Cyber Mission sector.
The executive leads an organization that provides cyber solutions and services to secure clients' digital domains. He oversees strategy development and execution, program performance and growth objectives.
Afferton has experience in leading IT services and solutions business lines, as well as working with clients and staff based in the U.K. and other locations outside the U.S. He is also knowledgeable in matters related to defense, intelligence, federal civilian and public safety.
He has been with Peraton since February 2021, according to his LinkedIn profile.
Before joining Peraton, Afferton served in various leadership roles at Northrop Grumman for over 16 years. He was most recently the vice president of Northrop's Defense and Intelligence sector, a role he held from January 2020 to February 2021.
The other leadership roles he had held at Northrop included VP of defense solutions and VP of civil solutions.
Afferton started his professional career in 1991 as a department manager at telecommunications company AT&T.
The Peraton executive holds a master's degree in electrical engineering from Stanford University and a bachelor's degree in electrical engineering from the University of Virginia.
Peraton offers cyber, digital and cloud services to clients in the defense, intelligence, homeland security, space, cyber and health sectors. It is headquartered in Herndon, Virginia.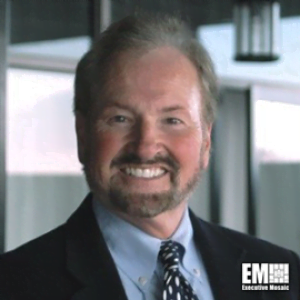 Randy Crow is the general manager at Dragos, an industrial cybersecurity company that aims to defend critical infrastructure around the world. He was appointed to the role in January after serving as sales leader for Dragos' eastern North America and U.S. federal government team. Crow, a Potomac Officers Club member, joined the company after spending more than five years as a member and business adviser at Blu Venture Investors, according to his LinkedIn profile.
When he was a sales leader at Dragos, he shared with POC during an Executive Spotlight interview some changes that he would have wanted to implement in the federal landscape had he been given free rein. Crow said he would centralize all of the wasted efforts on contract vehicles and promote enterprise arrangements over a broad set of technologies and establish a whistleblower capability to flag abuse by resellers and aggregators.
Crow joined Dragos in January 2020, bringing several years of leadership experience in companies focused on software sales, cybersecurity and the public sector. He previously served as a vice president at Tenable, as senior vice president of sales at eOriginal and as a vice president at Tripwire, where he managed sales and federal teams responsible for 50 percent of the company's revenues worldwide.
Throughout his career, he has guided sales organizations to deliver double- and triple-digit revenue increases while building high performance teams.
Crow holds a bachelor's degree in business administration and management from the University of Maryland and a master's degree in business and information technology from Johns Hopkins University.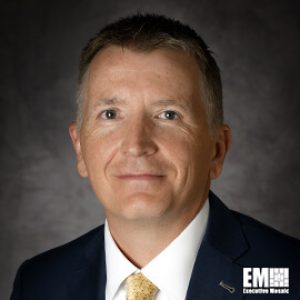 Scott Aken is the chief executive officer of Axellio, a cybersecurity firm located in Colorado Springs, Colorado, that specializes in threat detection and response. Prior to joining Axellio in May, Aken served at CACI International as president of subsidiary Charon Technologies, general manager of Disruptive Technologies Group and chief product officer of CACI Products, overseeing hardware and software development with a focus on technical security, electromagnetic warfare and mobile products. He began his nine-year tenure at Charon as vice president of strategic programs, according to his LinkedIn and company profiles.
Before that, Aken led corporate cybersecurity strategy and investment as VP of cyber strategy at the National Security Solutions division of L-3 Technologies, which was acquired by CACI in 2015. He previously performed similar functions while VP of cyber operations at Science Applications International Corp.
As an FBI special agent from 2003 to 2008, he headed cyber investigations in counterintelligence and critical infrastructure computer intrusions while under assignment in multiple countries. Aken was appointed to the first class of the bureau's Cyber Action Team, being deployed twice to respond to computer intrusions.
He held a variety of leadership positions at VeriSign, Manugistics and General Electric. Earlier in his career, Aken worked as a research and development engineer at Scientific Forming Technologies Corp.
Aken earned a bachelor's degree in mechanical engineering from Ohio State University.
ABOUT POTOMAC OFFICERS CLUB
The Potomac Officers Club is owned and operated by Executive Mosaic. Since 2002, Executive Mosaic has been a leader in media and exclusive senior executive networking programs primarily targeted to the U.S. federal government contracting (GovCon) marketplace. In addition to connecting executives of consequence into a fabric of like minded communities, the company's growing cross-media platform serves as a leading source of news about the people, policies, trends and events shaping the nation's GovCon sector.