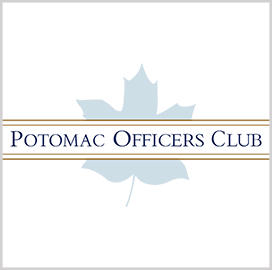 Federal health care
Four GovCon Executives in Federal Health Care
The coronavirus pandemic forced the federal government to spend unprecedented amounts on public health. Policymakers may need to make difficult decisions to get back to a more sustainable fiscal path.
Fortunately, the solution may not necessarily be to rein in spending on major programs like Medicaid, which is expected to see higher enrolments as the proportion of elders increases.
The Government Accountability Office said that Medicare and Medicaid could help mitigate budget shortfalls by improving how they use funds, such as by requiring prior authorization to reduce improper payments.
The Potomac Officers Club—a division of Executive Mosaic—features four executives helping the government deliver better health care.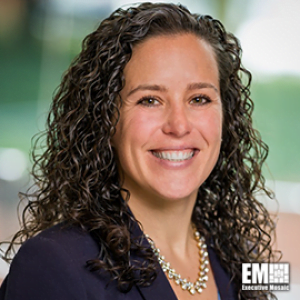 Jordan Parsons is a vice president and the account executive of ICF International's Food and Drug Administration and National Institutes of Health accounts.
Parsons leads efforts to deliver domain expertise and digital modernization capabilities that support the NIH and the FDA. She also ensures that ICF can make a significant impact on her clients and build relationships with them to help advance their missions.
She has been with the company since April, according to her LinkedIn profile.
Parsons was the director of public health at Logistics Management Institute before joining ICF. She also held various leadership positions at the management and technology consulting company Suntiva before it was acquired by LMI.
The industry veteran was a business financial manager at Booz Allen Hamilton, a role where she supported the Defense Advanced Research Projects Agency.
Parsons started her career in 2007 as a program planning and control analyst at Lockheed Martin's rotor-wing business Sikorsky.
The ICF executive holds a master's degree in organizational leadership from Quinnipiac University and a bachelor's degree in communication from Bryant University. She also received a scrum master certificate from the Scrum Alliance and a project management professional certificate from the Project Management Institute.
ICF International offers analytics, cybersecurity, digital transformation, IT modernization and research services to clients in the energy, aviation, education, federal health and health care sectors. The company is based in Fairfax, Virginia, and has offices within and outside the U.S.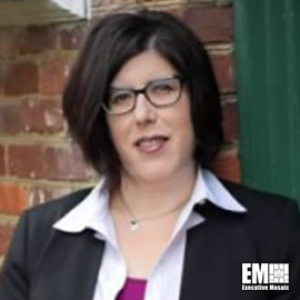 Jennifer Kirkhoff has served as vice president and capture leader for federal health at ICF since April 2021. Kirkhoff brought to the company decades of experience in business development and capture management. Prior to joining ICF, she spent six years at Philips Healthcare where she worked as a senior solution and capture manager for health systems solutions. In the said role, she led the captures for the $100 million tele-critical care award from the Department of Veterans Affairs and the COVID-19 National Telecritical Care Network award from the U.S. Army Telemedicine & Advanced Technology Research Center in 2020, according to her LinkedIn profile.
From June 2004 to May 2014, Kirkhoff served Deloitte as senior capture manager in charge of developing and implementing strategies to secure large management consulting and technology contracts. During her 10-year career at the company, she helped Deloitte win five contract vehicles and dozens of task orders from the Department of Homeland Security valued at $700 million.
Kirkhoff came to Deloitte after a year with American Management Systems where she led pursuit activities for seven competitive master service agreements and contract vehicles and managed consulting engagement for the U.S. Navy.
The executive also worked as senior vice president of capture management at Miracle Systems, as business consulting manager at Arthur Andersen, and as project manager at Westat.
Kirkhoff holds a bachelor's degree in marketing and economics from Temple University and a master's degree in organizational behavior from the George Washington University School of Business.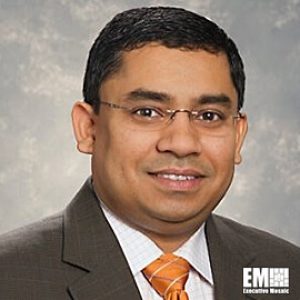 Zaki Saleh is the senior vice president of the health and civilian market at LMI, handling profit and loss management, business growth, project delivery and execution, customer satisfaction and business development. Saleh, who joined LMI earlier in August, is a 20-year veteran of the federal consulting industry, according to his LinkedIn and company profiles.
Before taking on his current position, Saleh worked for Peraton, serving as vice president and general manager of the global health business unit. He joined the company following its $3.4 billion purchase of Northrop Grumman's information technology and mission support service businesses, his previous employer.
He spent over 10 years at Northrop Grumman, where his responsibilities entailed management of business development and capture for the company's defense, federal civilian and health sector customers. At the beginning of his tenure at the company, Saleh worked as director of business development, leading a team focused on federal health agency customers such as the Centers for Medicare and Medicaid Services and the Department of Veterans Affairs, as well as those in state, local, commercial and international markets.
Earlier in his career, he held leadership roles at ACS, CGI and Huntington National Bank.
Saleh holds a bachelor's degree in economics and business from Wittenberg University.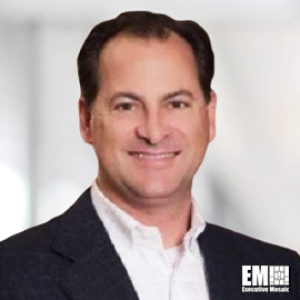 Chris Stansbury is a partner and growth leader of the health care segment at Guidehouse, a consulting firm that services public and private sector customers. Stansbury oversees the identification and capture of strategic sales and growth opportunities across public sector health markets and international bodies such as NATO. He focuses on growing major existing projects and cultivating new accounts, strategic partnerships, acquisition targets and other high-value growth opportunities. The senior executive is also in charge of managing and fielding the public sector sales team, according to his LinkedIn and company profiles.
Stansbury served as managing director and U.S. sales leader for over 17 years before his current role at Guidehouse, formerly the public sector segment of PricewaterhouseCoopers until its acquisition by Veritas in 2018. In addition to capturing new business, he oversaw sales employee training activities across the company and its client-service partners.
The senior executive held similar positions at BearingPoint and KPMG and previously worked in sales roles at SAP, I-Net and W.J. Schafer Associates. His first job was as an epidemiologist and public health adviser at the Centers for Disease Control and Prevention.
Stansbury took up executive leadership programs in education and business at the University of Pennsylvania's Wharton School of Business. He holds a master's degree in public administration and a bachelor's degree in political science from Texas Tech University.
ABOUT POTOMAC OFFICERS CLUB
The Potomac Officers Club is owned and operated by Executive Mosaic. Since 2002, Executive Mosaic has been a leader in media and exclusive senior executive networking programs primarily targeted to the U.S. federal government contracting (GovCon) marketplace. In addition to connecting executives of consequence into a fabric of like minded communities, the company's growing cross-media platform serves as a leading source of news about the people, policies, trends and events shaping the nation's GovCon sector.
Category: Executive Profiles
Tags: Chris Stansbury Executive Profiles GAO govcon government contracting Jordan Parsons Zaki Saleh