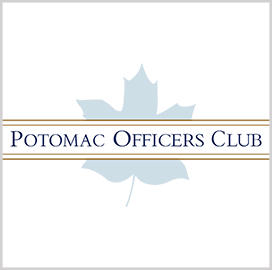 Financial planning
Five GovCon Executives in Financial Planning and Analysis Roles
Financial planning and analysis professionals are responsible for crucial tasks such as budgeting and forecasting that help C-suite executives make major corporate decisions.
In tandem with the chief financial officer, FP&A executives are responsible for managing a company's cash flow, a role needed for a company to grow and remain consistently profitable, according to Corporate Finance Institute.
The Potomac Officers Club—a division of Executive Mosaic—features five FP&A executives in the government contracting sector.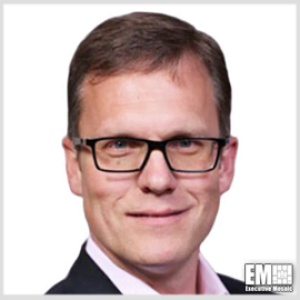 Steve Hamric is the chief financial officer at enterprise IT solutions provider Cognosante. He has been holding the position since April 2021.
A Potomac Officers Club member, Hamric has over two decades of experience in the finance sector and specializes in financial leadership, merger and acquisition, legal and contract negotiation and business management. He acts as a financial and strategic adviser to Cognosante's executive team and to Michele Kang, president and CEO of the company.
He also supports the company's efforts to grow in the IT-business process outsourcing sector and ensures that Cognosante is able to support the public sector.
Before assuming his current position, he was the CFO of Leidos company 1901 Group, Cognosante said.
At 1901 Group, he developed and executed the company's financial growth strategy and led the organization through a successful acquisition.
Hamric also served in various leadership roles throughout the years, including as CFO of TeraThink Corp., senior vice president and CFO at IT services provider iGov and CFO at HUBZone-certified company Athena Technologies.
The industry veteran holds a master's degree in finance from Virginia Tech and a bachelor's degree in finance and accounting from Radford University.
Cognosante offers enterprise IT, consumer engagement, public health surveillance and data science services and products. It is headquartered in Falls Church, Virginia.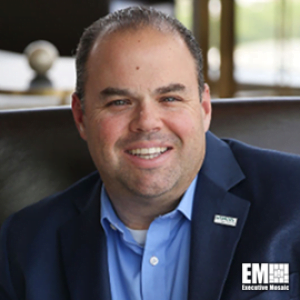 John Ustica is the senior vice president and chief financial officer of Siemens Government Technologies, working out of Washington, D.C. He is referred to as a "numbers guy" who has a proven track record for increasing sales and productivity while maximizing efficiencies, according to his LinkedIn profile.
Ustica joined the Siemens group as an advanced engineering administrator in 2001, taking on responsibilities of increasing importance over the years. Since joining the technology company, he has led a significant number of initiatives in support of corporate and project finance, strategic acquisition, financial workstream delegation, forecasting, reporting, planning and internal audits, his profile further reveals.
In 2018, Ustica was appointed to his current position as CFO of the conglomerate's separate but affiliated arm, which is specifically focused on the U.S. government market. He made the transition after over 17 years in Siemens' power generation and industrial manufacturing sector businesses.
Before making the move to Siemens' government business, he was the general manager for generator products at Siemens Energy Facility in Charlotte, North Carolina. In that role, he led several strategic product initiatives for the global generator manufacturing network.
Presently, Ustica also serves as a member of the board of advisers at Tri Tool Technologies, a manufacturer of machinery based in Rancho Cordova, California. This has been his only other professional affiliation outside of Siemens.
Ustica earned his bachelor's degree in finance from the University of Central Florida. He later earned his Master of Business Administration degree from Rollins College.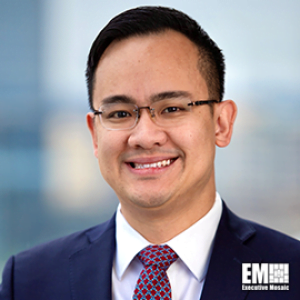 Wilson Wang is a senior vice president, chief financial officer and treasurer at nonprofit organization Mitre Corp. He has been holding this leadership role since October and has been with the organization since 2009.
Wang works to ensure Mitre's positive financial health. He positions the company to deliver value and impact to sponsors and partners while making sure that Mitre maintains rigor in enterprise accounting, internal audit, contracts and pricing and financial planning and analysis.
The industry veteran was VP, chief financial officer and treasurer of Mitre before assuming his latest position, according to his LinkedIn profile.
The other leadership roles that Wang has held at the nonprofit organization are head of enterprise transformation, director and assistant treasurer, finance director and principal and manager of corporate financial planning and analysis.
Before joining Mitre, he was a finance manager for corporate FP&A at DXC Technology and was a consultant at management consulting company BearingPoint.
He started his professional career in 2003 as an accountant at aerospace company Lockheed Martin.
He holds a Master of Business Administration degree from the Massachusetts Institute of Technology Sloan School of Management.
Mitre offers systems engineering, acquisition support, advanced technologies and research services to government clients. It is headquartered in McLean, Virginia, and has multiple offices within and outside the U.S.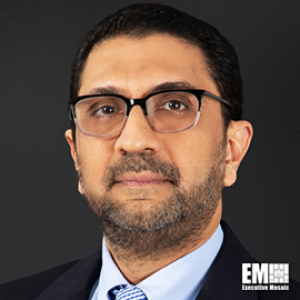 Prabu Natarajan serves as executive vice president and chief financial officer at Science Applications International Corporation, a provider of government services and information technology support.
He is responsible for financial planning and analysis and other financial activities such as accounting, reporting, treasury, tax and investor relations, SAIC said.
Natarajan has an extensive background in strategic planning, long-range financial operations planning, finance and accounting, mergers and acquisitions and management of financial organizations, according to the company.
Before he took on the role of CFO, Natarajan served as VP of financial planning and mergers and acquisitions at Northrop Grumman, where he was part of the CFO council.
At Northrop, he was responsible for developing long-term strategic and annual operating plans, the company's pension and real estate and facilities and portfolio and other financial matters.
He was also VP of business management and CFO of Northrop's information systems sector. Natarajan was responsible for business management tasks such as finance, accounting, contracts and pricing.
From 2011 to 2014, he served as corporate VP and treasurer at Northrop, according to his LinkedIn profile. Prior to joining Northrop, Natarajan held positions at PricewaterhouseCoopers and AES.
He earned a Bachelor of Laws degree from the University of Madras in India and a Master of Laws degree from Queen's University and Harvard Law School, according to SAIC.
Scott Pfost, a member of the Potomac Officers Club, serves as the chief financial officer and chief operating officer of Capgemini Government Solutions, an information technology services company.
Capgemini said that Pfost, as the CFO, is responsible for all financial operations of the U.S.-based unit. His duties include accounting, payroll, reporting and pricing, Capgemini said.
Founded in 2002, Capgemini Government Solutions operates out of McLean, Virginia, and offers enterprise and technology modernization solutions to U.S. government clients, including ones from the civilian, health, national security and defense sectors.
As COO, Pfost is in charge of driving business strategies for efficiency. He is also responsible for day-to-day tasks such as human resources, contracts, IT and quality and risk management.
Capgemini said that Pfost has more than 30 years of experience in finance and operations. Prior to joining the company in 2017, he served as vice president and federal group controller at CGI Federal, according to his LinkedIn profile.
From 2000 to 2005, he was the director of finance and accounting at Atlantic Research Corporation. He said he managed Aerojet's asset acquisition of ARC.
He previously served as ARC's director of finance for mergers and acquisitions and controller for its advanced materials division.
Pfost earned a bachelor's degree in business administration and a Master of Business Administration degree from George Mason University.
ABOUT POTOMAC OFFICERS CLUB
The Potomac Officers Club is owned and operated by Executive Mosaic. Since 2002, Executive Mosaic has been a leader in media and exclusive senior executive networking programs primarily targeted to the U.S. federal government contracting (GovCon) marketplace. In addition to connecting executives of consequence into a fabric of like minded communities, the company's growing cross-media platform serves as a leading source of news about the people, policies, trends and events shaping the nation's GovCon sector.
Category: Executive Profiles
Tags: Corporate Finance Institute Executive Profiles FP&A govcon government contracting Scott Pfost Steve Hamric Wilson Wang