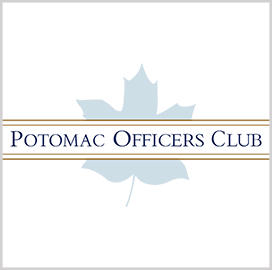 Military health and
veterans affairs
Five GovCon Executives in Military Health and Veterans Affairs
The Defense Health Agency recently said that it expects to hit a major milestone in its effort to modernize the military and veteran health system's method for storing medical records
Called MHS Genesis, the new electronic health record is slated to be rolled out to more than half of all military hospitals and clinics, according to the Military Health System website.
MHS Genesis is part of the federal government's larger effort to standardize, integrate and better manage medical records across the departments of Defense and Veterans Affairs.
The Potomac Officers Club—a division of Executive Mosaic—features five government contracting executives serving customers in the military health and veterans affairs sectors.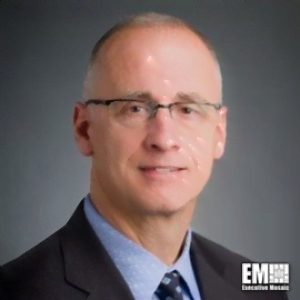 Mark Failor serves as senior program director of military and veteran health and digital transformation at Cognosante, a developer of health information technology.
Cognosante offers capabilities in enterprise IT, consumer engagement, public health surveillance, interoperability, clinical performance, data science and telehealth, according to its website.
Failor has experience leading large-scale digital transformation efforts, building experiments for customer confidence and developing enterprise-wide innovation programs, according to his LinkedIn profile.
Prior to joining Cognosante, Failor served as executive director of defense and national security and digital transformation at Infor. Infor is a provider of business cloud software solutions to various industries, including the health care and hospitality sectors.
Failor is credited with driving digital transformation at Infor's defense and national security units through software-as-a-service, infrastructure-as-a-service and platform-as-a-service technologies.
He previously served as Infor's go-to-market lead for discrete manufacturing. His duties covered the defense, aerospace, auto and high technology sectors.
From January 2017 to May 2019, Failor served as technical director of digital supply chain transformation at CACI International. He specifically supported the company's mission solutions and services business.
Failor is a combat veteran who has about 30 years of experience as a U.S. Naval Reserve Supply Corps captain. He delivered logistics support services to the Navy and its allies during his service.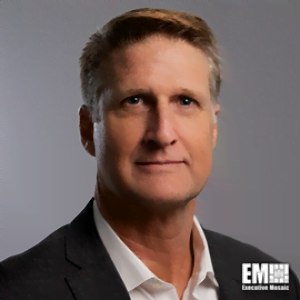 Kevin Seeley is the vice president of strategic programs on military health at General Dynamics Information Technology, working out of Fairfax, Virginia. He is a proactive and decisive health IT executive, seasoned chief information officer and corporate professional, according to his LinkedIn profile.
Seeley is further described as an innovator who appreciates creative ideas, especially those that challenge conventional thinking but can potentially deliver tangible results. His leadership style drives people working under him to seek and achieve organizational goals and their personal best, his biography said.
Seeley is new at GDIT, having only joined the company in November 2021. In his current role, he is responsible for driving vision, building strategy, leading and growing the company's military health information technology services. His job sees him focused on delivering meaningful and consistent customer experiences for patients, providers, veterans and their families.
Before joining GDIT, Seeley served as the deputy chief information officer at the Defense Health Agency. In that role, he led information operations for 220,000 health care workers worldwide.
Prior to re-entering civilian life, Seeley served with the Air Force for over 19 years. He served as chief technology officer during his last years in active military service.
Seeley earned his bachelor's degree in computer and information technology administration and management from Park University.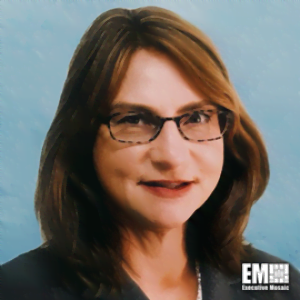 Kate Andrews is a vice president at Booz Allen Hamilton. She has been holding her current leadership role since 2019.
She is a physician and executive with experience in government and commercial health care planning and administration. Her expertise covers innovation, performance improvement and enterprise-wide program implementation.
As VP, Andrews advises government health care clients at the departments of Health and Human Services and Veterans Affairs. She also works with the Military Health System, according to her LinkedIn profile.
The Booz Allen executive was a vice president and national medical director of transformation at health care company Optum. In this leadership role, she worked with senior executives and clinicians to improve overall performance across the company.
Andrews started her career in 2004 as a medical officer at the Department of Veterans Affairs Maryland Health Care System. She served in various leadership roles within VA, ending her 13-year career at the department as the executive director of the Veterans Engineering Resource Center's Office of Strategic Integration.
The Booz Allen executive holds a master's degree in medical services management from Johns Hopkins University and a doctor of medicine degree from Virginia Commonwealth University School of Medicine.
Booz Allen Hamilton offers analytics, consulting, digital solutions and engineering services to government, defense, health, intelligence and commercial clients. It is headquartered in Washington, D.C., and has multiple offices across North America, Southeast Asia, Europe, the Middle East and North Africa.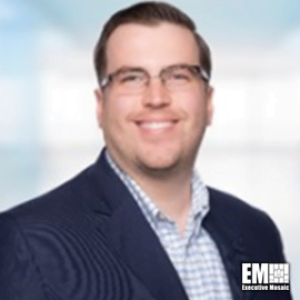 Daniel Thode is the managing director for defense and military health at Cerner Corp. He is also a Potomac Officers Club member.
As managing director, Thode oversees the company's relationships with and deliveries to the defense and military health community and plays a key role in the rollout of MHS GENESIS. He also serves as an adviser who integrates commercial best practices within the federal government.
Thode started his career with Cerner and has been with the company for nearly nine years. He started as an analyst before rising up the ranks, becoming an engagement executive before holding his current leadership position, according to his LinkedIn profile.
As engagement executive, the industry veteran served as the architect of the EHR Global Implementation Strategy for MHS GENESIS.
At Cerner, Thode also held the roles of consultant, engagement leader and senior engagement owner. As senior engagement owner, he acted as the lead project manager for the initial operating capability for MHS GENESIS as part of the Leidos Partnership for Defense Health.
Thode holds a Juris Doctor and a master's degree in business administration and management from the University of Missouri-Kansas City and a bachelor's degree in sociology from the University of Missouri-Columbia.
Cerner offers digital solutions for military, government and private medical organizations. It is the main proponent for the U.S. military's MHS GENESIS electronic health record system and is a member of the Leidos Partnership for Defense Health.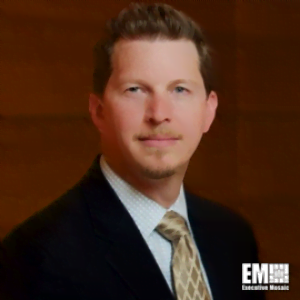 Chris Van Berkel is the managing director of Accenture and the company's military health account lead. Working out of Leesburg, Virginia, he leads the organization's efforts to improve the lives of active service members, reservists, veterans and their dependents, according to his LinkedIn profile.
Van Berkel joined the professional services company as an experienced hire in 1995 and spent the last 27 years supporting clients in federal, state and local governments. He has held vastly different roles, including leading enterprise architecture projects, providing large-scale systems integration and operations, and leading training programs across the company.
Van Berkel describes being Accenture's account lead for military health systems "a privilege." He is a certified delivery lead, solution architect, project management professional and SAFe Agilist, his biography further reveals.
In his current role, Van Berkel's responsibilities are diverse. Aside from being the program manager for the VA Enterprise Health Management Platform project, he is also the client account lead for the Financial Regulatory Portfolio. Additionally, he is the program manager, project manager and systems operations director for the IRS Health Coverage Tax Credit project.
Van Berkel has spent his entire professional career at Accenture. He earned his degree in international finance and marketing from the University of Miami, graduating Magna Cum Laude.
ABOUT POTOMAC OFFICERS CLUB
The Potomac Officers Club is owned and operated by Executive Mosaic. Since 2002, Executive Mosaic has been a leader in media and exclusive senior executive networking programs primarily targeted to the U.S. federal government contracting (GovCon) marketplace. In addition to connecting executives of consequence into a fabric of like minded communities, the company's growing cross-media platform serves as a leading source of news about the people, policies, trends and events shaping the nation's GovCon sector.
Category: Executive Profiles
Tags: Daniel Thode Executive Profiles govcon government contracting Kate Andrews Kevin Seeley Mark Failor