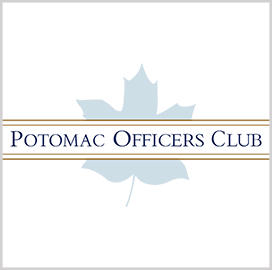 Management executives
Five GovCon Executives in Program and Project Management
Managing projects and programs is essential in a business as it allows for smoother operations, better budget management, improved team operations and ultimately, better results that can impact one's bottom line. Project and program management also ensures that companies and their clients have the same vision and allows them to work together to spot issues early on.
Organizations seek the services of companies that are dedicated to offering management support services to support their operations. Experts in program/project management work with their partners on various matters, such as strategy development, collaboration, business outcomes and future planning.
The Potomac Officers Club – a division of Executive Mosaic – presents five government contracting experts in program and project management.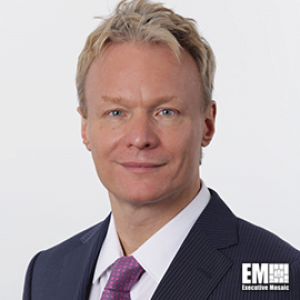 Craeg Strong is the chief technology officer at Ariel Partners, leading hands-on consulting services for clients as well as the development of the company's project management solution. Since 2013, he has been an active speaker at Agile-related events such as the 2022 Project Management Innovation Conference, according to his LinkedIn profile.
Strong, a member of the Potomac Officers Club, was an Agile coach and trainer at the Social Security Administration, where he was responsible for the creation and execution of an audit program covering large-scale federal Agile projects. He also headed educational activities and curriculum development on Agile software development, including lessons on the Scrum and Kanban management frameworks.
Before that, Strong was a senior consultant for the City of New York's Department of Homeless Services, responsible for providing Agile and DevOps training to personnel and contributing to the organization's technical architecture. He worked as a senior consultant for HBO, providing software development and data modeling services.
He was a technical lead for Electronic Consulting Services, where he applied Agile processes to a life-critical criminal justice project. Before that, Strong had stints as a consultant at Liquidnet and a performance analyst at Unisys.
From 2004 to 2009, he was a development manager and feature team leader at Science Applications International Corp. and the New York City government, overseeing a team tasked with building a time reporting and workforce management platform.
Earlier in his career, he served in the FBI, Aerotech Research and several other firms.
Strong has one year of study remaining on a degree in electric engineering and computer science from the Massachusetts Institute of Technology.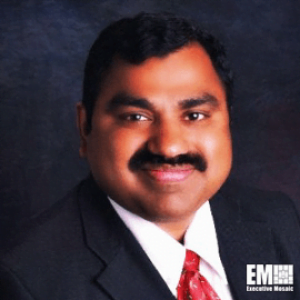 Venkat Subramanian is the founder and managing principal of Angarai Cares CBO, the social impact wing of management consulting and professional services firm Angarai International, which he established in 2003. As president and CEO of Angarai International, he has developed holistic organization change management solution models and an engagement management model and methodology, which are signature products of the company.
Subramanian, a Potomac Officers Club member, has over three decades of project and program management experience, including implementing enterprise-wide applications encompassing enterprise resource planning and asset management, according to his LinkedIn profile.
At one time Subramanian worked with PriceWaterhouseCoopers as a principal consultant and Deloitte & Touche and IBM partner CBSI as a senior consultant. At Deloitte, Subramanian was a senior consultant and a part of the company's Pittsburgh public sector practice. He also took the role of senior systems executive at NIIT Technologies and a programmer/analyst position at Santhome Communications Centre.
Subramanian is currently a member of the Maryland Consumer Council and Morgan State University's advisory board focused on Information Science & Systems.
The executive holds a bachelor's degree in mathematics and a master's degree in international business from the University of Georgia System and is certified in executive courses centered on negotiation and contract management at Harvard University. He has undertaken graduate studies in systems management and industrial psychology at Annamalai University in India.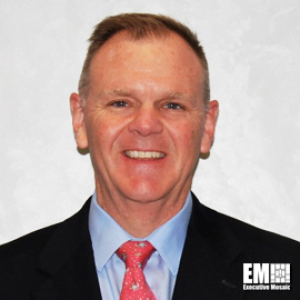 Kevin Darnell, a Potomac Officers Club member, is the president of the Washington, D.C.-based company Sayres & Associates.
Sayres & Associates supports investigations and analysis needed to support the Department of Defense's supply chain. It serves various organizations within the Department of the Navy and the Defense Counterintelligence and Security Agency.
When Darnell was appointed as the company's president, he was responsible for leading a team that managed the organization's transition from a small business to a large one. He also oversaw the execution of a strategic growth plan for the company.
Darnell has been Sayres' president since 2019, according to his LinkedIn profile.
He has handled various leadership positions at Sayres for over 15 years. Before taking on his current position, he was the senior vice president of Sayres' east coast operations, where he led all external contract execution and internal corporate operations for businesses on the east coast and gulf coasts.
He also oversaw the execution of all professional and engineering service contracts within the company's Navy portfolio as the VP of Navy programs. The other positions that Darnell has held at Sayres include program manager for a guided-missile destroyer shipbuilding contract and managing director of the company's Navy business unit.
The executive started working at the company in 2007 as a program manager for ship design, integration and test. He also worked at BAE Systems as the head of its Ship Engineering and Logistics Department from 1991 to 2007.
Darnell was an officer within the Military Sealift Command.
The Sayres executive holds a Master of Business Administration degree from Marymount University and a bachelor's degree in marine transportation from the U.S. Merchant Marine Academy.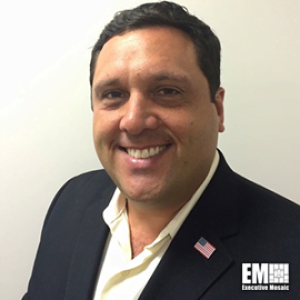 Antonio Moscatelli is the CEO and president of Associated Veterans, a certified service-disabled veteran-owned small business that offers program and project management, agile software development, and strategic planning and business transformation, among other services. As CEO of Associated Veterans, Moscatelli leads both business strategy and daily operations, focusing on building a high-value SDVOB serving the U.S. federal government market. Prior to joining Associated Veterans, he was the president and CEO of Curtis IT, which merged with his current company in 2017, according to his LinkedIn profile.
Moscatelli is also the vice president of the National Veteran Small Business Coalition, an association that develops relationships with federal agencies and large prime contractors to promote opportunities for veteran small businesses as prime and subcontractors. He was elected to the position during a board meeting in 2020.
The executive previously served as program manager at SRA International, Qbase and Total Network Solutions where he managed a proof of concept project sponsored by the Pacific Joint Information Technology Center.
Before moving to the private sector, Moscatelli was a medical planner, health information management head and health care administrator in the U.S. Navy. He was honorably discharged from military service in 2011.
The Associated Veterans CEO also served in the U.S. Air Force Reserve Officers' Training Corps, the Marine Corps and in joint assignments in Afghanistan alongside the U.S. Army, earning multiple service decorations.
Moscatelli studied business strategy and innovation at Capella University and earned a master's degree in health care management from Old Dominion University.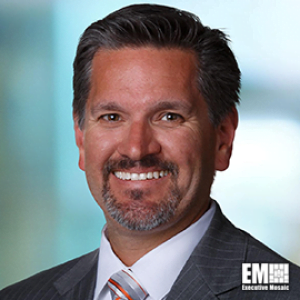 Robert Lech is the president and chief operating officer at The Bowen Group, a business management consultancy located in Stafford, Virginia. Its offerings include strategic planning, engagement and behavioral health and wellness services for veterans and the military.
He is also the president of Government Technical Services Corp., an information technology company that provides software design support. Lech, a member of the Potomac Officers Club, sits on the board of directors of GTSC Talent Solutions, which develops recruitment campaigns for small and medium-sized businesses, according to his LinkedIn profile.
From 2015 to 2022, he served as vice president for the defense market at LMI, heading logistics, digital information technology, analytics and management support services for the Department of Defense. Lech previously spent more than a year as an independent consultant.
Before that, he was VP of business development for civilian agencies at Citizant, an enterprise architecture provider. Lech was formerly a division director overseeing work with the General Services Administration, the Securities and Exchange Commission and the Departments of Justice and Housing and Urban Development.
He was chief technical officer and COO at Aqua Resource Group from 2003 to 2006. Prior to ARG, he served as VP of internet technology at CNP.
His earlier roles include consultancy positions at Science Applications International Corp. and Texas Instruments.
Lech earned a bachelor's degree in business administration specializing in computer information systems from California State Polytechnic University-Pomona.
ABOUT POTOMAC OFFICERS CLUB
The Potomac Officers Club is owned and operated by Executive Mosaic. Since 2002, Executive Mosaic has been a leader in media and exclusive senior executive networking programs primarily targeted to the U.S. federal government contracting (GovCon) marketplace. In addition to connecting executives of consequence into a fabric of like minded communities, the company's growing cross-media platform serves as a leading source of news about the people, policies, trends and events shaping the nation's GovCon sector.