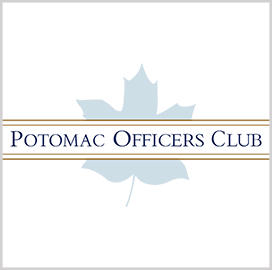 Intelligence program
Five GovCon Executives Specializing in Intelligence Programs
Intelligence plays a critical role in mitigating threats to U.S. national security. The nation's security community uses intelligence to discover potential opportunities, determine the outcomes of proposed policies, create profiles of foreign leaders and detect counterintelligence threats, according to the chief of the U.S. Intelligence Community.
An analysis of trends in human development, environmental factors, economics, technology and other trends has allowed the Intelligence Community to offer insights into possible scenarios as far off as 2040. While the National Intelligence Council's Global Trends report is not intended to give specific predictions, it gives policymakers and citizens insights into the most likely futures.
The Potomac Officers Club—a division of Executive Mosaic—features five government contracting executives supporting the government's intelligence efforts.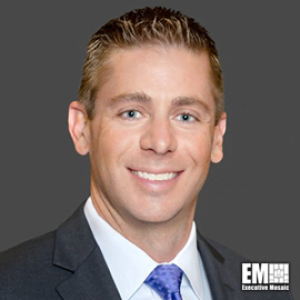 Jason Albanese is the senior vice president of strategy and business development at Leidos' Intelligence Group, working out of Fairfax County, Virginia. He is currently focused on ensuring that the company's customers have the right tools, technologies and tactics to keep pace with an ever-evolving threat landscape, according to his LinkedIn profile.
Albanese has been employed at Leidos for over five years. In his current role, he leads a team that uses a wide range of capabilities in digital modernization, data analytics, artificial intelligence and machine learning to support clients' missions of protecting people and critical assets against evolving threats around the world.
Early in his employment at Leidos, he was immediately put in charge of a worldwide business development and strategy team tasked with growing the company's $750 million professional technical services business. He said that he managed to deliver cost-effective solutions while placing people and mission success at the core.
Before joining his current employer, Albanese worked at Lockheed Martin for almost 16 years. He took on gradually ascending roles during this period, his last post being the director of strategy and business development. He is credited for helping bring about some $8 billion in annual orders and sales, his biography further reveals.
Albanese earned his degree in engineering, electrical and computer from Villanova University. He later earned his Master of Business Administration degree from the University of Maryland's Robert H. Smith School of Business. He also earned a master's degree in systems engineering from the University of Pennsylvania.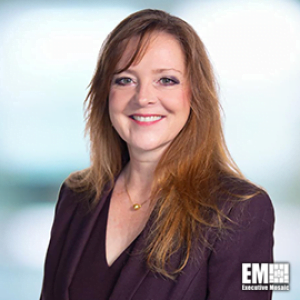 Marion Kennedy, a member of the Potomac Officers Club, serves as vice president for the intelligence market at LMI, a consultancy firm that offers expertise in analytics, digital services, logistics and management to the government.
Kennedy has served for more than 25 years in both government and private-sector roles supporting the Intelligence Community, LMI said.
Prior to joining LMI in September 2021, she served as the executive for federal growth at Torch .AI, LMI said in a press release.
Her work at Torch .AI was focused on growing the company's artificial intelligence and machine learning data orchestration for government users.
Kennedy was previously senior vice president of E3 Federal Solutions, where she is credited with establishing an intelligence division.
She spent 18 years working at Scitor, an Intelligence Community contractor that Science Applications International Corporation acquired in 2015.
While at Scitor, she directly helped senior Intelligence Community officials develop strategies, policies and structures. Her tenure at the company culminated in her role as sector vice president for national services.
Kennedy is a member of the advisory committee of the Intelligence and National Security Alliance, a nonprofit trader organization that promotes public-private partnerships in national security.
She earned a bachelor's degree in Russian studies from George Mason University and a master's degree in systems management from Capitol Technology University.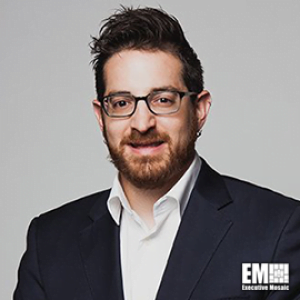 Adam Meyers is the senior vice president of intelligence at cybersecurity company CrowdStrike, working out of Washington, D.C. He directs a geographically dispersed team of cyber threat experts tracking criminal, state-sponsored, and nationalist cyber adversary groups across the globe and producing actionable intelligence to protect customers, according to CrowdStrike's website.
Meyers joined CrowdStrike in September 2011, taking on gradually ascending positions. In his current SVP role, he oversees the development and deployment of artificial intelligence, machine learning, reverse engineering, natural language processing and other technologies to detect and frustrate malicious cyber activities, his biography further reveals.
Before joining his current employer, Meyers served as the director of cybersecurity intelligence at CSRA's predecessor, SRA International. He provided subject matter expertise in Security Operations Center activities relating to reverse engineering and intelligence analysis during his almost 10 years with the company.
In 2000, Meyers served as the network manager for that year's Democratic National Convention. In that role, he was responsible for network architecture decisions and day-to-day network operations.
Meyers earned his twin degrees in political science and computer science from George Washington University. During his time at the university, he also worked as technical support, helping students and faculty with application, hardware and network issues.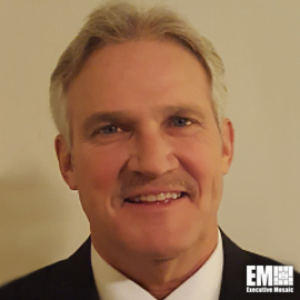 Steve Lyons serves as the vice president of intelligence programs at Oracle's national security group. Oracle offers cloud services to the U.S. defense and intelligence communities.
Lyons is involved in many aspects of Oracle's efforts to transition the Intelligence Community and the Department of Defense's missions to the cloud.
He offers executive leadership for applications used by the Intelligence Community, including Oracle Cloud Human Capital Management, Enterprise Resource Planning, Enterprise Performance Management and Customer Experience Cloud, according to his LinkedIn profile.
Lyons spent three decades in various federal government roles. Prior to joining Oracle in September 2016, he served as director of military intelligence program resources in the office of the undersecretary of defense for intelligence.
While in the said office, Lyons spent four years as a senior adviser for military intelligence programs and nearly 15 years as a senior financial analyst.
He was previously a member of the professional staff of the Senate Appropriations Committee's Subcommittee on Defense.
Earlier in his career, he served as a budget examiner in the Office of Management and Budget's National Security Division.
Lyons earned a bachelor's degree in finance from Virginia Tech and a master's degree in national resource strategy from National Defense University.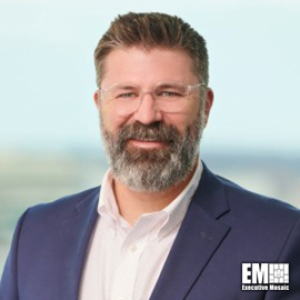 Justin Nall is the vice president of intelligence at NT Concepts, working out of Herndon, Virginia. He is a seasoned management professional who brings more than two decades of experience to his job, where he works collaboratively to create solutions that balance client needs with business and financial requirements, according to his LinkedIn profile.
Nall said that his primary focus is building, nurturing and maintaining strong, long-lasting relationships with clients "to produce real results that solve the most complex mission problems." His lengthy career has seen him direct portfolio management, contract and program execution, financial management, systems concepts and analysis, client requirements gathering, the system development life cycle, as well as business and proposal development.
Nall joined NT Concepts, a Washington, D.C.-based IT consulting and services firm, in July 2019. In his current role, he works to simplify highly technical ideas to guide candid discussions with clients and find the right solution for them.
Before joining his current employer, Nall was the chief operating officer at Virginia-based LT Consulting. In that role, he led all aspects of the organization's operational policies, objectives, initiatives and business development strategies.
Nall earned his bachelor's degree in information systems management from the University of Maryland in Baltimore County. He later earned his master's degree in engineering and technology management from George Washington University.
ABOUT POTOMAC OFFICERS CLUB
The Potomac Officers Club is owned and operated by Executive Mosaic. Since 2002, Executive Mosaic has been a leader in media and exclusive senior executive networking programs primarily targeted to the U.S. federal government contracting (GovCon) marketplace. In addition to connecting executives of consequence into a fabric of like minded communities, the company's growing cross-media platform serves as a leading source of news about the people, policies, trends and events shaping the nation's GovCon sector.
Category: Executive Profiles
Tags: Adam Meyers Executive Profiles govcon government contracting intelligence programs Jason Albanese Justin Nall Marion Kennedy Steve Lyons