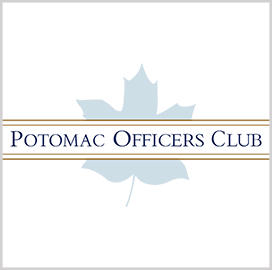 National security
experts
Five GovCon Experts in National Security Solutions
National security is an essential function for the U.S. government in that it covers a broad spectrum of protection, including homeland security, cybersecurity and citizen protection. To put it into context, the Biden administration submitted to Congress a proposed $813.3 billion budget for national defense for the fiscal year 2023.
The government works with companies that specialize in national security to ensure that the country has what it needs for defense. These companies help security agencies identify emerging threats, improve intelligence gathering and improve research and development.
Executives within these companies also work with stakeholders and clients to identify and secure critical requirements. They also help their business improve operations and secure new contracts.
The Potomac Officers Club – a division of Executive Mosaic – presents five government contracting experts in national security solutions.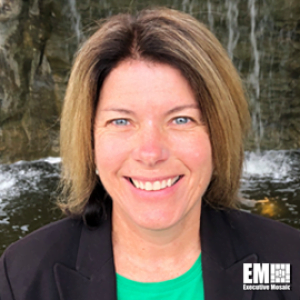 Fran Zenzen, a Potomac Officers Club member, is the vice president of business development for national security at nonprofit science and technology organization Battelle.
Zenzen is an expert in revitalizing business development activities and enhancing profitability. She is experienced in handling solutions used by the Department of Defense and intelligence agencies.
She has been with Battelle since September 2020, according to her LinkedIn profile.
In addition to her role as Battelle VP, Zenzen is the president and CEO of Phoenix-based Zen2Analytics, an organization that provides research and development models that support innovation. She is also a professor at Arizona State University's School of Computing, Informatics and Decision Systems Engineering.
Before joining Battelle, Zenzen was the senior capture director at BAE Systems from 2019 to 2020. In this role, she identified, developed and secured new business opportunities in the areas of cyber, mission planning and intelligence, surveillance and reconnaissance.
Her other earlier employers include Leidos, General Dynamics and IBM.
Zenzen holds a doctorate degree in industrial engineering and a master's degree in business management from Arizona State University, a master's degree in electrical engineering from Syracuse University and a bachelor's degree in electrical engineering from Lehigh University.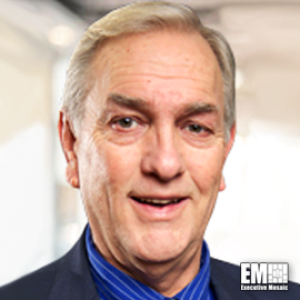 Albert Stewart is the senior vice president of business development at Xator, a national security solutions provider located in Reston, Virginia. He was previously director of business development at CACI International, where he worked with customers in the intelligence community.
Before that, he also led the pursuit of new IC clients at Science Applications International Corp. as director of capture management and at Raytheon as capture executive. While at the latter, Stewart oversaw the response to a $100 million sale bid from Saudi Arabia, according to his LinkedIn profile.
From 2004 to 2015, he served in a variety of leadership roles at Northrop Grumman Information Systems. Stewart was most recently its division director of capture for intelligence systems covering the command, control, communications, computers, intelligence, surveillance and reconnaissance market.
Before joining Northrop, he spent 22 years at Lockheed Martin in roles of increasing seniority. Most recently, he served as senior business development manager for strategic analysis. Before that, he was a staff business development manager and a staff engineer.
Stewart, a Potomac Officers Club member, took up executive leadership at the University of Virginia Darden School of Business, strategic marketing at the University of Chicago and international contract management at the George Washington University School of Business. He also studied computer systems technology at the Electronic Computer Programming Institute.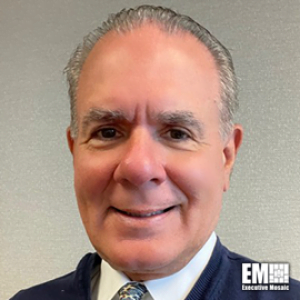 Bruce Phillips, a Potomac Officers Club member, joined Systems Planning and Analysis in September, taking the role of vice president for emerging markets growth, with an initial focus on the intelligence, Department of Homeland Security and Air Force markets. He is also responsible for strategy, capture and acquisitions. The executive has over three decades of experience in multiple profit and loss and business development roles in the defense contracting industry.
Prior to SPA, Phillips was the vice president of space and transportation at Science Applications International Corp., according to his LinkedIn profile. He spent nearly four years at SAIC where he was in charge of civil space and transportation strategy and business development and partnerships on space, defense, intelligence and civil agency systems.
When he was appointed to his new role at SPA, the company's president and CEO, William Vantine, expressed confidence that Phillips' knowledge of multiple markets would help SPA improve its capability to deliver analytical services to its customers.
Before joining SAIC, Phillips held executive roles at Engility. His final position at the company was that of vice president of enterprise solutions, responsible for leading a high-performance computing business line.
Phillips also used to work for TASC, which was later acquired by Engility.
Phillips holds a bachelor's degree in systems and control engineering from Case Western Reserve University and a Master of Business Administration degree from the George Washington University School of Business.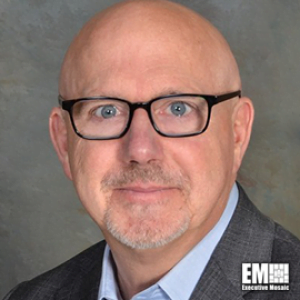 Jim Riley is serving as area sales manager for the national security group at GitLab. He joined the company in October 2017, bringing over two decades of leadership experience developing business-to-business sales organizations that target Fortune 500, small and medium-sized business and government accounts and shaping go-to-market strategies for new and existing solutions.
Riley, a Potomac Officers Club member, moved to GitLab after one year at hybrid IT monitoring and analytics software provider Zenoss where he was appointed as global account director, according to his LinkedIn profile.
Prior to Zenoss, Riley served at Blueprint Software Systems as managing director focused on the public sector. In the said role, he was responsible for the development and execution of Blueprint Software's go-to-market strategies and plans for the federal, state and local, and higher education sectors.
From April 2013 to October 2015, Riley was a sales manager at Kronos where he also formed and implemented go-to-market strategies and plans for the company's financial services business. Kronos merged with Ultimate Software in 2020 and formed a new entity, Ultimate Kronos Group.
Riley also held executive roles at various other companies, including Ravenflow, Pegasystems, Micro Focus, Secure Software and mValent. His 20-year experience also included time spent as IBM's software business executive.
He holds a bachelor's degree in business administration from William & Mary.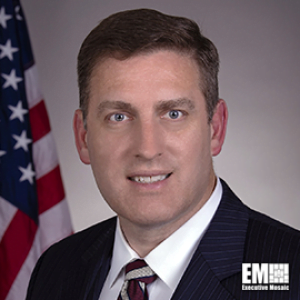 Shane Shaneman is the strategic director of national security and defense at Carnegie Mellon University, where he heads collaboration and joint research with the Department of Defense and the intelligence community. He is the first person to take on the role, previously serving as director of strategic government research and engagements.
Currently, Shaneman is also a senior fellow for artificial intelligence at the National Defense Industrial Association, an educational nonprofit located in Arlington, Virginia, according to his LinkedIn profile.
A Potomac Officers Club member, Shaneman spoke with National Defense Magazine in 2020 about his goals at NDIA and his perspective on AI development and applications.
Before joining CMU, he was director of sales and marketing at Assured Information Security. He previously worked on strategic sales and business development for four years at General Dynamics C4 Systems.
From 2004 to 2009, Stewart was part of CSC as director of strategic programs and marketing. Earlier, he handled federal sales and home fiber offerings at Corning.
He actively served in various U.S. Air Force organizations, including as a program manager at the Air Force Research Laboratory.
Stewart attended North Carolina State University for his undergraduate studies and attended Troy University for his postgraduate studies.
ABOUT POTOMAC OFFICERS CLUB
The Potomac Officers Club is owned and operated by Executive Mosaic. Since 2002, Executive Mosaic has been a leader in media and exclusive senior executive networking programs primarily targeted to the U.S. federal government contracting (GovCon) marketplace. In addition to connecting executives of consequence into a fabric of like minded communities, the company's growing cross-media platform serves as a leading source of news about the people, policies, trends and events shaping the nation's GovCon sector.