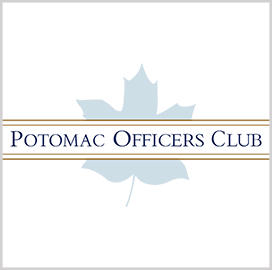 Business growth
executives
Five GovCon Experts in Profit and Loss Management
Profit and loss management is a practice that allows companies to determine if current offerings or contract work is beneficial for overall growth. It can also be used to help executives decide how their business will move forward.
The Potomac Officers Club – a division of Executive Mosaic – features five profit and loss management leaders in the government contracting sector.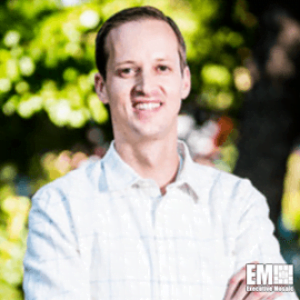 Scott Rosebush serves as the senior program director at Cubic Mission & Performance Solutions. Rosebush joined Cubic in June 2019 after a 12-year career at Northrop Grumman where he held the position of advanced communications and signals intelligence director responsible for leading a portfolio of research and development programs.
Prior to the said position, the executive worked at SAIC as a systems security engineer focused on information assurance and cybersecurity. He also held the same position at TASC from May 2004 to March 2006, according to his LinkedIn profile.
Rosebush holds a bachelor's degree in engineering from the Virginia Tech College of Engineering and a master's degree in computer science from Colorado Technical University.
In an Executive Spotlight interview with the Potomac Officers Club, Rosebush expressed his interest in cybersecurity and said he joined "a DOD contractor helping to protect and add security to multi-domain networks for the U.S. Air Force."
He shared that his team at Cubic had the opportunity to work on high-capacity backbone solutions for the military branch. The HCB technologies feature the Halo software-defined antenna technology designed to enable a high-bandwidth ad hoc mesh network to provide warfighters with reliable and resilient connectivity for transmitting videos and data. According to Rosebush, his team was able to pass the preliminary and critical design review phases for HCB within a few months.
The executive also shared with POC his other notable career achievements. At Northrop, Rosebush's team developed a payload prototype that allowed 4th generation aircraft to access data from 5th generation platforms. The technology was demonstrated at various military exercises and test results showed that the payload is capable of supporting operations during potential future conflicts. Rosebush also led a group that worked with the Australian Defence Force to build a prototype solution for an airborne communications gateway.
Sanjay Parthasarathy is the vice president of strategy and business development at Leidos' defense business. His responsibilities include forming and implementing strategies and leading front-end business development and marketing engine operations to establish an efficient and balanced opportunity pipeline.
Prior to the said role, Parthasarathy worked as Leidos Defense's vice president of business development. He joined the company in 2019 after spending one year at LMI as senior vice president, chief information security officer and its first chief technology officer, according to his LinkedIn profile. At LMI, he helped the company deliver digital modernization, logistics and health care transformation to federal government customers.
Parthasarathy brings to Leidos more than 25 years of experience in business development and corporate strategy. He previously served as senior vice president of strategy at Cobham Advanced Electronic Solutions where he led the development and implementation of strategy for three business units designing and manufacturing electronics used in satellites, computed tomography medical scanners, missiles, radars and avionics.
Parthasarathy also held the corporate strategy director role at Harris Corporation with a focus on unmanned systems and geospatial intelligence and the strategy and finance director position at Raytheon where he directed finance operations and analytics for its business development team and helped cross-sell products across defense and commercial market segments.
The executive's experience also includes serving Honeywell for 13 years in various roles focused on avionics, air traffic management solutions and industrial wireless automation.
Parthasarathy holds a bachelor's degree in mechanical engineering from the University of Mumbai and master's degrees in nuclear engineering and general management from Texas A&M University and the University of Minnesota's Carlson School of Management, respectively.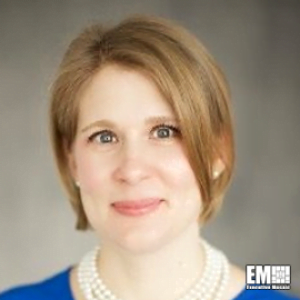 Julie Anderson, a Potomac Officers Club member, is a partner at IBM Consulting who oversees profit and loss management for the company's Department of Commerce portfolio.
Anderson is experienced in creating strategic goals and driving performance. She also helps government agencies, private companies and nonprofit organizations execute transformation efforts and improve business functions.
The industry veteran is also the co-founder of The Essential Pencil, a company that teaches professionals how to improve their writing.
She has been with IBM Consulting since September 2020, according to her LinkedIn profile.
Anderson was a principal at business management consultancy AG Strategy Group before assuming her current leadership role. At AG Strategy, she provided advisory services to the heads of companies, government agencies and nonprofits.
Other leadership roles that she has held in the private sector are chief operating officer of Civitas Group and associate partner at IBM.
Anderson also held leadership positions within the federal government. She was the acting assistant secretary and deputy assistant secretary at the Department of Veterans Affairs from 2009 to 2010 and was a legislative aide for Sen. Bob Kerry from 1998 to 1999.
She started her career in 1997 as a policy analyst at the Department of Transportation.
Anderson holds a master's degree in business from Duke University and a bachelor's degree in political science from Nebraska Wesleyan University.
IBM Consulting offers analytics, artificial intelligence, cloud, cybersecurity and IT services.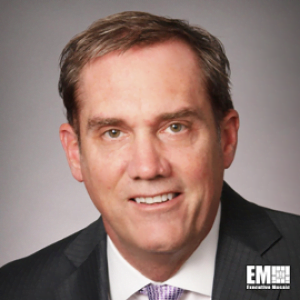 Sean Pender is the vice president of CACI International's Spectrum Superiority Systems division. The Spectrum Superiority Systems division provides electronic warfare and wireless hardware solutions to the Department of Defense and Intelligence Community clients.
Pender oversees profit and loss activities and daily operations across three legacy acquisitions. He also leads all aspects of the division, including growth, strategy and finance.
He has been with CACI since May, according to his LinkedIn profile.
Pender was the president of consulting firm MCR before assuming his current leadership role. At MCR, he led P&L and daily operational responsibilities for the Pentagon and other federal civilian clients.
He also held P&L-related leadership positions at Alion Science and Technology, which was acquired by Huntington Ingalls Industries in 2021, and DRS Technologies, which is now Leonardo DRS.
Before entering the private industry, Pender was a program manager at the DOD from 2000 to 2001. He was a program manager at the Naval Air Warfare Center Aircraft Division from 1984 to 2000.
The CACI executive holds a bachelor's degree in electronics and computer engineering from George Mason University.
CACI offers C4ISR, cyber, digital solution, engineering and enterprise IT products and services to clients in the defense and federal government sectors. It is headquartered in Reston, Virginia, and has offices across the U.S., the U.K. and India.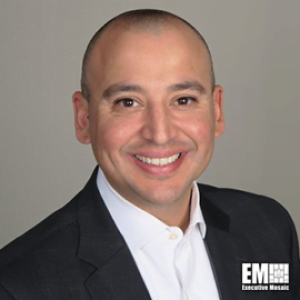 Francisco Hernandez has been serving Capgemini as principal for over five years. He has been tasked with overseeing market development and delivery across a portfolio of services for Capgemini Government Solutions' finance and regulatory market. The services include digital transformation, Salesforce application development and platform administration and IT project management.
Hernandez is also responsible for CGS FinReg market profit and loss and technical and management consultant delivery teams management. He joined Capgemini in January 2017 after serving Booz Allen Hamilton for more than four years, according to his LinkedIn profile.
At Booz Allen, Hernandez held the lead associate position focused on federal finance and treasury organizations. His responsibilities included leading a cross-functional delivery team in support of a client agency's continuity of operations program and overseeing a group in charge of designing, developing and managing the content of multiple SharePoint solutions for a government customer. He also became the innovation ambassador of the company's Innovation Ambassadors Program, an initiative that aims to inform groups of staff within Booz Allen's markets about the company's portfolio of cutting-edge skill sets and behaviors to improve existing client work and drive new business.
Prior to Booz Allen, Hernandez worked at Celerity as a consultant, supporting client business process analysis needs, and at Proudfoot Consulting, where he served as a people solutions consultant for process improvement projects in North American and Latin American countries.
His experience also includes nearly four years working at Bank of America as vice president, banking center manager and performance improvement consultant.
Hernandez holds a bachelor's degree in business management from George Mason University and a master's degree in international business from the University of San Francisco.
ABOUT POTOMAC OFFICERS CLUB
The Potomac Officers Club is owned and operated by Executive Mosaic. Since 2002, Executive Mosaic has been a leader in media and exclusive senior executive networking programs primarily targeted to the U.S. federal government contracting (GovCon) marketplace. In addition to connecting executives of consequence into a fabric of like minded communities, the company's growing cross-media platform serves as a leading source of news about the people, policies, trends and events shaping the nation's GovCon sector.
Category: Executive Profiles
Tags: Executive Profiles government contracting Leidos Profit and Loss Management