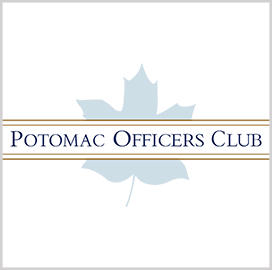 Federal sales business
Five GovCon Experts in Public Sector Sales
Selling goods and services to the government sector is similar to doing business with the private sector, albeit with some additional processes. Companies need to prove that their products and services can meet mission requirements and improve operations.
Public sector sales managers direct team operations, develop techniques for selling goods and services efficiently, conduct a review of market trends and data analysis and ensure that projects adhere to limitations and requirements. It is their job to ensure that their companies will be able to offer goods or services that meet public demands and interests.
The Potomac Officers Club – a division of Executive Mosaic – presents five government contracting leaders in public sector sales.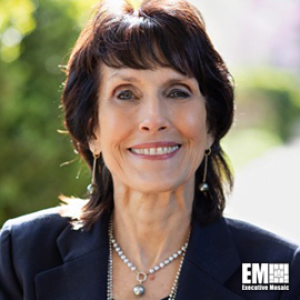 Susan Shapero serves as the U.S. public sector vice president at Hewlett Packard Enterprise. In the said role, she is in charge of all business aspects, including sales, marketing, customer experience, services, government relations and integration of new acquisitions.
Shapero was part of the original Hewlett-Packard company, joining up in 2001 as a sales manager. When Hewlett-Packard split in 2015, Shapero moved over to HPE, one of the two entities to emerge, and has been with the organization since.
Before becoming HPE's public sector VP, she was senior director of the company's advanced programs group, leading a team that supported the U.S. Intelligence Community, according to her LinkedIn profile.
In an interview with CRN in 2021, Shapero said that due to cost and security concerns regarding cloud services, public sector customers are now eyeing hybrid solutions that provide "a cloud-like experience" while allowing users to "stay within their guns, guards and gates." One such solution is HPE's GreenLake pay-per-use on-premises cloud platform.
"With our public sector customers who have very formal acquisition processes, solutions like GreenLake really help enable their transformation and allow them to refresh their infrastructure in a much easier procurement fashion," Shapero told CRN.
The executive has more than 20 years of experience in public sector sales.
Shapero holds a bachelor's degree in education from the University of Pennsylvania.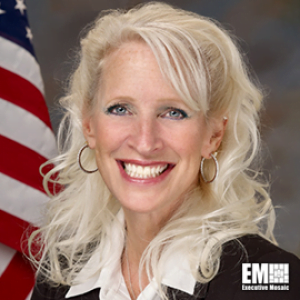 Laurie Cook is the vice president of public sector at Yext, where she manages the company's business services for the U.S. federal, state and local governments. Cook, the first person to serve in the role, is responsible for assembling Yext's public sector sales unit. Before joining Yext, she was chief growth officer at The Ambit Group, leading its business development and partner organization and proposal teams, according to her LinkedIn profile.
Cook previously served as the VP of public sector sales and alliances at Blue Prism, where she led a team that conducted business in the robotic process automation market. Prior to that, she was part of SAS Institute as a senior executive for the federal civilian market, serving clients such as the Department of Commerce. At LexisNexis, Cook became manager of federal civilian sales after starting out as a strategic sales executive.
For almost eight years, she was a global account manager at Qwest Communications, where she sold data solutions, including ultra-long haul, voice-over-internet protocol and hosting services to Fortune 200 companies. Earlier in her career, Cook held sales manager positions at IP Axess and Lexmark.
She is an alumnus of the University of Maryland, where she earned a double major in English and philosophy.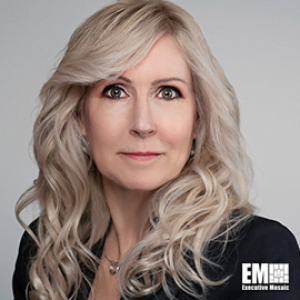 Kathleen Robinson is a general manager and sales director for Intel's business with federal system integrators and the defense industrial base. Robinson was appointed to the position in April following six years as the company's enterprise account manager for the Department of Veterans Affairs, Social Security Administration and Defense Health Agency.
Prior to joining Intel, Robinson was a federal account executive at Lenovo, handling the company's business with the departments of Commerce, Transportation, Labor, and Health and Human Services as well as the National Institutes of Health, Peace Corps, General Services Administration and SSA. She oversaw capture activities relating to the federal civilian sector, selling Lenovo's original equipment manufacturer offerings for federal information technology requirements, according to her LinkedIn profile.
She was previously the vice president of financial and enforcement solutions at Qbase, where she was responsible for devising solutions for detecting and preventing fraud, waste and abuse. Before that, Robinson worked for nearly 11 years at Apptis in a variety of leadership positions covering business development and sales and capture management for the Department of the Treasury and the Internal Revenue Service. Earlier in her career, she was an account manager supporting the Treasury Department at BTG.
Robinson obtained a bachelor's degree in engineering and information systems from Clarkson University.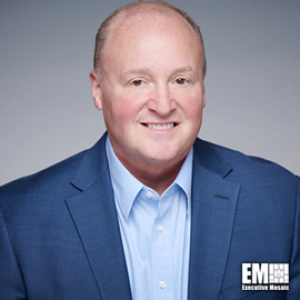 Chuck Cash is the vice president of federal sales at Spire Global and is a Potomac Officers Club member.
According to a press release, Cash oversees Spire's federal business growth strategy and expands the company's relationships with federal agency clients. He directly reports to Kamal Arafeh, senior vice president of sales.
He has been with Spire since February, according to his LinkedIn profile.
Before joining Spire, Cash was the chief revenue officer of software company Govini from 2020 to 2022. In this position, he sold enterprise software-as-a-service solutions to defense and civilian clients. From 2019 to 2020, he worked as Department of Defense sales vice president at Salesforce.
The other positions that Cash has held across the private industry include VP of DOD cloud and infrastructure sales at Oracle and senior director of federal, aerospace and defense software sales at digital transformation company PTC.
The industry veteran had served as a pilot at the U.S. Navy before joining the private industry.
Cash holds a master's degree in technical and organizational management from Johns Hopkins University and a bachelor's degree in systems engineering from the U.S. Naval Academy.
Spire Global offers data services to clients in the aviation, weather, maritime and Earth intelligence sectors. It is headquartered in San Francisco and has offices within and outside the U.S.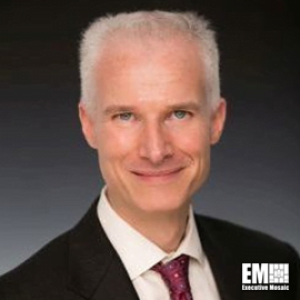 Scott Wilson is the director of U.S. federal sales at Arista Networks, a provider of software-driven cloud networking solutions for large data center storage and computing environments. His responsibilities include promoting the company's public and private cloud solutions and expanding its federal team to support the transformation of legacy networks into modern scalable and sustainable infrastructures. Wilson, a Potomac Officers Club member, joined Arista Networks in January 2019 after serving as senior director of Extreme Networks' federal business unit, according to his LinkedIn profile.
The business unit was created following the consolidation of Avaya, Brocade and Enterasys under the leadership of Extreme Networks. The executive previously served Brocade as federal sales director, as senior manager of the Department of the Navy and Air Force sales teams and as the official in charge of Navy program sales. Extreme Networks acquired Brocade's data center networking business in 2017, resulting in Wilson moving to the former's federal business unit.
Prior to Brocade, he supported federal program sales at Foundry Networks and InfoLibria. Brocade purchased Foundry Networks in 2008.
Wilson also joined Cabletron Systems where he became an Army program manager and regional sales manager. He spent nearly 10 years in the company, starting in October 1990.
The Arista Networks director studied from 1985 to 1990 at George Mason University.
ABOUT POTOMAC OFFICERS CLUB
The Potomac Officers Club is owned and operated by Executive Mosaic. Since 2002, Executive Mosaic has been a leader in media and exclusive senior executive networking programs primarily targeted to the U.S. federal government contracting (GovCon) marketplace. In addition to connecting executives of consequence into a fabric of like minded communities, the company's growing cross-media platform serves as a leading source of news about the people, policies, trends and events shaping the nation's GovCon sector.