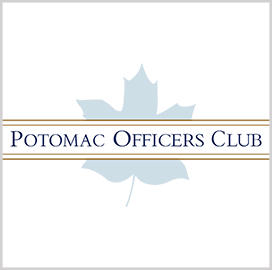 Business growth
Five GovCon Experts in Strategic Development
Strategy development is the process of identifying the best actions for resource allocation, business development and objectives achievement. Experts and executives in this space must be aware of how their business is doing, how they can improve performance, how to avoid obstacles and how to become successful in the long run.
Strategic development experts are able to come up with effective business development plans to secure growth and sustainability. They also work with other executives and teams to ensure that their organization can offer new products that would provide value to clients and drive the company's profits up.
The Potomac Officers Club – a division of Executive Mosaic – presents five government contracting experts in strategic development.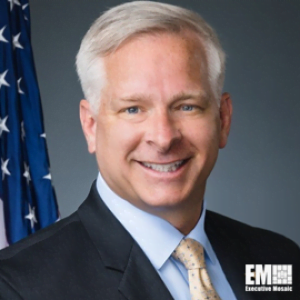 Doug Kumbalek is the chief strategy officer and executive vice president at System High Corp., where he oversees partnerships, business development and capture and provides mentorship. Kumbalek heads the execution of the company's long-range strategic plan and the development of solutions at its analytical research center.
Before joining System High in 2019, he held similar duties as the director of Cyberspace Solutions' cyber solutions division while also managing its portfolio. He had a brief stint as chief operating officer and senior vice president of BWM Outcomes, a cybersecurity firm based in Washington, D.C., according to his LinkedIn profile.
For almost 14 years, Kumbalek served at Leidos in senior leadership roles. As a vice president and division manager from 2015 to 2017, he handled a division of over 500 personnel that supported the company's mission-critical programs. Earlier in his time at Leidos, Kumbalek was a senior and deputy division manager responsible for portfolio management and business strategy, as well as for a 300-person team that directly supported the U.S. Marine Corps, Army, the Department of Veterans Affairs and other government agencies.
He worked in the Department of Defense's Joint Improvised Explosive Device Defeat Organization as a senior operations adviser, contributing to the integration of Attack the Network programs.
At the beginning of his career, Kumbalek served in a variety of roles while a member of the Marines, spending time as a marine naval aviator and AH-1W Cobra attack helicopter pilot and instructor.
Kumbalek earned a bachelor's degree from the University of Wisconsin-Platteville.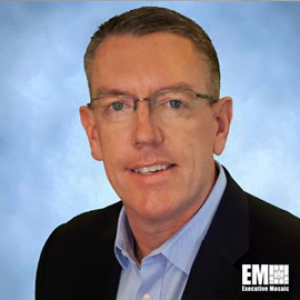 Brian O'Donnell has been serving as vice president of sales at Carahsoft Technology since the company's inception in 2004.
As a member of the executive management team, he is responsible for the strategic growth and development of partnerships with cybersecurity companies focused on the federal, state and local governments and education and health care markets. He also manages a customer- and reseller-facing sales and marketing team that works with vendor partners to support and grow their public sector business.
O'Donnell's sales management and government market expertise helped the company and its partners achieve record year-over-year growth, according to his LinkedIn profile.
Carahsoft serves as the largest government distributor for VMware, Adobe, Red Hat, FireEye, F5 Networks, Palo Alto Networks and McAfee, among other companies.
In a previous interview with ExecutiveBiz, O'Donnell shared some of the most effective methods he used to drive Carahsoft's growth. The strategies included assigning sales and marketing teams to support each cybersecurity vendor partner in line with the latter's go-to-market strategy, having technical teams focus on developing multivendor solutions and raising customer awareness of basic cybersecurity practices to reduce the risk of a cyberattack.
Prior to joining Carahsoft, O'Donnell served as director of sales at DLT Solutions, a value-added reseller focused on the public sector. In the said role, he was part of a team that launched several new strategic vendor partnerships that provided additional revenue streams for DLT.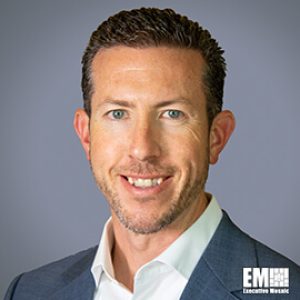 Dan Smith is the vice president of strategic initiatives at ManTech International and is a Potomac Officers Club member.
Smith oversees strategic positioning and growth and contributes to innovation and capabilities development. He is also responsible for the company's enterprise IT, cyber, mission support and advanced analytics capabilities in support of homeland security and federal civilian clients.
The executive handles the execution of strategic priorities, achievement of business outcomes and identification of necessary investments.
He has been serving as VP of strategic initiatives since January 2021, according to his LinkedIn profile.
Before becoming VP of strategic initiatives, Smith served as VP of the company's Homeland Security division from 2017 to 2021. In this position, he led and managed business outcomes for the Department of Homeland Security.
Smith started working at ManTech in 2015 as chief solutions architect for the company's cybersecurity solutions group.
The other positions that the industry veteran has held include VP of technology and director of federal professional services at Govplace and senior manager of solutions consulting and engineering at GTSI Corp. He started his professional career in 2000 as the manager of enterprise solutions at McBride & Associates.
Smith holds a bachelor's degree in cybersecurity, computer and information systems security from Purdue University Global.
ManTech offers full-spectrum cyber, secure mission and enterprise IT, advanced data analytics, software systems development and mission operations services to clients in the defense, intelligence and federal civilian sectors.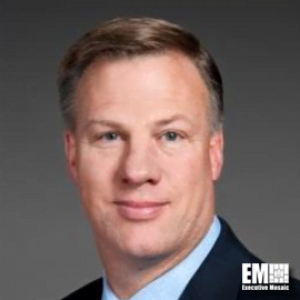 Brian Keller is a vice president and the Army strategic account executive at Leidos, leading U.S. Army and Special Operations Command strategic development and supporting business development, customer account management, capture and proposal development. Before joining Leidos in 2014, Keller was a senior vice president at Science Applications International Corp., doubling as a market executive for processing, exploitation and dissemination, according to his LinkedIn profile.
From 2008 to 2010, he served as the director of military services at the National Geospatial-Intelligence Agency, supervising an office tasked with supporting military operations in places such as Iraq and Afghanistan. While at NGA, he oversaw the deployment preparation of over 300 personnel, training synchronization for armed forces and GEOINT delivery to the Department of Defense's future warfare systems. Other duties included communication management with mission partners and the formation of NGA governance strategies.
Keller's term at NGA overlapped with the latter end of his three decades of service in the military, where he held a variety of leadership positions across the Army and combatant commands. His roles included heading the Senior Intelligence Office for Multinational Force-Iraq, U.S. European Command and Joint Special Operations Command. Keller served as deputy commanding general at the U.S. Army Intelligence Center in Fort Huachuca, Arizona, handling a $100 million budget allocation intended to prepare 6,900 soldiers over an eight-month period.
From 2000 to 2002, he was the commander of the 513th Military Intelligence Brigade, which saw deployment in Kuwait, Afghanistan and Colombia.
He earned master's degrees in strategic and military studies from the U.S. Army War College and the School of Advanced Military Studies, respectively. He graduated cum laude with a bachelor's degree in history from the University of Connecticut.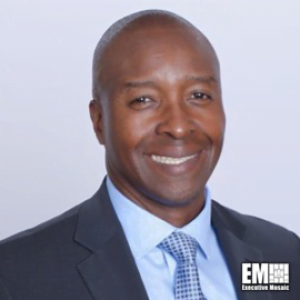 Bruce Crawford is the senior vice president for strategic development at Jacobs, a provider of solutions for intelligence, infrastructure, cybersecurity and space exploration, among other applications. His responsibilities include providing strategic leadership, vision and focus to support growth and continued development and deployment of innovative solutions across the client base within Jacobs' Critical Mission Solutions business. Crawford, a former U.S. Army chief information officer and retired lieutenant general, joined the company in November 2020, according to his LinkedIn profile.
Crawford has more than 34 years of executive management experience in national security, enterprise information technology and cybersecurity. As an Army CIO, he provided enterprise IT and cybersecurity policy advice to the Army secretary and chief of staff. He also held various operational and strategic leadership positions in major theaters of operations, including North America, Europe, the Pacific and Southwest Asia. Crawford was previously the U.S. European Command's director of cyber and command, control, communications and computer systems.
He has been serving as a board member of cloud-based tax compliance solutions provider Avalara since July 2021.
Dawne Hickton, executive vice president at Jacobs and president of CMS, described Crawford as "an inspiring thought leader that brings a depth of strong leadership experience to our Critical Mission Solutions business strategy."
Crawford holds a bachelor's degree in electrical engineering technologies from South Carolina State University and a master's degree in national security strategy from the National Defense University.
ABOUT POTOMAC OFFICERS CLUB
The Potomac Officers Club is owned and operated by Executive Mosaic. Since 2002, Executive Mosaic has been a leader in media and exclusive senior executive networking programs primarily targeted to the U.S. federal government contracting (GovCon) marketplace. In addition to connecting executives of consequence into a fabric of like minded communities, the company's growing cross-media platform serves as a leading source of news about the people, policies, trends and events shaping the nation's GovCon sector.