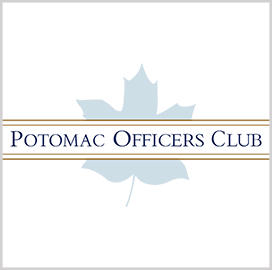 Partnerships and
collaborations
Five GovCon Experts in Strategic Partnerships and Solutions
Partnerships are an essential part of business as they open new relationships and opportunities for both companies and clients. Strategic partnerships can deliver access to knowledge, a competitive advantage, enhanced credibility, a broader customer base and long-term stability.
Companies working with the government rely on leaders with experience in strategic partnerships to ensure that they can continue providing valuable products and services to their clients. They work with government leaders, study what agencies need and propose new solutions that would solve recurring, current and future problems.
The Potomac Officers Club – a division of Executive Mosaic – presents five government contracting experts in strategic partnerships and solutions.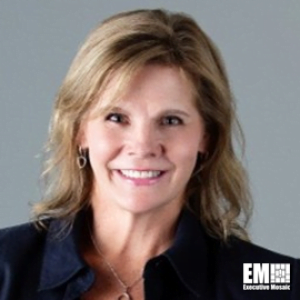 Kim Bartoe, a Potomac Officers Club member, is the manager of strategic planning and execution for Amazon Web Services' national security portfolio.
Bartoe is experienced in IT consulting, performance management, risk mitigation, leadership development, product management and crisis response. She is also capable of executing software development and analytical exploitation solutions across the national security, law enforcement and intelligence community domains.
At AWS, she collaborates with multiple customers across the national security sector and other stakeholders to ensure that the company is positioned for long-term growth. She also works with the AWS national security team to develop and execute long-term strategic initiatives to accelerate the adoption of cloud services and solutions.
Bartoe has been with the company since August 2020, according to her LinkedIn profile.
Before joining AWS, Bartoe handled various leadership positions at Entity Analytics, a unit under Novetta. She was the vice president of the company from 2015 to 2020, senior director of law enforcement solutions from 2013 to the end of 2014, and director of enterprise service solutions from 2010 to 2013.
From 2013 to 2020, Bartoe oversaw data analytics and other data solutions for Entity Analytics' clients in the IC, federal law enforcement and commercial mission areas.
The other leadership roles that Bartoe has handled include director of analytic transformation programs at McDonald Bradley, program manager at General Dynamics Advanced Information Systems and senior/program scientist at Vector Research. She started her professional career in 1991 as a management/systems analyst at Mitchell Systems Corp.
The AWS manager holds a master's degree in information systems from Johns Hopkins University and a bachelor's degree in economics from Dickinson College.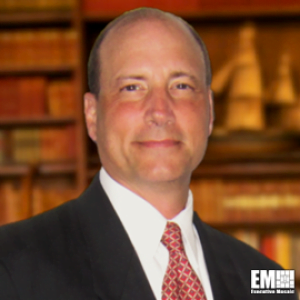 Mark Rosenstein is an associate partner at IBM, where his responsibilities include communicating with defense agencies and commands, crafting corporate strategies and strengthening strategic partnerships. He was a senior client partner at Verizon Enterprise Solutions, where he served as a liaison with the Defense Information Systems Agency and senior leadership at the Department of Defense, according to his LinkedIn profile.
Before that, he was briefly the vice president of operations and strategy development for DirectViz Solutions' defense enterprise services unit, where he handled a $135 million portfolio of information technology service contracts with the DOD.
From 2017 to 2019, Rosenstein worked at General Dynamics Information Technology as a senior principal for endpoint security solutions and subject matter expert on business development, overseeing a $163.7 million program to support DISA and the DOD with ESS. His duties included financial management, strategic planning, client relations and human resources.
Rosenstein is a 34-year veteran of the U.S. Army, serving in a variety of executive roles relating to IT, HR and communications. At DISA, he was chief of staff and vice director of the Joint Information Environment Synchronization Office.
He earned a master's degree in national resource strategy and policy from the Dwight D. Eisenhower School for National Security and Resource Strategy. Rosenstein earned a Master of Business Administration degree and a master's degree in management science from the State University of New York at Oswego, as well as a bachelor's degree in business administration from Governors State University.
Other educational attainments include certifications from NATO School Oberammergau, U.S. Army Command and General Staff College, Syracuse University and the Officer Candidate School in Fort Benning, Georgia.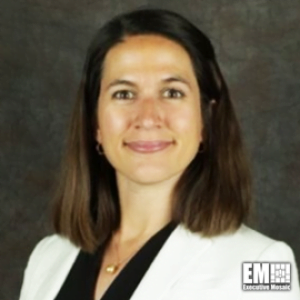 Leslie Westfall is a Potomac Officers Club member and partnerships and alliances manager at Preligens, an intelligence company located in Paris, France. Preligens uses artificial intelligence and machine learning to fuse multiple intelligence sources into information for customers. Before taking on her current role, Westfall was in charge of international business development at the Quebec government office in Chicago, Illinois, where her tasks included consulting for manufacturing and pharmaceutical companies seeking to expand into the U.S. and connecting firms with distributors and other local business partners, according to her LinkedIn profile.
Prior to that, Westfall handled international business development for Business France's export arm, where she advised French companies in health information technology and other medical fields about growing their U.S. footprint. She held a similar position at the General Consulate of Austria in Montreal, Canada, heading the local office for the Advantage Austria initiative.
Earlier in her career, Westfall held consultant roles at Montreal International and Go2Green, the latter of which was her MBA capstone project. She was briefly a chancery intern at the French Embassy in Budapest, Hungary, and a French representative at the International Air Cadet Exchange Association in Hong Kong.
Westfall earned her Master of Business Administration degree from Northern Illinois University and a master's degree in international management from IAE Bordeaux. She also earned master's degrees in political science and business and organization management from Sciences Po Bordeaux. Her undergraduate degree in political science was attained from the University of Bonn.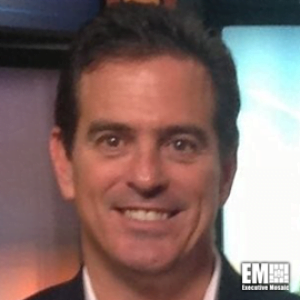 Paul Karch is the founder, CEO and chairman of Gardant Global, a management consulting firm that provides strategic business development support services to small, medium and large organizations looking to grow revenue and excel in government contracting and international business expansion. His company has secured over $240 billion worth of contracts for its clients in technology, health care and construction worldwide, according to his LinkedIn profile.
Karch is also a managing partner of Solaiya CZ, which helps U.S. companies expand their business in the Czech Republic and other European countries, and the founder, president, CEO and board member of Gardant Technologies, a provider of readiness solutions for government and industry in the areas of information management, technology, management consulting and training.
The executive previously served L-3 Microdyne Outsourcing as vice president of business development responsible for securing large-scale indefinite-delivery/indefinite-quantity and governmentwide acquisition contracts.
Prior to L-3, Karch was the chief operating officer at ALeNet, which specializes in human resource and corporate transactional software. He was also part of RCG Global Services where he served as vice president of government sales and operations.
In 1995, the executive founded PC DeskGate, which provided technology he invented for the delivery of documents, photographs and music across the internet. The patented technology is currently used by Microsoft, Apple, Blockbuster, Sony and other organizations.
Mike Taylor serves as the director of business development at A1C Partners, a service-disabled veteran-owned small business that delivers advisory services, intelligence analysis and lifecycle program management support for mission critical federal programs. He is responsible for opportunity identification, partnership development and corporate growth activities at the company. Taylor previously held the same role at A1C Partners from April 2010 to January 2011. He rejoined the company in November 2020 after a four-year career at Flags of Valor where he served as vice president, according to his LinkedIn profile.
The business development director has more than 10 years of program management experience within the federal market and over a decade of small business marketing, sales and corporate development experience in the private sector.
Taylor described his career at FOV as one of the most challenging and rewarding experiences of his professional life, noting that he was privileged to take part in the decision-making processes of the fast-growing, fast-moving, mission-driven small business. His direct responsibilities included customer service and retention, operations management, sales and business development, strategic partnership development and strategic planning. The executive said the challenges and the demands of the business required him to "wear multiple hats."
Prior to FOV, Taylor was a director at HB Holdings. His role was focused on implementing professional project management practices for commercial real estate site selection and development in Raleigh and Durham, North Carolina.
Taylor's decades-long career also included time spent as account director of IDM, as general manager of federal civilian operations at National Interest Security Co. and as senior program manager at Information Manufacturing.
ABOUT POTOMAC OFFICERS CLUB
The Potomac Officers Club is owned and operated by Executive Mosaic. Since 2002, Executive Mosaic has been a leader in media and exclusive senior executive networking programs primarily targeted to the U.S. federal government contracting (GovCon) marketplace. In addition to connecting executives of consequence into a fabric of like minded communities, the company's growing cross-media platform serves as a leading source of news about the people, policies, trends and events shaping the nation's GovCon sector.