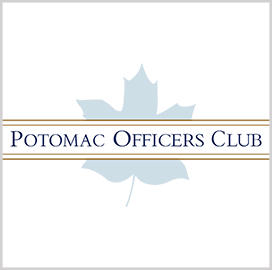 Defense industry
Five GovCon Experts in the Defense Market
The Department of Defense relies on businesses of all sizes to support its mission. A Government Accountability Office report posted on July 7 revealed over 200,000 companies provide supplies, parts and manufacturing for the Pentagon's weapons systems alone while a separate review from Mordor Intelligence found that the U.S. defense market is expected to grow from $541.6 billion to $629.93 billion by 2023.
Contractors in this space either specialize in supporting defense missions or have units dedicated to supporting the military. Executives in this sector have years of experience in overseeing defense-related services or were service veterans themselves, if not both.
The Potomac Officers Club – a division of Executive Mosaic – presents five government contracting experts in the defense market.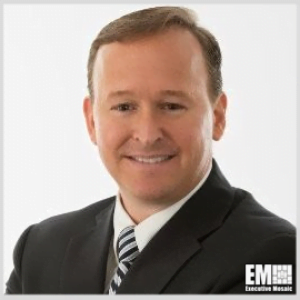 Stephen duMont, a Potomac Officers Club member, serves as the president of GM Defense. The company delivers integrated vehicles, power and propulsion, autonomy, mobility and security solutions for automotive and power applications in global aerospace, defense and security markets. As GM Defense president, duMont oversees all the business unit's operations, creates and shapes new business opportunities and implements the company's vision. He moved to GM Defense in April 2021 from Raytheon Technologies, according to his LinkedIn profile.
DuMont was previously the vice president of business development and strategy for Raytheon Intelligence & Space. In the said role, he led and coordinated business pursuits and capture and growth activities and developed and implemented a focused strategy for global growth. Before Raytheon merged with United Technologies Corp., duMont served as vice president of business development and strategy at Raytheon Missile Systems and as chairman and CEO of the Thales Raytheon Systems joint venture.
He moved to Raytheon after spending over three years at BAE Systems where he took the role of business development director for electro-optical/infrared electronic warfare systems. DuMont also worked as avionics and mission systems flight test lead at Boeing for more than two years.
Prior to Boeing, he was an AH-64 Apache attack helicopter pilot in the U.S. Army.
The executive holds a bachelor's degree in biology from Norwich University's Military College, a Master of Business Administration degree from Embry-Riddle Aeronautical University and a post-MBA degree focused on international business from Villanova University.
Karen LeDoux, a veteran of the U.S. Army, is a program vice president for LMI Consulting who oversees projects for the service. She is a Potomac Officers Club member.
LeDoux leads LMI's military health and veterans affairs programs. She also works with Army project and product managers, staff members and agencies.
She was also able to implement and deploy Army enterprise resource planning systems that helped the service modernize business systems and simplify operations. In addition to working with the Army, LeDoux also supports all facets of the Department of Defense's acquisition, program management, systems engineering and life cycle system development verification and validation.
She has been serving as program VP since September 2015, according to her LinkedIn profile.
Before serving in her current role, she worked as a program director for LMI from 2012 to 2015. In this position, she led a team that supported various Army organizations, including the Assistant Secretary of the Army for Financial Management and Comptroller, PEO EIS and the Logistics Innovation Agency.
LeDoux has been with LMI for over 14 years, having returned to the company in 2012 after leaving in 2011. When she first joined the organization in 2007, she worked as a research fellow and program manager.
The industry veteran had handled various positions within the Army and the Army Reserve since 1983.
LeDoux holds a master's degree in military strategic studies from the Army War College.
LMI offers digital and analytic solutions, logistics and management advisory services to government clients. It is headquartered in Tysons, Virginia.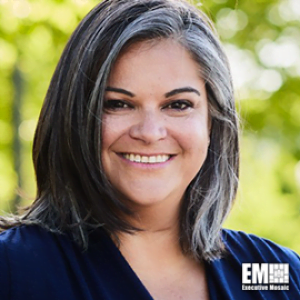 Alex Lopez is the vice president of capture at ECS, a management consulting company located in Fairfax, Virginia. Lopez took up the position when she joined the company in 2021, assuming responsibility over solutions development for the Department of Defense.
Prior to becoming part of ECS, she was solution integration lead and capture manager at CGI, overseeing business development and technical work on integrated solutions. She joined CGI in 2015 as a senior proposal manager, according to her LinkedIn profile.
Lopez had a stint as proposal center manager for Harris Corp. from 2014 to 2015. Before that, she served at Pragmatics in a variety of leadership roles, heading business development and the delivery of corporate proposals, task order proposals and requests for information.
She worked for five years as a proposal manager at Serco, working directly with the senior VP of business development to handle proposals worth between $100 million and $1 billion. Her tasks included managing cross-division proposals, technical writing, developing capture strategies, coaching, opportunity research and coordination of trade show efforts.
Earlier in her career, she was an executive assistant at Apply Yourself and a sales and operations manager at Capital Advertising.
Lopez earned a college degree at Duquesne University.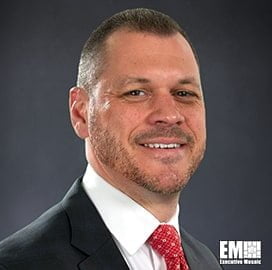 Jon Rucker is the senior vice president of Science Applications International Corp.'s Army business unit, which provides engineering and IT services to U.S. Army customers. His responsibilities include setting the company's strategic direction; overseeing the execution of all programs supporting Army research and development centers, commands, program executive offices and other customer organizations; and leading thousands of employees focused on SAIC's engineering, platform integration, training, enterprise IT and management services, according to his LinkedIn profile.
Rucker was appointed to the role in January. He directly reports to Bob Genter, president of SAIC's defense and civilian sector. Genter said he believed Rucker's experience, customer relationships and knowledge of C3I technology programs would help the company drive organic growth, scale into key submarkets and focus on a new generation of technical talent and capabilities.
Prior to joining SAIC, Rucker was the senior vice president of CACI's command, control, communications and intelligence group. He also held other roles at the company, including senior vice president of its command and control division group.
The executive started his career at Lockheed Martin. He took the role of systems engineer at the defense and space company in August 1996 and worked his way up to director positions. Lockheed appointed Rucker to leadership roles, including as director for C3 and as capture director for the Australian Land Forces Battlespace Communication System.
He holds a bachelor's degree in aerospace engineering from Virginia Tech, a master's degree in electrical engineering from Johns Hopkins University and a Master of Business Administration degree from the Pennsylvania State University.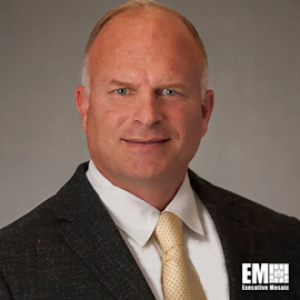 Jim Miller is the vice president of operations at Sarcos Defense, a subsidiary of Sarcos Technology and Robotics Corp. The company is a Salt Lake City, Utah-based manufacturer of industrial and military robots as well as exoskeletons, wearable devices that assist in physical movement and task performance.
Miller took up the role in June following two years as Sarcos' chief operating officer. He is also currently a member of the advisory board of ASTM International's Exoskeleton Technology Center of Excellence, according to his LinkedIn profile.
He joined Sarcos in 2019 as VP of defense solutions, taking charge of the company's military strategy and global industry relationships. Prior to joining the company, Miller served for almost three decades in the U.S. Army. His most recent position was as the commander of the Joint Acquisition Task Force Tactical Assault Light Operator Suit, overseeing senior operators from across the military services as well as design engineers and subject matter experts.
While in active service, Miller was assigned to be chief of staff of U.S. Special Operations Command Europe in Stuttgart, Germany. Earlier, he served as director of operations for U.S. Special Operations Command South while stationed in Miami, Florida.
Miller earned a master's degree in strategic studies from the U.S. Army War College and a bachelor's degree in business administration from Bucknell University.
ABOUT POTOMAC OFFICERS CLUB
The Potomac Officers Club is owned and operated by Executive Mosaic. Since 2002, Executive Mosaic has been a leader in media and exclusive senior executive networking programs primarily targeted to the U.S. federal government contracting (GovCon) marketplace. In addition to connecting executives of consequence into a fabric of like minded communities, the company's growing cross-media platform serves as a leading source of news about the people, policies, trends and events shaping the nation's GovCon sector.
Category: Executive Profiles
Tags: defense market executives Executive Profiles Government Accountability Office Mordor Intelligence