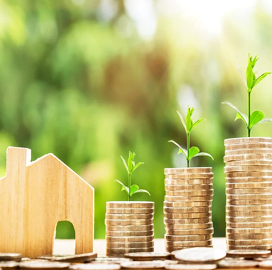 Business growth
Five GovCon Leaders in Business Growth and Development
Businesses continuously grow their operations to ensure that they meet client needs and stay relevant in an ever-changing landscape. For this task, companies rely on their growth and development officers.
Officials in charge of business development and growth constantly perform research, analyze market trends, communicate with stakeholders and develop plans to ensure that their business meets customer and mission needs. Their work also forges new partnerships, creates new business offerings and develops innovative solutions.
The Potomac Officers Club – a division of Executive Mosaic – presents five growth and development leaders in government contracting.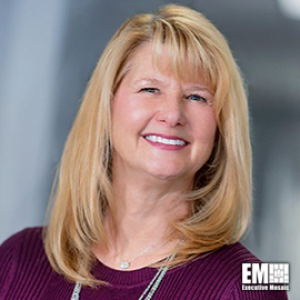 Carol Harrity-Tun is the senior vice president of business development at Amentum, overseeing sector teams that support warfighters, supply chains and contingency operations and conduct maintenance and sustainment activities. Harrity-Tun, who joined the federal and commercial services company in 2021, also handles proposal operations for mission readiness.
Prior to Amentum, Harrity-Tun served as vice president of business development at Science Applications International Corp., leading account plan development and capture activities with the Department of Defense, according to her LinkedIn profile.
From 2018 to 2020, she worked at Unisys as transitional capture director, later becoming vice president of capture management. Harrity-Tun was responsible for the company's federal capture team for DOD and civilian agencies, leading booking wins worth over $4 billion. Before that, she was business development VP at NCI Information Systems from 2014 to 2018.
Harrity-Tun served at CSC for more than 16 years, starting as a capture executive and rising to the position of director of strategic business management in 2009.
She earned a Master of Business Administration degree with a focus on management information systems and services from the University of Phoenix and a bachelor's degree in accounting and finance from Robert Morris University.
Mike McGovern, a Potomac Officers Club member, serves as vice president of business development at Day & Zimmerman. His responsibilities include leading efforts to grow the company's mission support business in the federal civilian, defense and intelligence community sectors. McGovern brings to D&Z his technical knowledge of the aerospace and defense market, supply chain management, enterprise IT and engineering services, and product and professional services business models, according to his LinkedIn profile.
He joined the company in April 2021 after spending over 16 years working at Science Applications International Corp. At SAIC, McGovern held vice president roles focused on business development, strategy formation and implementation, business acquisition plan execution and sales support.
"The two key reasons I joined Day & Zimmermann were the people and the mission," McGovern said in an interview with ExecutiveBiz. "I quickly saw that we have a team of talented, and incredibly passionate people that are dedicated to serving a noble and critical mission."
McGovern shared that D&Z has supported the Department of Energy and the intelligence community for several years. The company provides security and emergency services operations solutions for five DOE sites and delivers high-threat security, explosive detection canines and cybersecurity, among other services, to the intelligence community.
McGovern started his career in the private sector in May 1987 when he joined Curtiss-Wright as business development director. The motion control products and repair services provider also appointed him as director of quality assurance and sales and marketing.
McGovern holds a bachelor's degree in mechanical engineering from Stevens Institute of Technology and a master's degree in marketing from Rutgers University.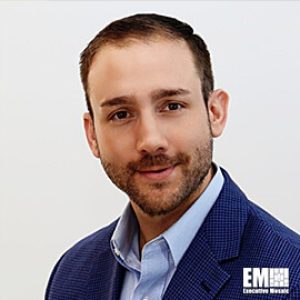 John Karabias is the vice president of strategic development at Jacobs, handling business growth for the company's data, digital and cyber offerings to global civil and national security customers. Karabias, a Potomac Officers Club member, heads a team that conducts long-term planning, partnerships, mergers and acquisitions, venture investments, product innovation, and go-to-market activities.
In July, he spoke with ExecutiveBiz on recent growth initiatives and objectives amid ongoing preparations for a new business division within Jacobs.
Karabias is currently an adjunct professor at Loyola University Maryland's Sellinger School of Business and Management, teaching information systems, law and operations to undergraduates, according to his LinkedIn profile.
The business growth veteran sits on the board of the Northeastern Maryland Technology Council, where he chairs the technology committee.
Prior to joining Jacobs, he served as a business development executive first at Science Applications International Corp. then at AECOM. Before that, Karabias spent nearly five years with Engility, where he managed operations and business development teams that qualified and executed proposals of major, technology-based contracts.
From 2013 to 2014, Karabias was director of business development at Hi-Tec Systems. Earlier in his career, he held leadership positions at RTR Technologies, working as project manager and director of corporate development.
Karabias earned a Master of Business Administration degree from the Sellinger School of Business and Management at Loyola University Maryland and a bachelor's degree in communications and political science with a focus on international economics from Western Washington University.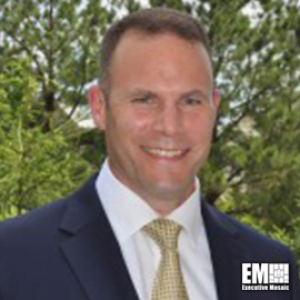 Patrick Aspland is the director of strategic business at technology company Intel. He is also a Potomac Officers Club member.
Aspland oversees strategy, planning and operations tasks for Intel's work with the U.S. Army and the Department of Defense. His areas of expertise include project management, training, organizational leadership and collaboration.
He has been with Intel since January, according to his LinkedIn profile.
Before working at Intel, Aspland served for 26 years across different organizations within the U.S. Army. Most recently, he was a colonel specializing in strategic planning, organization leadership, risk management and operations execution. He was also the director of the Army's Collective Training Division.
The Intel executive also spent two years at the Army Training and Doctrine Command, where he was the managing director and commander of the 165th Infantry Brigade.
The other leadership roles that Aspland had handled in the Army include brigade operations officer at the 25th Infantry Division, executive officer to the deputy chief of staff Army operations and company commander of the 101st Airborne Division.
Aspland holds a master's degree in national security and strategic studies from the U.S. Naval War College, a master's degree in military history from Louisiana State University and a bachelor's degree in applied economics/systems engineering from the U.S. Military Academy at West Point.
Intel offers processors, graphics processing units, server products, wireless connectivity products and other hardware and semiconductors to clients in the consumer, commercial and government levels. It is headquartered in Santa Clara, California, and has offices within and outside the U.S.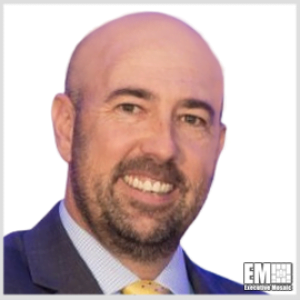 Tim Patterson is the chief growth officer at Intelligent Waves. He moved to the veteran-owned information technology solutions provider in December 2021 after a 10-year career at CACI International where he took on the roles of vice president and senior vice president. At CACI, he led a team focused on technology and service-based growth for top line revenue within the company's customer base and markets. He also managed a $450M portfolio of enterprise IT programs involving the intelligence community, Department of Homeland Security, White House and the Department of Defense, according to his Linkedin profile.
In an interview with ExecutiveBiz, Patterson talked about the user adoption challenge in the government's modernization efforts. "Even if government leaders intend to adopt new technology, there's no guarantee federal employees will take to it," Patterson said. He recommended investing in training and development programs and providing incentives for adoption, including rewards or bonuses for participation.
Besides IT programs, Patterson has experience in disaster recovery and crisis management. From November 2013 to April 2020, he served as president of non-profit organization Northeast Disaster Recovery Information X-Change, which provides emergency and crisis management professionals with access to best practices, public-private partnerships and real-time incident information. Prior to the said role, Patterson worked at end-to-end government and business continuity and disaster recovery firm Paratus as president and senior consultant and served as a program manager at what was then L-3 Communications for the continuity of operations and disaster recovery programs at the Office of Naval Intelligence.
ABOUT POTOMAC OFFICERS CLUB
The Potomac Officers Club is owned and operated by Executive Mosaic. Since 2002, Executive Mosaic has been a leader in media and exclusive senior executive networking programs primarily targeted to the U.S. federal government contracting (GovCon) marketplace. In addition to connecting executives of consequence into a fabric of like minded communities, the company's growing cross-media platform serves as a leading source of news about the people, policies, trends and events shaping the nation's GovCon sector.