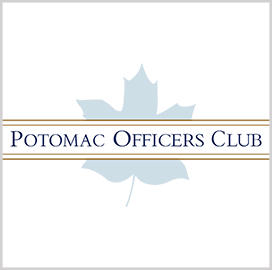 Digital solutions
Five GovCon Leaders in Digital Solutions
Digital solutions are offerings where technology is used to address key problems. These solutions can help organizations execute modernization efforts, broaden their reach, break down barriers and protect systems and operations.
Digital officers are responsible for overseeing the adoption of technologies across an organization and contributing to business strategy transformation through technology and data. They also help their company and clients spot technological trends and headwinds, identify new opportunities and execute digital initiatives.
The Potomac Officers Club – a division of Executive Mosaic – presents five government contracting leaders in digital solutions.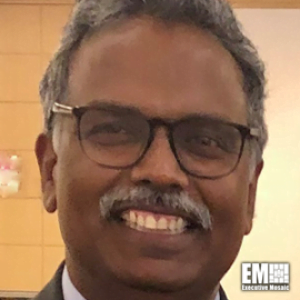 Shankar Rachakonda is the CEO of Radiant Digital, a provider of digital transformation delivery services to commercial and federal customers. His responsibilities include shaping the company's strategy and growth agenda in key delivery areas of digital transformation and expanding Radiant's operations in North America, India and the Caribbean. He joined Radiant in April 2015 after spending 14 years at SCI Group as CEO, according to his LinkedIn profile.
Rachakonda has played a key role in Radiant's acquisition efforts. Under his leadership, the company acquired Singapore-based Compassites Technology Solutions to expand into new markets in Southeast Asia and provide access to new financial services and fintech expertise in Singapore.
Radiant also purchased Florida-based Beacon Systems to strengthen the former's capabilities in accelerating digital transformation and achieving high-value outcomes for commercial and public sector clients. BeaconGov offers technology, engineering and business solutions to customers in the commercial and public sectors with a focus on state and local government agencies.
Rachakonda has more than 30 years of experience in management consulting, information technology, engineering, software development and related areas. From 2001 to 2009, he worked as a consultant for Network Solutions and for VeriSign from 2000 to 2002. Rachakonda also served as a principal consultant for PriceWaterhouseCoopers, technical manager at Raytheon and senior engineer at Hughes Information Technology.
He holds a bachelor's degree in mechanical engineering from Jawaharlal Nehru Technological University and a doctorate degree in engineering from West Virginia University.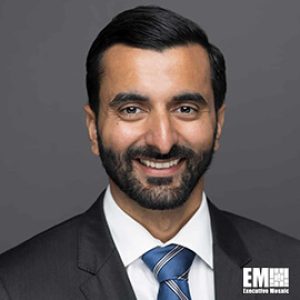 Sunny Singh has been serving as CEO and president of business consulting and data analytics services provider Aeyon since December 2018. In the said roles, Singh is responsible for company direction, strategic goals and growth objectives with a focus on delivering transformative solutions for defense and civil missions. He is currently a member of YPO, a global leadership community of extraordinary chief executives, according to his LinkedIn profile.
Singh started his career at Chevy Chase Bank, which was later acquired by Capital One. At 23 years old, he became a branch manager at Capital One, making him the youngest person to be appointed to the said role at the company.
After two years, he left the bank and purchased Ace Moving & Storage where he served as president and CEO. He turned the company into a government contractor providing relocation services for the military through the Department of Defense's DP3 program. Ace was acquired by 1-800-Pack-Rat, a wholly owned subsidiary of Waste Management, in December 2015.
Following the acquisition, Singh worked at 1-800-Pack-Rat as vice president of government services and forward relocation.
In 2018, he took over Artlin Consulting, which received an investment from private equity firm Enlightenment Capital in February 2021. Several months later, Artlin merged with Sehlke Consulting to form Aeyon.
Singh holds a bachelor's degree in business administration and management from Western Governors University and a master's degree in executive management from Ohio University.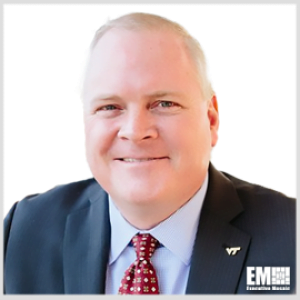 Dan Maguire is the CEO of and a board member at NT Concepts, an information technology services and consulting firm located in Vienna, Virginia. Maguire, a Potomac Officers Club member, leads the company's business strategy and mission execution. Maguire succeeded Michele Bolos when he assumed the role of CEO in May.
Maguire's current term is his latest as the head of a company. In 2009, Maguire co-founded Dominion Consulting and later became its president. When it merged with TeraThink Corporation in 2017, he became TeraThink's CEO, succeeding Paul Lombardi. Maguire would remain TeraThink's chief executive until 2020, when it was acquired by CGI Federal.
Within that time frame, Maguire also served as a member of the board at KAA Federal Solutions.
After leaving TeraThink, but before joining NT Concepts, Maguire worked as an independent consultant for IT and government contractors, according to his LinkedIn profile.
Earlier in his career, from 2003 to 2008, he was an executive vice president at Washington Consulting. Before that, Maguire worked as an associate partner at IBM and a manager at PricewaterhouseCoopers.
Maguire earned a Master of Business Administration degree from the University of Georgia's Terry School of Business and a bachelor's degree in management science at the Virginia Tech Pamplin School of Business.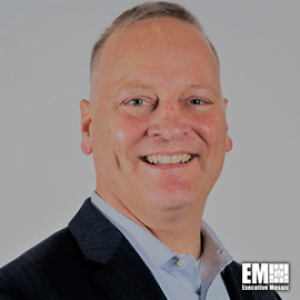 Craig McCullough is the senior vice president for the public sector at Riverbed Technology, an information technology company headquartered in San Francisco, California. McCullough is responsible for Riverbed's business activities with the U.S. federal, state and local governments. When he joined the company, he remarked that his team would provide mission support to government defense and civilian agencies and contribute to their digital and cloud strategies. Before joining Riverbed, he had a similar role at Beyond Trust, establishing its public sector division, according to his LinkedIn profile.
From 2010 to 2021, McCullough was the Maryland state liaison for the Recreational Aviation Foundation, acting as the organization's legal representative in airstrip construction and maintenance.
McCullough worked at Commvault for more than four years, joining as director of U.S. federal civilian sales and rising to the role of area VP of U.S. federal sales. Previously, he was a manager of federal enterprise sales teams at Hewlett-Packard and a senior account manager at GTSI for sales activities with the Department of Justice.
Before entering the government contracting industry, McCullough was a corporate litigation attorney with Rosenberg Martin Greenberg. He began his career as an attorney on intellectual property litigation at Venable.
He earned a Juris Doctor degree in law from the University of Baltimore School of Law, where he graduated magna cum laude, and a bachelor's degree in biology from Pennsylvania State University.
Allen Badeau is the chief technology officer of automation and IT service management company Empower AI. He is a Potomac Officers Club member.
Badeau has over 20 years of experience in engineering management, quality assurance, quality control and automation. He is also knowledgeable in artificial intelligence, advanced analytics, advanced computing, DevSecOps and Agile development.
At Empower AI, he uses his expertise in machine learning, programming and other digital solutions-related skills to oversee the Empower platform and support customers' critical missions.
He has been holding his position since June, according to his LinkedIn profile.
Before assuming his current position, he was the senior vice president and CTO at the same company, which was then called NCI Information Systems. He provided expertise in technology and risk analysis, and support in analyzing cross-cutting technologies and other technology-related missions.
Badeau also held various leadership roles at other companies before joining Empower AI. He was a vice president at ASRC Federal, providing strategic planning, go-to-market strategy development, data analytics, modeling and simulation, cybersecurity and threat intelligence.
His other leadership roles include senior capture manager at Lockheed Martin's IT business and chief science officer at Innovative Management and Technology Services. He is also the CEO and owner of ACS Consulting, a firm that provides marketing and sales solutions to commercial entities.
Badeau holds a doctorate degree and a master's degree in mechanical engineering, as well as a bachelor's degree in physics, from West Virginia University.
Empower AI offers a platform that supports government clients' critical missions. The company rebranded in June from NCI Information Systems to reflect its commitment to helping government agencies adopt AI technology. The company is headquartered in Reston, Virginia.
ABOUT POTOMAC OFFICERS CLUB
The Potomac Officers Club is owned and operated by Executive Mosaic. Since 2002, Executive Mosaic has been a leader in media and exclusive senior executive networking programs primarily targeted to the U.S. federal government contracting (GovCon) marketplace. In addition to connecting executives of consequence into a fabric of like minded communities, the company's growing cross-media platform serves as a leading source of news about the people, policies, trends and events shaping the nation's GovCon sector.