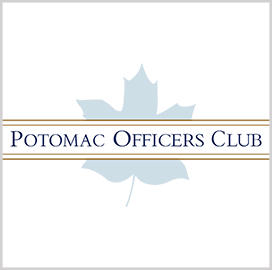 Airborne ISR
Five GovCon Leaders in Intelligence, Surveillance and Reconnaissance Solutions
Intelligence, surveillance and reconnaissance technologies are a mainstay in enabling military leaders to make informed decisions. Market researchers expect unmanned systems to play a larger role in the airborne segment as new technologies and platforms emerge.
ISR is also evolving amid the emergence of new warfighting domains. In May, the Space Force met with industry to discuss the current state of space-based tactical ISR systems. The service plans to hold such meetings about once a month as it builds its acquisition strategy, Breaking Defense reported.
The Potomac Officers Club—a division of Executive Mosaic—features five ISR leaders in the government contracting sector.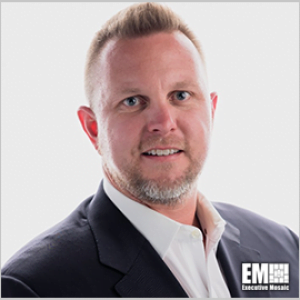 Matt Jones is the chief executive officer at Sigma Defense Systems, working out of Chantilly, Virginia. He is a "highly-motivated, charismatic, results-oriented leader with deep business development, change management and general management experience," coupled with a proven track record of delivering double-digit growth in both small and large organizations, according to his LinkedIn profile.
Jones is described as a well-respected executive who is adaptable to any business situation from the shop floor to the board room. He is a well-spoken and articulate strategist focused on creating sustainable long-term value, his profile further reveals.
Jones joined Sigma Defense in January 2021 as the company president. In less than a year, Jones was appointed CEO of the Georgia-headquartered company, responsible for expanding its portfolio of offerings to the U.S. military, including command, control, communication, computers, cyber, intelligence, surveillance and reconnaissance solutions, his biography says.
Before joining his current organization, Jones served as president of SAP NS2, an IT services and consulting firm based in Herndon, Virginia. That role saw him overseeing budgets, staff and executives while helping top management plot the direction of the company.
Earlier in his career, Jones served as an international business development manager at aerospace company Boeing. In that role, he managed a diverse team of engineers, program managers, and marketing and sales representatives, helping them deliver on commitments across multiple product lines.
Jones earned his bachelor's degree in business administration from the University of Maryland Global Campus. He later earned his Master of Business Administration degree from UNC Kenan-Flager Business School.
Robert Geckle Jr. is the chairman and chief executive officer of Airbus U.S. Space and Defense, working out of Arlington, Virginia. He is an aerospace, defense and manufacturing sector chief executive with multiple international rotations and extensive experience in industrial footprint activities, according to his LinkedIn profile.
Geckle has a strong background in mergers and acquisitions, corporate transformations, commercial aviation and contracting with the United States government. He has also served in general counsel roles in multiple countries and as external counsel at major international law firms, his profile further reveals.
Geckle joined the Airbus group in 2005 when he took the job of assistant general counsel for the European Aeronautic Defence and Space Company. He steadily took on roles of greater responsibility until he was appointed to his current roles in February 2021.
Before taking the top spot, he was the company's general counsel and chief operating officer. This role saw him focused on the governmental market for rotorcraft, fixed-wing military aircraft, space and connected intelligence solutions.
Before joining Airbus, Geckle was a corporate associate for international business transactions at the law firm Hogan and Hartson. Earlier in his career, he served as a litigation associate at another law firm, Howrey.
Geckle earned his bachelor's degree from Middlebury College. He later earned his doctor of law degree from Boston College of Law.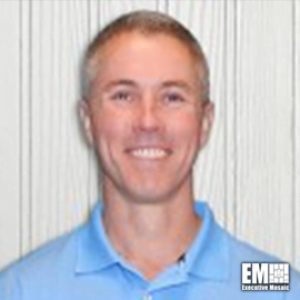 Ryan Wallace is a senior program director of airborne intelligence, surveillance and reconnaissance at Cubic Corporation, working out of Ashburn, Virginia. He has spent his entire career supporting the Department of Defense by lending direct engineering and project management know-how to many different efforts, resulting in experience in a vast range of disciplines, according to his LinkedIn account.
Wallace has over 19 years of experience in DOD systems engineering for terrestrial and satellite communication architectures, supporting the real-time transport of data products and full-motion video. Of those years, 10 were spent managing projects specific to the department's AISR efforts, his profile further reveals.
Wallace has been a senior project manager at Cubic since joining the firm almost seven years ago. His current role sees him managing and overseeing all DOD AISR contracts and other internal AISR programs and program development.
Wallace joined Cubic in December 2015, when it acquired his then-employer TeraLogics. At the time of the acquisition, Wallace was serving as a senior systems engineer at the provider of full-motion video products.
Earlier in his career, Wallace worked as a systems engineer at business consulting and services firm ITAC.
Wallace earned his bachelor's degree in electrical and electronics engineering from Purdue University Fort Wayne.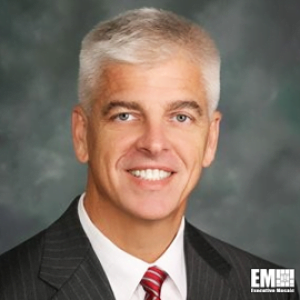 Sean Harrington is the director of command, control, communications, computers, intelligence, surveillance and reconnaissance systems at Lockheed Martin, working out of Lorton, Virginia. He is "a solutions-oriented and results-driven operation and intelligence leader" skilled in coordinating efforts in joint environments and across organizations with competing goals, according to his LinkedIn profile.
Harrington joined Lockheed as the head of its C4ISR business in July 2014, marking his entry into the private sector. His current role sees him leading all efforts to offer the company's C4ISR products to the Department of Defense, the Intelligence Community and other concerned agencies.
Before joining the corporate world, Harrington was an Air Force officer. He joined the service in 1987, initially serving as an electronic warfare officer on board the B-52H heavy bomber and RC-135 reconnaissance aircraft.
While still on active duty with the USAF, Harrington worked as a staff member of the director of the National Security Agency. In that role, he was assigned high-priority signals intelligence tasks across the Department of Defense and Intelligence Community.
At one point during his military career, Harrington served as the deputy chief of the intelligence mission operation center at the U.S. European Command. That role saw him leading military, civilian and contractor personnel in intelligence collection alongside other national intelligence organizations, his profile further reveals.
Harrington earned his bachelor's degree in computer science from Angelo State University.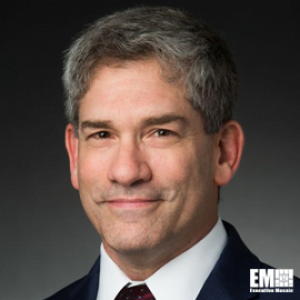 Garry Schwartz is the president of the command, control, communications, cybersecurity, intelligence, surveillance and reconnaissance group of HII's Mission Technologies division. He leads a technology group that specializes in engineering, intelligence analyses services, ISR systems and sensors, spectrum management and hardware for intelligence customers, according to his LinkedIn profile.
Before he took on the role in August 2021, he served as president of HII's defense and federal solutions unit.
Schwartz previously served as president of the Mission Driven Innovative Solutions group of HII's Technical Solutions division, which was rebranded in April to the Technical Solutions division.
From 2013 to 2017, he was vice president and operations manager at Alion Science and Technology. He managed four organizations tasked with delivering capabilities such as modeling, simulation, analysis, training, readiness and program management to the Department of Defense.
For eight years prior, he held a variety of leadership positions at Science Applications International Corporation, including VP and division manager.
He served for about two decades in the U.S. Marine Corps, a career that culminated in his assignment as deputy director for a joint test and evaluation project.
Schwartz earned a master's degree in operations research from the Naval Postgraduate School and a bachelor's degree in psychology from the Illinois Institute of Technology.
ABOUT POTOMAC OFFICERS CLUB
The Potomac Officers Club is owned and operated by Executive Mosaic. Since 2002, Executive Mosaic has been a leader in media and exclusive senior executive networking programs primarily targeted to the U.S. federal government contracting (GovCon) marketplace. In addition to connecting executives of consequence into a fabric of like minded communities, the company's growing cross-media platform serves as a leading source of news about the people, policies, trends and events shaping the nation's GovCon sector.
Category: Executive Profiles
Tags: Breaking Defense Executive Profiles Garry Schwartz govcon government contracting ISR Matt Jones Robert Geckle Jr. Ryan Wallace Sean Harrington