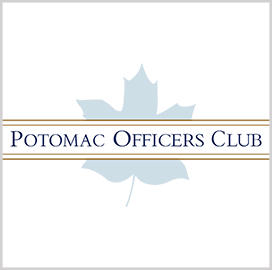 Defense leadership
Five Government Contracting Leaders Specializing in Defense
Both chambers of Congress are looking to give the Department of Defense an annual budget that blows past the $773 billion proposed by President Joe Biden.
Last week, the House Armed Services Committee voted in favor of giving the DOD an extra $37 billion, accounting for higher fuel costs, Ukraine aid and the purchase of new weapons platforms, Reuters reported.
The Senate, meanwhile, is calling for $45 billion to counteract inflation and fund military priorities outside of Biden's budget request, Politico reported.
The Potomac Officers Club—a division of Executive Mosaic—features five leaders in the government contracting sector working with clients in the defense sector.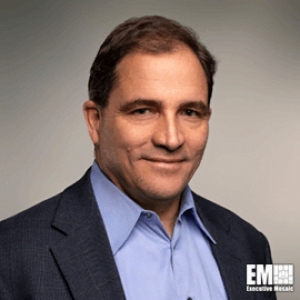 Wade Allen is the vice president for defense at IT consulting firm Applied Information Sciences and a Potomac Officers Club member. He has been holding his current leadership role since October 2020.
Allen works with the company's Department of Defense clients to help them achieve their mission requirements. He also supports Pentagon customers' efforts to adopt and migrate to the cloud.
The AIS vice president was an account executive for the company before assuming his current leadership role. He started working at the company in 2017 as a cloud strategy adviser, according to his LinkedIn profile.
Allen worked at defense contractor Permuta Technologies for almost 14 years before joining AIS. The positions that he held at the company include manager of DefenseReady Cloud Services, senior director of sustainment operations and enterprise solutions architect.
The industry veteran started his career in the private industry in 2001. He also served as an acquisition manager for the White House Communications Agency and a certified contracting officer at the U.S. Air Force, a role that he held from 1989.
The AIS executive holds a master's degree in business administration from the University of Phoenix and a bachelor's degree in business from National Louis University.
AIS offers cloud adoption, applications modernization and data intelligence to clients in the federal government, defense, energy, financial services and health and life sciences sectors. The company is headquartered in Reston, Virginia, and has offices in the Eastern United States and in India.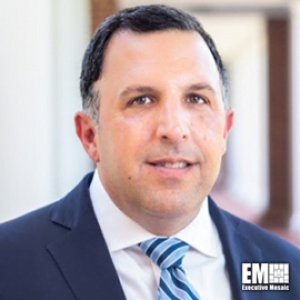 Matt Jacobs is a digital transformation executive and the go-to-market industry lead at cloud-based software company Salesforce, working out of San Francisco, California. His work experience includes technology, system integration, financial management and supply chain, according to his LinkedIn profile.
Jacobs says in his autobiography that he draws from his professional experience and training with the Navy, Department of Defense as well as the most prestigious technology and consulting firms to help clients solve their most complex challenges.
Jacobs is a newcomer at Salesforce, having just joined the firm in March 2022. In his current role, he is responsible for developing the go-to-market execution strategy for the company's global defense industry solutions.
Before joining Salesforce, Jacobs was an associate director at Guidehouse. During his almost four years with the firm, he was responsible for leading engagements and growth within the defense segment, specifically the Department of the Navy account.
Previously, Jacobs was a manager at PricewaterhouseCoopers Public Sector, which was spun off to become Guidehouse and absorbed him into the independent consultancy.
Earlier in his career, Jacobs was a portfolio manager at Northrop Grumman, providing program management support for interdisciplinary teams performing behavioral science research and advanced data predictive analytics and developing artificial intelligence-related decision-support software.
Jacobs earned his degree in political science and government from the University of Colorado Boulder. He later earned his master's in business administration from the University of Maryland's Robert H. Smith School of Business.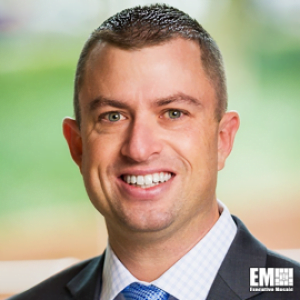 Scot Stitely, a Potomac Officers Club member, is the director of defense business development at Logistics Management Institute. He has been with the consultancy since July 2021.
At LMI, Stitely leads a team that performs strategic planning, such as growth target identification, and offers development strategies for clients in the defense and space markets. He also develops and presents corporate investment recommendations.
Stitely worked at management and technology consulting company Suntiva for over 10 years before joining LMI, according to his LinkedIn profile.
Stitely was the vice president of Suntiva's defense and intelligence business unit and was the director of the same organization before then. He started working at the company in 2012 as a senior executive consultant, a role that he held for nearly six years.
LMI acquired Suntiva on June 27, 2021.
The industry veteran has also handled various positions at different companies. He was a project manager at Preferred Systems Solutions, now Solerity, a project manager at Universal Consulting Services and a senior associate at professional services company PricewaterhouseCoopers.
His professional career began in 2003 as an IT consultant at defense contractor CACI.
Stitely holds a bachelor's degree in economics from the University of Maryland.
LMI is a nonprofit organization that offers digital and analytic solutions, logistics and management advisory services to clients in the defense, space, health, homeland security and intelligence sectors. It is headquartered in Tysons, Virginia, and has offices in Alabama, Illinois and Texas.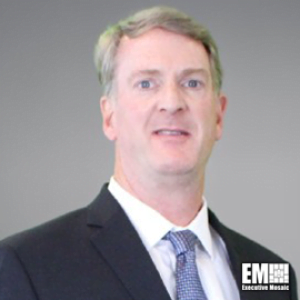 Charles Joesten is an Air Force account executive and growth manager at BigBear.ai, working out of the Washington-Baltimore Metropolitan Area. He brings extensive experience planning and executing sustainable and scalable growth strategies. He has led successful campaigns to empower organizations in building realist growth targets, improve sales and internal operations, and leverage the most effective resources. Mr. Joesten leverages a foundation of Federal and DoD program management and business development experience spanning nearly three decades.
Mr. Joesten is currently focused on supporting the Air Force for AI/ML and Cyber innovation, but has supported the Army, Navy, and DoD in previous roles. He is particularly interested in the application of BigBear's use of AI/ML for readiness data analytics, battlespace awareness, and anticipatory process automation. Before his role in strategic growth, he had an extensive career in professional services as a strategic advisor to federal agencies and service commands, driving innovation and transformation throughout their respective organizations. He is a recognized expert in process improvement and workflow automation, delivering solutions and case studies highlighting a variety of platforms and applications.
Mr. Joesten joined BigBear.ai in May 2021 as one of the early employees following its merger of four legacy companies. He has supported BigBear.ai's exponential growth by leading account management, business development, and capture management activities, engaging both the Air Force and Space Force communities, and exploring industry collaboration with a variety of unique companies.
Before joining BigBear.ai, Mr. Joesten has worked for integrator and consultant companies, large and small, with notable success at CACI, PwC, and ICOR Partners, LLC.
Joesten earned his Bachelor of Arts degree in Economics from Vanderbilt University. He earned his Master of Business Administration degree from George Mason University. He is an avid aviation enthusiast and has been a licensed General Aviation pilot for over twenty years.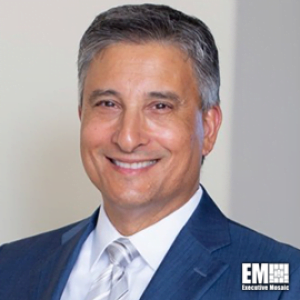 Michael Costas serves as general manager and principal vice president at Bechtel National, an engineering and construction company that works with clients in sectors such as defense, environmental management and manufacturing.
Since he took on his role more than four years ago, Costas has worked on large-scale construction projects for the Department of Defense and others.
He is responsible for a global portfolio worth $1.3 billion in annual revenue and more than 6,000 direct and subcontract employees, according to his LinkedIn profile.
The projects he has worked on include the safe destruction of 780,000 chemical munitions at a depot in Colorado, management of a $3 billion New Safe Containment project in Chernobyl and operation of more than 43 wind tunnels and jet stands at the Arnold Engineering Complex in Tullahoma, Tennessee.
Costas served for eight months as the president and general manager of the Waste Treatment Completion Company, a nuclear waste management joint entity formed by Bechtel and Amentum. He was previously a senior member of Bechtel's Waste Treatment and Immobilization Plant team.
Prior to joining Bechtel, Costas served for five years as VP of quality and mission assurance at Raytheon Technologies' missiles business, where he was responsible for an international market portfolio.
He earned a Bachelor of Science in Business and Management from the Pepperdine Graziadio Business School.
ABOUT POTOMAC OFFICERS CLUB
The Potomac Officers Club is owned and operated by Executive Mosaic. Since 2002, Executive Mosaic has been a leader in media and exclusive senior executive networking programs primarily targeted to the U.S. federal government contracting (GovCon) marketplace. In addition to connecting executives of consequence into a fabric of like minded communities, the company's growing cross-media platform serves as a leading source of news about the people, policies, trends and events shaping the nation's GovCon sector.
Category: Executive Profiles
Tags: Charles Joesten Defense Leadership Executive Profiles govcon government contracting Matt Jacobs Michael Costas Politico Reuters Scot Stitely Wade Allen