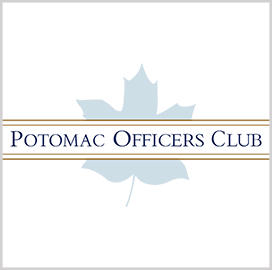 Government contracting
Five Government Services Executives to Watch
Government services is a lucrative sector that offers a wide range of contracting opportunities. According to Bloomberg, the U.S. government's contract spending reached a record-breaking $682 billion in fiscal year 2020 during the height of the pandemic.
Kevin Plexico, senior vice president for information solutions at Deltek and a contributor to Executive Mosaic's GovCon Expert program, said that government contract spending will likely continue rising in the coming years.
He based his projection on four factors: increased agency budgeting, stricter contract requirements, more opportunities for small businesses and growth of consolidated contracts.
The Potomac Officers Club—a division of Executive Mosaic—presents five executives specializing in government services.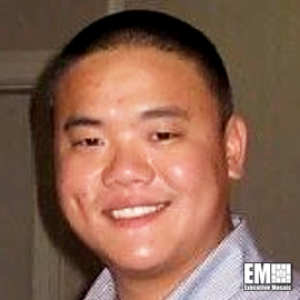 Charles Niphadkabin is the manager of government programs at IBM Research, working out of Washington-Baltimore Metropolitan Area. He has proven his ability to successfully lead teams faced with complex challenges in the government and commercial arena, producing results on time and on budget, according to his LinkedIn profile.
Niphadkabin is described as a "trusted advisor, critical thinker, and focused problem-solver who designs, develops and executes the delivery of novel and innovative technologies" for his company and his clients. His contributions include focusing on organizational management for the sourcing of resources, development of partnerships, and management of contractual and financial obligations that build long-lasting professional relationships, his profile states.
Niphadkabin joined IBM as a consultant in 2004. Gradually, he took on roles of greater importance, until he was appointed to his current managerial position in 2018. Today, his responsibilities include the management of a growing portfolio of projects with contract values totaling over $50 million.
Until September 2020, Niphadkabin was also serving with the Air Force Research Laboratory's Advanced Technology Center as a program manager on a part-time basis. In that role, he was responsible for designing the technical, contractual, and financial objectives of the AFRL ATC Program.
At one time, Niphadkabin also served as a deputy logistics manager for the Federal Emergency Management Agency's Logistics Management Transformation Initiative.
Niphadkabin earned his degree in business logistics and international business from Pennsylvania State University.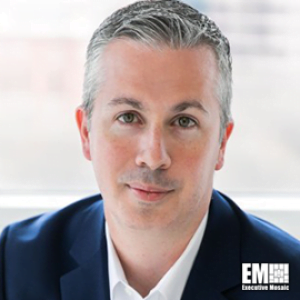 Andrew Jennison is the director of government relations at CGI, working out of the Washington-Baltimore Metropolitan Area. He is an experienced political communications strategist, currently serving as the company's "point of contact" in dealing with key decision-makers in the executive and legislative branches of government, according to his LinkedIn profile.
Jennison joined CGI, a Canadian information technology consulting and systems integration company, in October 2019. In his current role, he develops and executes the firm's government relations plan and political stakeholder analysis for each jurisdiction and opportunity.
Jennison is regarded as a government relations expert. As such, the company depends on him to coordinate the political communications strategy of its corporate, sales, public affairs and project management units, his profile reveals.
Before joining his current employer, Jennison served as vice president and director of government relations at H&R Block. In that role, he helped shape the company's federal, state and local legislative and regulatory agenda while representing it before key government officials.
Previously, Jennison served as a state liaison for the National Rifle Association. That role saw him tracking legislation of interest to the NRA, as well as engaging lawmakers and executive branch officials on matters related to firearm ownership and related issues.
Jennison earned his degree in public administration from James Mason University. He later earned his master's degree in public policy from George Mason University. More recently, he earned a master's degree in accounting and auditing from UNC Kenan-Flagler Business School.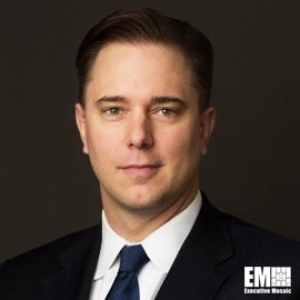 Nicholas Gross is the senior vice president of government programs at AAR Corp., working out of the Greater Chicago Area. He is an executive business and operations leader with a proven history of delivering results for global organizations, according to his LinkedIn profile.
Gross has helped bring about the growth of both small enterprises and large entities, capitalizing on his experience in scaling businesses. He is regarded for his strengths in leading day-to-day operations, strategy and growth plans, his profile reveals.
Gross joined AAR, an Illinois-headquartered aviation company, in March 2016. In his current role, he manages all aspects of integrated solutions government business for the $2 billion publicly-traded company. He is credited for championing an operational reorganization and creating the AAR's Government Services Center of Excellence.
Before joining his current employer, Gross was the chief operating officer at Michael Baker International. In that role, he directed all operating facets of the $1.3 billion company, maintaining full profit and loss responsibility as he led and managed its senior staff.
Previously, Gross served as executive vice president at Sallyport Global. During his almost six years at the company, he is credited for driving up revenues while serving as a key advisor to the chief executive officer.
Gross earned his bachelor's degree in business administration from Troy University.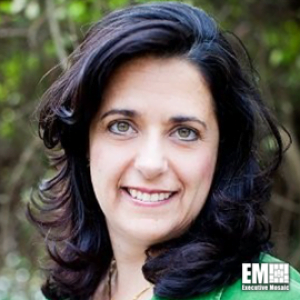 Pamela Arya serves as the vice president of government programs at Iridium, a global satellite communications company.
Iridium offers services to customers in the personal communications, transportation and delivery, industrial, government, aviation, maritime, emergency, research and autonomous systems markets, among others.
Prior to joining Iridium in December 2017, Arya co-founded and served as the CEO of cloud-based analytics company Optensity, according to her LinkedIn profile.
Under her leadership, Optensity sold program-wide licenses to the federal defense and intelligence communities through system integrator partners and a General Services Administration distributor.
Arya previously served as VP of business development at A-T Solutions, where she was responsible for developing account plans for Department of Defense and Intelligence Community customers.
She also held a business development role during her one-year stint at Crucial Security, a cybersecurity company that Harris acquired in 2009.
From 2002 to 2008, Arya served as the director of Applied Minds' federal and intelligence business. She managed contracts with D.C.-based customers, created industrial security programs for the company and established a federal government services office in Reston, Virginia.
Arya earned a master of computer science from Johns Hopkins University and a bachelor of science in geology and physics from Brown University.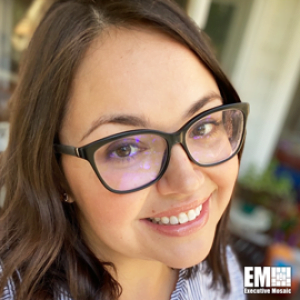 Jessica Tavasti Davis is the director of government programs and initiatives at Microsoft, working out of Washington, D.C. Her tenure with the technology company has included exposure to a variety of opportunities involving marketing, account management, strategic planning and operations, according to her LinkedIn profile.
Davis joined Microsoft as a federal marketing coordinator in September 2008. Since then, she has taken on more responsibilities until being appointed to lead the company's federal civilian sales unit in February 2021. In her current role, she focuses on the government's transformational efforts, aligned to policy and programs like the President Management Agenda, Cloud Smart and the American AI initiative, her profile reveals.
Davis is active in many industry associations, including, the Armed Forces Communications Association Bethesda and the American Council for Technology's Industry Advisory Council. She was named one of the top 40 "rising stars in the federal government" by DCA Live.
Before joining Microsoft, Davis was the director of admissions at ComputerTraining .com. In that role, she was responsible for meeting with an average of 75 prospective students each month to present detailed information about the school's curriculum and certification programs.
Davis' first professional experience was as an operations supervisor at Innovative Consultants.
Davis earned her bachelor's degree in English, business and technical writing from the University of Delaware.
ABOUT POTOMAC OFFICERS CLUB
The Potomac Officers Club is owned and operated by Executive Mosaic. Since 2002, Executive Mosaic has been a leader in media and exclusive senior executive networking programs primarily targeted to the U.S. federal government contracting (GovCon) marketplace. In addition to connecting executives of consequence into a fabric of like minded communities, the company's growing cross-media platform serves as a leading source of news about the people, policies, trends and events shaping the nation's GovCon sector.
Category: Executive Profiles
Tags: Andrew Jennison Charles Niphadkabin Executive Profiles govcon government contracting Jessica Tavasti Davis Nicholas Gross Pamela Arya