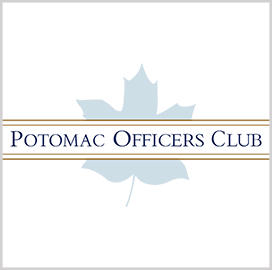 Business development
Five Growth and Strategy Leaders in GovCon to Watch
Many companies saw a spike in market capitalization in 2021 but did not have the revenue growth to back it up, according to a study conducted by professional services provider Accenture. The report shows that only a few businesses managed to revamp their growth strategy to leap forward instead of merely returning to pre-pandemic conditions.
The Potomac Officers Club—a division of Executive Mosaic—features five growth and strategy leaders in the government contracting sector.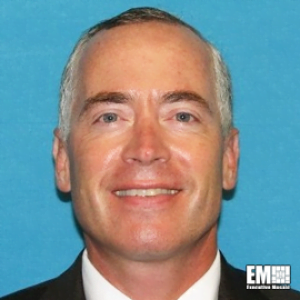 Tim Gillespie serves as president of G-Force, a firm located in Herndon, Virginia, that provides growth strategy and execution for the aerospace and defense sectors. Gillespie previously served as vice president of advanced programs at Jacobs, according to his LinkedIn profile.
The executive, a 28-year industry veteran, worked in various leadership roles at Maxar Technologies and wholly-owned subsidiary SSL from 2017 to 2020. His work focused primarily on government systems and national programs.
Before joining SSL, Gillespie spent four years at Engility in successive roles handling business development and federal programs relating to national security. As VP of transformational programs, he led the company's identification, prioritization and capture of programs worth over $500 million from federal civilian and Department of Defense customers.
Science Applications International Corp. acquired Engility in 2019.
Gillespie held directorial roles at Northrop Grumman from 2005 to 2012, overseeing the defense company's capture, business development and advanced technology divisions as well as handling a restricted customer account.
For 20 years, Gillespie occupied managerial roles at Lockheed Martin, leading strategic planning, business development and capture for its launch and space systems segments. He previously held the position of project engineer for military airplane advanced systems at Boeing, where he led the development and testing of advanced flight structures for strategic and tactical aircraft.
Gillespie is a graduate of University of Nebraska-Lincoln, where he earned a degree in mechanical engineering.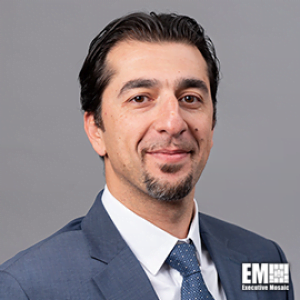 Eldar Imanverdi, a member of the Potomac Officers Club, serves as vice president of business development at CRDF Global, a research nonprofit focused on security and education headquartered in Arlington, Virginia. Imanverdi's tenure at CRDF spans 18 years, encompassing a variety of leadership roles. The executive's key accomplishment in his current role is helping grow the organization over five years through business development efforts, his LinkedIn profile says.
According to Imanverdi's company profile, he oversees new market penetration and expansion strategies, customer relationships, strategic partnerships and organizational growth. He has secured new opportunities with the Department of State, Department of Defense and the Centers for Disease Control and Prevention, among other federal agencies.
He previously held a CRDF consultant role, providing various support services to Qatar National Research Fund, SRI International and the Washington Advisory Group.
Prior to becoming vice president of business development, Imanverdi served as associate director and, afterward, director of business development, with achievements that include doubling 2015 and 2016 annual profit margins and growing CRDF's business with the National Institutes of Health and CDC from $10 million to $40 million.
As senior business development manager, he handled more than 20 accounts with activities across over 40 countries.
Imanverdi spent six years as manager for corporate sales and development at British Mediterranean, conducting business with BP, Statoil and Exxon, among others.
Imanverdi is a graduate of George Mason University, where he earned a master's degree in international commerce, global business and policy.
Rich Wissler is the director of business development at Science Applications International Corp. Since joining the company in July 2021, Wissler has been working as the lead business developer for the company's U.S. Air Force, commands and agency business area, supporting multiple information technology and mission capability sets of USAF and enterprise IT customers and developing and implementing growth strategies. Before SAIC, he spent nearly 11 years serving General Dynamics Information Technology in various capacities, according to his LinkedIn profile.
Wissler was appointed senior director of USAF enterprise infrastructure solutions at GDIT. In the said role, he was given profit and loss responsibility for a portfolio of over $100 million in IT enterprise network and infrastructure, IT support and services, cybersecurity, software and digital engineering projects of the Air Force and Space Force. Wissler took on the position after serving three years as GDIT's vice president of Air Force business development, responsible for strategic direction, funnel management, trade show and sponsorships and business unit strategic planning, among other activities. During his career at the company, Wissler was also appointed capture director for IT integration and senior program manager for the Air Force enterprise IT boundary defense system.
Before GDIT, the executive worked at L-3 Communications, which was renamed L3 Technologies in 2016, as program manager for contract capture and execution of contracts with the Department of Homeland Security and Department of State for command, control and communications work in Georgia.
Wissler previously served in the Air Force as flight commander for almost 11 years, supervising and training a team of highly skilled flight test engineers in airborne and ground-based electronic warfare systems testing for military, national and international customers.
Wissler holds a bachelor's degree in electrical engineering and engineering management from Tufts University and a master's degree in finance from California State University-San Bernardino.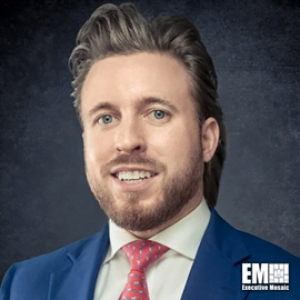 Conrad Symber has been serving as Aeyon's senior vice president of growth and strategy since December 2021. In the said role, Symber leads the company's growth team in each military department, defense agency, and civilian and commercial markets. He is also in charge of Aeyon's corporate growth strategy and growth initiative centered on business intelligence and customer relationship management, overseeing the delivery of solutions in digital transformation, data management and analytics, mission services and financial management. Symber joined Aeyon after nearly six years working at Sehlke Consulting, according to his LinkedIn profile.
Aeyon was formed through a merger between data analytics and management consulting provider Artlin Consulting and Sehlke in 2021. Through the consolidation, Aeyon gained access to Sehlke's proprietary robotic process automation software capabilities to enhance data management offerings to federal customers.
At Sehlke, Symber held a partner role for over three years and was responsible for the growth and delivery of financial management, digital transformation, health care advisory and logistics and supply chain management solutions within the Department of Defense, civilian agencies and commercial entities. He was also appointed director with tasks focused on Navy asset management.
Before joining Selhke, Symber worked at MorganFranklin Consulting as a manager of the risk and compliance practice from June 2012 to June 2016, during which he provided audit readiness training and briefs across the U.S. Marine Corps supply and comptroller community and became a lead team member of the USMC Internal Controls and Audit Readiness Team.
His work experience also includes serving as an accountant at The Mercadien Group and as an operations analyst at LVMH.
Symber holds a bachelor's and a master's degree in accounting from Felician University and Rutgers Business School, respectively.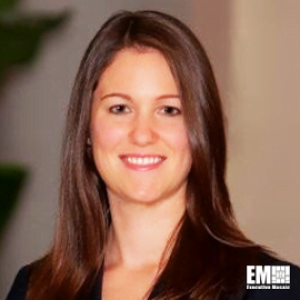 Emily Martin is the vice president of growth at Yorktown Systems Group and is a Potomac Officers Club member.
Martin oversees the company's marketing, corporate strategy and new business development. She has over 17 years of experience in defense contracting, having supported multiple Department of Defense and intelligence community organizations and all military branches.
She has been with Yorktown Systems since December 2021, according to her LinkedIn profile.
Bryan Dyer, the president and CEO of Yorktown Systems, said regarding Martin's VP appointment in December 2021 that she had the experience to help the company grow its business development and capture resources. Her expertise would drive the company as it looked forward to new opportunities, Dyer shared.
Martin was a business development executive at CACI International before joining Yorktown. She held this position from January 2019 to December 2021.
The industry veteran was also a business development executive at Lockheed Martin from 2009 to 2017. She started her professional career in 2005 as a research assistant at the Center for Strategic and International Studies.
Martin holds a bachelor's degree in political science from Villanova University.
Yorktown Systems Group is a service-disabled, veteran-owned small business that offers training and education, intelligence analysis, operational support, cyber operations, systems engineering, modeling and simulation, program management and integrated logistics services to government clients. It is headquartered in Huntsville, Alabama.
ABOUT POTOMAC OFFICERS CLUB
The Potomac Officers Club is owned and operated by Executive Mosaic. Since 2002, Executive Mosaic has been a leader in media and exclusive senior executive networking programs primarily targeted to the U.S. federal government contracting (GovCon) marketplace. In addition to connecting executives of consequence into a fabric of like minded communities, the company's growing cross-media platform serves as a leading source of news about the people, policies, trends and events shaping the nation's GovCon sector.
Category: Executive Profiles
Tags: Eldar Imanverdi Emily Martin Executive Profiles govcon government contracting Growth & Strategy Function/Leadership Tim Gillespie