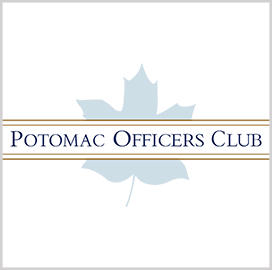 Business growth
Five Growth Executives in GovCon to Watch
A business needs a concrete growth strategy to maintain its consumer base and withstand market fluctuations, according to HubSpot, a developer of business software products.
Executives such as the chief growth officer combine expertise in marketing, sales, product development and finance to guide businesses toward their long-term objectives. CGOs are responsible for breaking down operational silos and driving organizational change, according to Ryan Hall, founder and CEO of business consultancy The Zeitgeist.
The Potomac Officers Club—a division of Executive Mosaic—features five growth executives in the government contracting sector.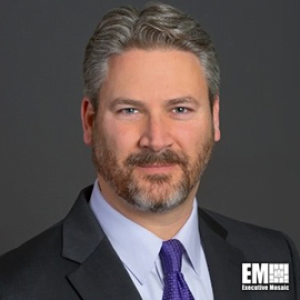 Brandon Ginsburg is a senior vice president and the chief growth officer at national security solutions provider NT Concepts and is a Potomac Officers Club member. He specializes in business development, investment and customer and competitive analysis.
At NT Concepts, Ginsburg accelerates company growth within the national security technology solutions market. He also leads the execution of business development operations, growth strategy, capture, proposal development and marketing efforts.
The industry veteran has been with the company since June 2020, according to his LinkedIn profile.
Ginsburg was with science and technology company Leidos for nearly seven years before assuming his current role at NT Concepts. At Leidos, he was the VP of business development and strategy and was a business development manager.
Prior to working at Leidos, he was the assistant VP of business development at Science Applications International Corp. In this position, he led account management, strategy development, capture management, proposal support and business opportunity pipeline management tasks.
Ginsburg started his career in 2002 as a senior applications developer at Dell Perot Systems.
He holds a master's degree in business from the University of Maryland Robert H. Smith School of Business and a bachelor's degree from The University of Texas at Austin.
NT Concepts offers artificial intelligence- and machine learning-enabled data solutions, mission operations support and digital platforms to defense, intelligence and national security agencies. It is headquartered in Vienna, Virginia.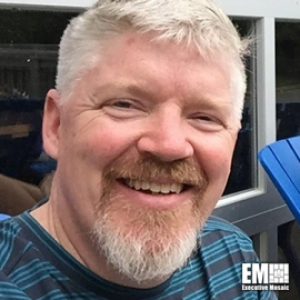 Matthew McDonald is the chief growth officer at Enterprise Knowledge, working out of Fairfax, Virginia. He is an accomplished operations and business development leader with over 20 years of management experience and a proven track record of driving revenue growth, according to his LinkedIn profile.
McDonald joined EK, touted as a knowledge and information management consulting firm, in December 2021. In his current role, he is responsible for ensuring the company's growth through, among other things, the execution of new business pursuits, key technology alliances, and solution development, his profile states.
Before joining his current employer, McDonald served as vice president of strategic initiatives at DSA, another information technology consultancy. He helped drive the firm's business development, solution development and customer service optimization efforts.
Previously, McDonald served as a vice president at PPC, a Virginia-based company providing services in energy, environment, health and public safety. In that role, he provided thought leadership, market direction, business development, and staff management and direction while overseeing client relationships.
Earlier in his career, McDonald served as a practice principal at Hewlett-Packard, where he led large and complex IT consulting engagements with the federal government.
McDonald earned his bachelor's degree in international relations from the University of South Carolina.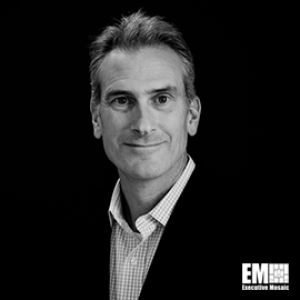 Yancey Hall is the chief growth officer of Isobar Public Sector, a global advertising services provider and one of the six brands under the Dentsu International umbrella.
Hall is responsible for leading the business development of Isobar Public Sector, a role that covers the U.S. federal, state and local sectors. He drives the company's ability to support the public sector's efforts to modernize legacy programs and systems, according to his LinkedIn profile.
His areas of expertise include secure mobile infrastructure, DevOps, enterprise content management and cloud infrastructure, Hall says on LinkedIn.
In a press release in July 2021, Dentsu said that Hall has more than 20 years of experience supporting digital transformation efforts at public and private-sector organizations.
Prior to joining Isobar, Hall served as a senior manager for digital at the EY professional services network, where he led digital transformation programs.
He also held roles at Booz Allen Hamilton, Fountainworks Media Group, Agilex Technologies, L-3 Communications and PGI Interactive.
Throughout his career, Hall has contributed print and online articles for publications such as National Geographic, The Economist and Saltwater Sportsman.
Hall earned a master's degree in English from North Carolina State University and a bachelor's degree in business administration from the University of North Carolina Kenan-Flagler Business School.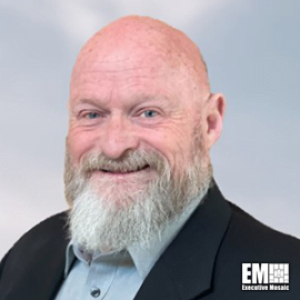 Jay Jones is the chief development officer at HighPoint Global, working out of Indianapolis, Indiana. He is a dynamic, high-energy, results-oriented sales leader with strong solution selling experience, according to his LinkedIn profile.
Jones is described as a consummate senior executive with strong mentoring, relationship and team-building skills. He is "driven to succeed and excel in the sales of products and services" during all types of challenging economic environments, his profile reveals.
Jones joined HighPoint in November 2021. His current role sees him working to help government agencies improve the way they communicate with citizens.
Before joining his current employer, Jones was busy operating his own bee farm, OneWildHoney Apiary Farm. He and his wife cultivate bees and herbs on their 100-acre farm in Western Kentucky.
Previously, Jones also worked part-time as the principal consultant at Lohfeld Consulting Group. He also served as managing director of Greenhouse Consulting on a part-time basis.
Jones retired from the Army with the rank of colonel after 20 years of service in 1995.
Jones earned his bachelor's degree in business from Western Kentucky University. He later earned his executive master's degree in acquisitions management from Defense Systems Management College.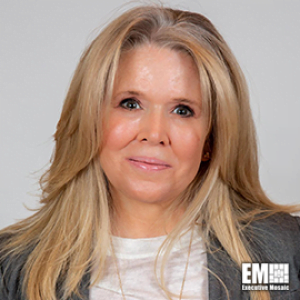 Trey Theimer is a senior vice president and the chief growth officer at government services provider Serco. She has been with the company since November 2021.
Theimer oversees the growth of Serco North America, which serves public sector clients in the U.S. and Canada. Serco North America offers management, modernization, logistics and various support services that support defense, transportation and citizen services.
The industry veteran was the VP of growth at technology company Peraton's citizen security and public services sector before assuming her current leadership role, according to her LinkedIn profile.
She also held multiple leadership positions at Perspecta, which was acquired by Peraton in May 2021. At Perspecta, she was the VP of business development and capture for federal civilian and state and local, and was the VP and general manager of the company's Department of Homeland Security portfolio.
Theimer also handled various directorship roles at Accenture and Deloitte. She started her professional career in 2005 as director of business development and strategy at global IT services and consulting company CSC.
Theimer holds a bachelor's degree from Clemson University. She is also a current member of the Homeland Security and Defense Business Council's board of directors and was a board member at the National Defense Industrial Association.
Serco Group supports government agencies and other institutions that support national security and public welfare. It is headquartered in Hook, U.K., and has multiple offices in the U.S. and other parts of the world.
ABOUT POTOMAC OFFICERS CLUB
The Potomac Officers Club is owned and operated by Executive Mosaic. Since 2002, Executive Mosaic has been a leader in media and exclusive senior executive networking programs primarily targeted to the U.S. federal government contracting (GovCon) marketplace. In addition to connecting executives of consequence into a fabric of like minded communities, the company's growing cross-media platform serves as a leading source of news about the people, policies, trends and events shaping the nation's GovCon sector.
Category: Executive Profiles
Tags: Brandon Ginsburg Executive Profiles govcon government contracting growth executives Jay Jones Matthew McDonald Trey Theimer Yancey Hall