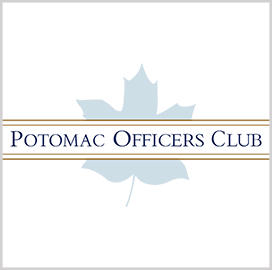 Health market
executives
Five Health Market Executives in Government Contracting
U.S. health care organizations are currently accelerating the transition of technologies and capabilities out to market. Robert Wood, an information security executive at the Centers for Medicare and Medicaid Services, said that year-long technology development cycles are no longer viable in the health care sector, especially for startups.
"The unfortunate thing with technology is that it atrophies under your feet," Wood said at a recent GovCon Wire event.
Meanwhile, the Department of Veterans Affairs, America's largest integrated health care system, is elevating the role of its information technology office. According to one senior official, the office is now serving as consultants instead of order-takers for other VA components seeking to transform their IT.
The Potomac Officers Club—a division of Executive Mosaic—presents five health market leaders in the government contracting sector.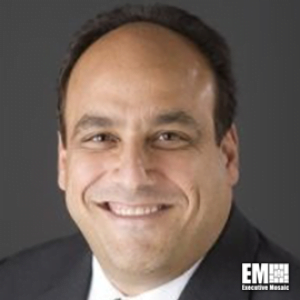 Thomas Bonina, a member of the Potomac Officers Club, is the president of the health information technology operating group at Koniag Government Services.
In his role, Bonina is in charge of a team of IT professionals supporting federal clients, including the Defense Health Agency, Indian Health Service, Food and Drug Administration, National Institutes of Health and the Centers for Medicare and Medicaid Services, according to his LinkedIn profile.
Before he was promoted to his current role in June, Bonina served as Koniag's senior vice president responsible for growing the management consulting operating group. He led work with CMS, DHA, the Department of Health and Human Services and other federal clients.
He previously spent over years at Accenture, where he worked as a sales capture manager focused on health analytics and digital health in North America.
From 2008 to 2012, Bonina served as VP of enterprise solutions at Edmond Scientific. His work was focused on health information interoperability, enterprise architecture and enterprise content management.
Bonina's other past roles include health solutions architecture principal at Vangeant, senior associate at Booz Allen Hamilton, data warehouse solution architect at NCR-Teradata, practice director at Unisys, system engineer at Lockheed Martin and project engineer at Boeing.
He earned a Master of Business Administration degree from Drexel University's LeBow College of Business and a bachelor's degree in computer science from the State University of New York Maritime College.
Anita Lynn is a principal at the information technology services and consulting firm Capgemini Government Solutions, working out of Potomac, Maryland. She has 30 years of experience "helping individuals and organizations work together to tackle complex problems," according to her LinkedIn profile.
Lynn credits her successes to her ability to deliver rapid situation assessments, innovate creative technology solutions, deliver excellence and build high-achieving teams. She approaches every client engagement with a mission-first perspective, strategically applying technology to business needs, her profile further reveals.
Lynn only recently joined McLean, Virginia-headquartered Capgemini, coming aboard in March. She is currently the firm's government solutions market head, focusing on agencies tasked with health and benefits. Her current role sees her taking responsibility for client satisfaction and the growth of the health segment.
Before joining her current organization, Lynn was a senior vice president at the IT consulting firm BRMi, where she worked for almost 12 years. She joined the firm as a vice president for management consulting services before being appointed to the SVP role.
Lynn's previous professional experience also includes being a director of consulting services at CGI, where she worked for 17 years. That role saw her helping commercial organizations with IT strategy, consulting, and systems implementation across various industries and multiple geographies.
Lynn earned her bachelor's degree in engineering from the University of Pennsylvania.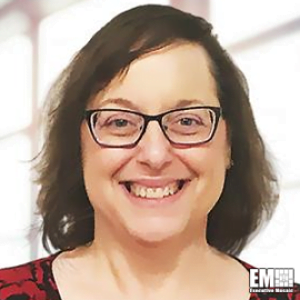 Lynn Goodrich is the director of CGI Federal's Healthcare Security and Privacy Advisory Services group and is a Potomac Officers Club member. She has been holding this position since June 2016.
Goodrich oversees information security, privacy and compliance program activities for improper payment and recovery audit contacts at various health care organizations, including the Centers for Medicare and Medicaid Services and the Department of Veterans Affairs. She also leads security, compliance and risk assessments for health care compliance clients.
The industry veteran has been with CGI Federal for nearly 18 years and held multiple leadership roles at the company. These positions include security and privacy manager of the organization's Federal Healthcare Program and senior security analyst at CGI's Federal Financial Systems Program, according to her LinkedIn profile.
Goodrich was a principal consultant at Keane Federal Systems from 1993 to 2004. In this position, she worked with various government agencies in their software-related missions.
She started her career in 1986 as a senior consultant at KMPG International. In this role, she managed implementation and post-implementation projects for government financial management system clients.
The CGI Federal executive holds a master's degree in accounting systems, a bachelor's degree in finance and a bachelor's degree in management science from the University of Maryland.
CGI offers business consulting, systems integration, IT modernization and other services and solutions to clients in the federal government, health and financial services sectors. It is headquartered in Montreal, Canada, and has offices in the U.S., Canada and Europe.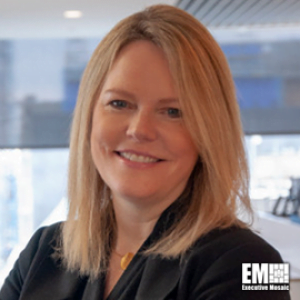 Kathryn Feldmann is a senior client development adviser at the business consulting firm McKinsey & Company, working out of Annapolis, Maryland. She brings to her current job more than 20 years of professional experience in government and private sector consulting, according to her LinkedIn profile.
Feldmann brings to the table a wide range of insights and skills honed over years in the industry. Her core competencies include business development, contract negotiations, project management, marketing, customer relations, and strategic planning for health care, management consulting, information technology and software firms.
Feldmann joined McKinsey in December 2015. She has served primarily as the federal health care client development adviser for the firm's public sector practice, her profile further reveals.
Before joining her current employer, Feldmann was an account executive at National Government Services, a health care insurance provider. That role saw her overseeing business development activities for the Centers for Medicare and Medicaid Services account.
Previously, Feldmann held executive positions in business development at CGI Federal. Her last position for the consulting firm was as director of business development for its Healthcare Compliance Group, which focused on identifying and reducing improper payments due to fraud, waste and other forms of abuse.
Feldmann earned her degree in political science and government from Georgetown University. She later earned her Master of Business Administration degree from The George Washington University School of Business.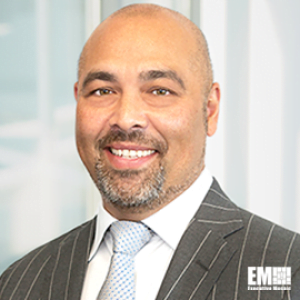 Tarik Reyes is the president of the global health and financial solutions sector of government contractor Peraton. He has been holding this position since May 2021.
Reyes is responsible for delivering technology solutions to clients that deal with public and global health, human services, finance and military services. The solutions that his sector delivers include digital modernization systems, claims and benefits delivery, fraud detection, data management, disease management and medical and public safety systems.
He was the president of Peraton's civil and health sector before assuming his current position, according to his LinkedIn profile.
Reyes held various vice president roles at Northrop Grumman before joining Peraton, including VP of the civil and health sector. In this position, he led a portfolio of over 240 programs and over $1 billion in sales.
Prior to this leadership role, he was the VP of Northrop's Mission Systems International Global Division and the VP of the company's Missile Defense & Protective Systems Division.
Reyes was with Northrop Grumman from 2005 until Peraton's acquisition of the former's Mission Systems and IT services business unit in 2021 or $3.4 billion.
The Peraton executive also held directorship roles at Microsoft Corp. and Vis.Align and was a nuclear engineer at Bechtel Power Corp. He started his career in 1995 as a mechanical engineer at QED Systems.
Reyes holds a degree in nuclear engineering and mechanical engineering from the University of Maryland and a degree in financial management from the University of Virginia Darden School of Business.
Peraton offers cyber, digital, cloud and engineering solutions and services to clients in the defense, space, homeland security and health sectors. It is headquartered in Herndon, Virginia, and has multiple offices across the U.S.
ABOUT POTOMAC OFFICERS CLUB
The Potomac Officers Club is owned and operated by Executive Mosaic. Since 2002, Executive Mosaic has been a leader in media and exclusive senior executive networking programs primarily targeted to the U.S. federal government contracting (GovCon) marketplace. In addition to connecting executives of consequence into a fabric of like minded communities, the company's growing cross-media platform serves as a leading source of news about the people, policies, trends and events shaping the nation's GovCon sector.
Category: Executive Profiles
Tags: Anita Lynn Executive Profiles govcon GovCon Wire government contracting Kathryn Feldmann Lynn Goodrich Robert Wood Tarik Reyes Thomas Bonina