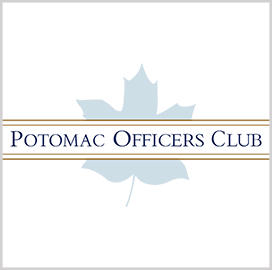 IT products and services
Five Information Technology Executives in the GovCon Sector
Information technology has become interwoven in the day-to-day operations of organizations in every sector of the economy.
The federal government is constantly modernizing its IT to enable modern cybersecurity measures and improve user experience when interacting with agencies digitally.
For instance, the General Services Administration recently launched a new single sign-on solution, Login .gov, for federal websites to improve accessibility. The Department of Veterans Affairs has adopted Login .gov for its three major web portals.
The Potomac Officers Club⁠—a division of Executive Mosaic⁠—features five information technology solutions executives in the government contracting sector.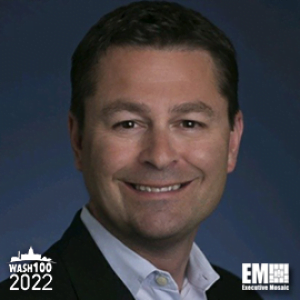 Jim Kelly, a 2022 Wash100 awardee, serves as senior vice president and general manager for federal at Dell Technologies, an information technology services and consulting company.
Dell offers a range of security, IT infrastructure, digital workforce and industry-specific solutions, its website says. The company also helps federal clients adopt multi-cloud infrastructure, implement digital workplace solutions and build better data pipelines.
In his role, Kelly is responsible for the full portfolio of systems, software and services that Dell offers to U.S. federal customers. He previously spent six years as Dell's vice president of Department of Defense and intelligence sales, his LinkedIn profile says.
Prior to joining Dell, Kelly served as Microsoft's senior director for the U.S. Army, responsible for product sales strategy development and oversight of services sales.
He was a direct sales manager at Symantec, a provider of cybersecurity software and services. He managed the company's U.S. Army and Department of Defense joint agency sales team.
From 2005 to 2013, he served as Dell's director of sales for the Army. Before that, he spent over five years as a major account manager for the company.
Kelly also worked as a business development manager at ITC and as a senior account executive at BTG earlier in his career.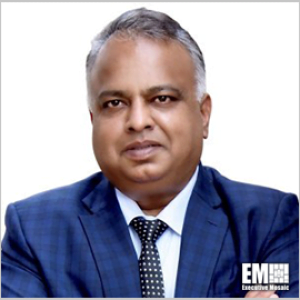 Sandeep Shilawat is vice president of cloud and edge computing at government services contractor ManTech, working out of Herndon, Virginia. He is a seasoned technology thought leader with experience in the commercial and federal technology markets, according to his LinkedIn profile.
In the course of his extended career, Shilawat has built state-of-the-art systems, software and products for the financial technology market, particularly those specializing in fixed income analytics. He has also managed "path-breaking turnkey IT modernization programs" in the classified domain, his profile further reveals.
Shilawat joined ManTech in October 2017, following ManTech's acquisition of InfoZen, Shilawat's former employer. His current role sees him managing a team of thought leaders while at the same time coaching new personnel in the company's Innovation and Capabilities Office. He also advises top management on mergers and acquisition opportunities, among a range of other responsibilities.
Concurrently, Shilawat sits as a member of the strategic advisory councils of multiple companies. He also acts as a technical advisory board member for various start-ups.
Before joining his current organization, Shilawat managed a $55 million cloud service broker program at the National Aeronautics and Space Administration. In that role, he managed a staff of over 60 while promoting the use of the cloud across the space agency's various offices and bureaus.
Shilawat earned his degree in engineering from the College of Engineering Pune. He later earned his master's degree in transportation systems engineering from the Indian Institute of Technology, Bombay.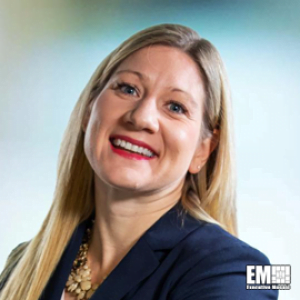 Kristen Cheman is the vice president of digital and analytic solutions at Logistics Management Insitute and is a Potomac Officers Club member. She has been with the nonprofit organization since 2010.
Cheman leads LMI's IT and analytics practice, which comprises over 500 engineers and researchers who focus on data, software development, cloud, enterprise resource planning and cybersecurity. She also oversees the organization's profit and loss and digital transformation portfolios.
Cheman also led LMI's data operations practice and was the acting director of its enterprise operations practice, according to her LinkedIn profile.
Before joining LMI, the industry veteran was an engineer at Lockheed Martin. In this position, she created a database tool that links research projects with business opportunities.
Cheman also designed and coded algorithms that allowed the U.S. Navy's submarines to detect and track underwater threats. The software that she developed was integrated and tested on three undersea vessels.
The industry veteran was also a senior manager of machine learning strategy at Capital One.
Cheman holds a master's degree in systems engineering from the University of Virginia, a master's degree in applied mathematics from North Carolina State University and a bachelor's degree in mathematics from Allegheny College.
LMI offers digital and analytics solutions, logistics and management advisory services to clients in the defense, space, health, homeland security and intelligence sectors. It is headquartered in Tysons, Virginia, and has offices in Alabama, Illinois and Texas.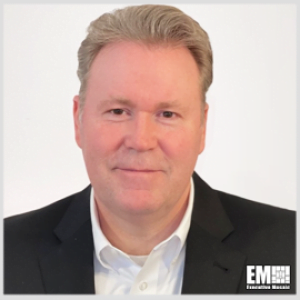 Gurvais Grigg is the global public sector chief technology officer at software developer Chainalysis, working out of the Washington-Baltimore Metropolitan Area. He is a bilingual technology executive who has over 27 years of experience in national security and law enforcement as well as conducting investigations in the private sector, according to his LinkedIn profile.
Grigg joined Chainalysis in February 2021 after retiring from the Federal Bureau of Investigation. Since rejoining the private sector, he has helped the blockchain data, software and crypto-intelligence company manage risk and support investigations.
In his 23 years as a special agent and executive for the FBI, Grigg oversaw numerous criminal and national security investigations. He led diverse teams to design and build state-of-the-art operational and technical capabilities, identifying and tracking suspected terrorists, spies, and criminals and their finances, his profile further reveals.
Grigg became a special agent for the bureau in 1998 and worked his way up to positions of greater responsibility in the years that followed. He was an FBI assistant director at his retirement in 2021.
Before entering government service in the late 1990s, Grigg had brief stints as an insurance agent and stockbroker.
Grigg earned his bachelor's degree in biochemistry from Brigham Young University. He later earned his master's degree in homeland security from Long Island University's Riverhead Campus.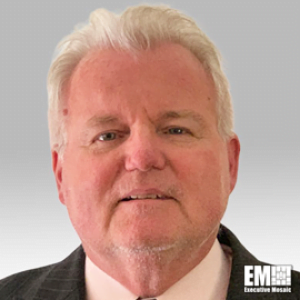 Brian Flood is the founder and chief executive officer of IT services provider DecisionPoint Corp. and is a Potomac Officers Club member. He has been with the company since 2011.
Flood aligns technology initiatives with business goals to deliver consistent growth for the company. He is an expert in enterprise architecture, national and corporate security, application development, technology trends and e-business.
Flood has experience in selling and implementing technology solutions in the public sector. The CEO also oversees numerous merger and acquisition activities, business development and marketing divisions and project planning and implementation, DecisionPoint said.
Before founding and leading DecisionPoint, Flood was the co-founder and CEO of Aequus Strategy Group, a company that provided consultancy services to organizations that work in the public sector. The other leadership roles that the industry veteran has held are senior vice president of media company Federal Sources and VP of sales at PPI Inc., according to his LinkedIn profile.
Flood is a military veteran who served in multiple positions in the U.S. Army. His roles in the service include nuclear launch officer and public affairs officer.
The DecisionPoint CEO graduated from Pace University and Fordham University.
DecisionPoint offers IT modernization, digital transformation, cybersecurity, health IT and intelligent automation services to clients in the defense and federal civilian sectors. It is headquartered in Gaithersburg, Maryland.
ABOUT POTOMAC OFFICERS CLUB
The Potomac Officers Club is owned and operated by Executive Mosaic. Since 2002, Executive Mosaic has been a leader in media and exclusive senior executive networking programs primarily targeted to the U.S. federal government contracting (GovCon) marketplace. In addition to connecting executives of consequence into a fabric of like minded communities, the company's growing cross-media platform serves as a leading source of news about the people, policies, trends and events shaping the nation's GovCon sector.
Category: Executive Profiles
Tags: Brian Flood Executive Profiles govcon government contracting GSA Gurvais Grigg information technology Jim Kelly Kristen Cheman Sandeep Shilawat VA