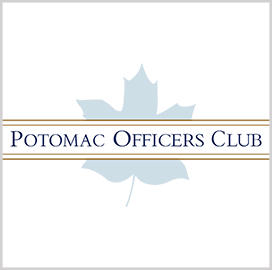 Intelligence leadership
Five Intelligence Leaders in Government Contracting
Intelligence is a critical resource for gaining insight into potential threats, assessing policies and developing profiles of foreign officials, according to the Office of the Director of National Intelligence.
Aside from driving the decisions of U.S. government leaders, intelligence is also becoming increasingly important for military commanders. The U.S. Army, for instance, has been modernizing and working to codify information advantage into doctrine, C4ISRNET reported.
The Potomac Officers Club—a division of Executive Mosaic—features five intelligence leaders in the government contracting sector.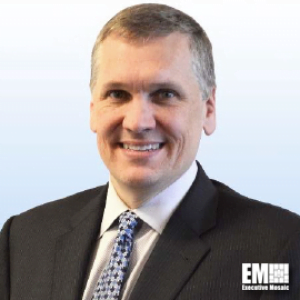 Peder Jungck serves as BAE Systems' vice president and general manager for intelligence solutions. BAE Systems Intelligence and Security offers a range of solutions and services to militaries and governments, according to the company's website.
The business unit also offers solutions in information technology, cybersecurity, intelligence analysis, systems integration and operations and maintenance.
In his role, Jungck worked on sponsorships for complex projects, programs and portfolios at the University of Manchester. He also chaired the I&S employee engagement and retention committee, according to his LinkedIn profile.
In December 2017, BAE announced that Jungck would be president of the IT-Information Sharing and Analysis Center, a nonprofit group of companies focused on enhancing cybersecurity through collaboration.
He served as VP and chief technology officer of BAE I&S from 2013 to 2018. Prior to joining BAE, Jungck served as senior VP and chief CTO of Science Applications International Corporation's cybersecurity business unit.
Jungck was the founding CEO and chairman of CyberShield Technologies, a network security company that is now part of LookingGlass Cyber Solutions.
He also holds advisory roles on the boards of the Security Innovation Network, CyberMaryland and the National Initiative for Cybersecurity Education.
BAE said he holds 26 patents in networking and technology, has written a book and has peer-reviewed works on secure computing and software-defined networking.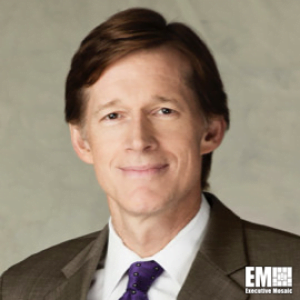 Paul Ingholt is an intelligence leader and partner at business consulting and services firm Guidehouse, working out of Vienna, Virginia. He brings an exceptional record of building teams and capabilities, establishing a financially sustainable delivery model, capturing new geographic and market opportunities, and enhancing brand reputation for a professional services organization, according to his LinkedIn profile.
Ingholt operates with a holistic approach to analysis, strategy development, establishing an operational and financial framework, and leading diverse teams through implementation to realize clients' strategic objectives. Also described as an intelligence and defense analyst, he holds an active top-secret sensitive compartmented information clearance.
Ingholt joined Guidehouse in January 2020. His current role involves combining deep public sector and commercial expertise to "help clients solve the unique societal challenges of our time."
Before joining his current organization, Ingholt was the senior vice president of international accounts at Booz Allen Hamilton, where he worked for 20 years. He joined the firm in 2000 to lead its economic and business team, gradually taking on roles of greater importance.
Before he transitioned to the private sector, Ingholt served as the Central Intelligence Agency's director of program assessment and evaluation. That role saw him conducting policy, planning, programming and budgeting reviews for national intelligence programs.
Ingholt earned his bachelor's degree in political science and economics from the University of Washington. He later earned his law degree from the American University Washington College of Law.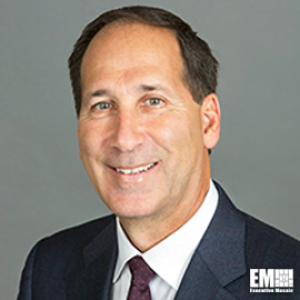 Alphonse Whitmore is the president of the Intelligence & Security sector of BAE Systems. He has been with the company since October 2017.
Whitmore, who has won the Wash100 award multiple times, leads around 7,000 employees who provide systems engineering, integration and service sustainment services to the Department of Defense, the Intelligence Community and federal civilian agencies. The support services that the I&S sector offers cover sea, land, space and cyber domains.
He handled various leadership roles at General Dynamics Information Technology before assuming his current position, according to his LinkedIn profile.
The industry veteran was the senior vice president of GDIT's Global Solutions division from 2013 to 2017. In this role, he led over 6,000 people who work with the DOD and state and local government customers.
He was the senior VP of GDIT's Navy and Air Force Systems division from 2006 to 2013. Prior to that, he served in VP roles at GD Network Systems and GD Mission Systems.
Whitmore also held different positions at GTE Government Systems, which was acquired by GDIT in 1999. He started his career in 1983 as a marketing manager at GTE Laboratories.
The BAE executive holds a master's degree in business administration and management from Northeastern University and a bachelor's degree in electrical and electronics engineering from Brown University.
BAE Systems offers technology, cybersecurity, intelligence and electronics services and products that support all military domains, from sea to space and cyber. It is headquartered in Farnborough, U.K., and has offices in the U.S. and different parts of the world.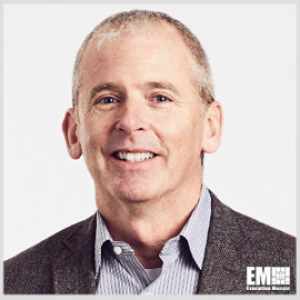 John Pereira is an intelligence leader and partner at IBM Consulting, working out of Sterling, Virginia. He is focused on helping his current and former colleagues in the Intelligence Community "meet their critical mission needs in faster, stronger and more agile ways," according to his LinkedIn profile.
Pereira says that he strives to bring the benefits of digital transformation, advanced data analytics, hybrid cloud technology, and the envisioned move to quantum computing to IBM's clients.
Pereira joined IBM Consulting, formerly called IBM Global Business Services, in October 2017. His current role sees him leading the team handling the firm's IC business.
Before joining the IBM group, Pereira was a senior executive of the Central Intelligence Agency, a position he held for over eight years.
For a time, he served as the vice president of intelligence community strategy and operations at engineering firm AECOM.
Earlier in his career, Pereira served as an adjunct professor at George Mason University's Volgenau School of Engineering. He taught a course called "Developing Leaders of Integrity."
Pereira earned his bachelor's degree in engineering at George Washington University. He later earned an executive program certificate from Northwestern University's Kellog School of Management.
Pereira won the CIA Director's Award in 2011 and 2012 as well as the Presidential Rank Award for Distinguished Senior Intelligence Service Officer in 2013.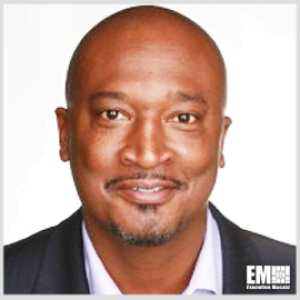 Vernon Saunders is the senior vice president of national intelligence at Science Applications International Corp. and is a two-time Wash100 winner. He has over 26 years of experience in creating strategies, leading teams and executing technology initiatives that help clients achieve sustainable gains.
Saunders manages SAIC's work with the Intelligence Community. He reports to Michael LaRouche, president of the company's National Security and Space sector.
The industry veteran has been with SAIC since October 2021, according to his LinkedIn profile.
He was the general manager of data and mission IT at Huntington Ingalls Industries Technical Solutions before joining SAIC. He held this position from 2019 to 2021.
Saunders was also the vice president and general manager of national security solutions at Verizon Federal Network Systems, which was acquired by Jacobs Engineering Group in 2014. He held this position from 2015 to 2019.
The SAIC executive holds a Master of Business Administration degree from Averett University and a bachelor's degree in electronics from Norfolk State University.
SAIC offers mission support, information technology, logistics and vehicle and weapon systems platform support to defense, intelligence, space, health and federal civilian agencies. It is headquartered in Reston, Virginia, and has offices within and outside the U.S.
ABOUT POTOMAC OFFICERS CLUB
The Potomac Officers Club is owned and operated by Executive Mosaic. Since 2002, Executive Mosaic has been a leader in media and exclusive senior executive networking programs primarily targeted to the U.S. federal government contracting (GovCon) marketplace. In addition to connecting executives of consequence into a fabric of like minded communities, the company's growing cross-media platform serves as a leading source of news about the people, policies, trends and events shaping the nation's GovCon sector.
Category: Executive Profiles
Tags: Alphonse Whitmore Executive Profiles govcon government contracting intelligence leadership John Pereira Paul Ingholt Peder Jungck Vernon Saunders