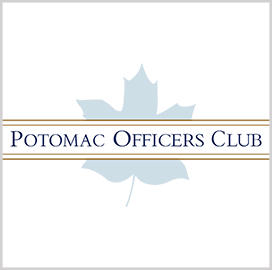 Mission solutions
Five Mission Solutions Experts in the GovCon Sector
The Department of Defense relies on a sprawling industrial base for the tools it needs to accomplish its missions—be it outpacing its adversaries, upgrading warfighting capabilities or addressing the climate crisis.
Some government contractors have whole business units dedicated to delivering mission solutions to help the Pentagon tackle its most complex problems.
The Potomac Officers Club—a division of Executive Mosaic—features five mission solutions specialists in the government contracting sector.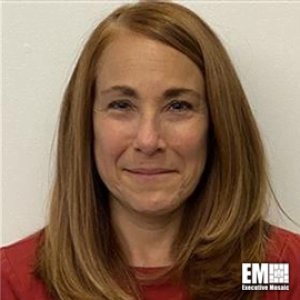 Laine Klein is the senior vice president of global mission solutions at Amentum. In June, Klein was selected as one of four executives to lead a newly formed national security group within the company. She leads its intelligence segment, the result of Amentum's $1.9 billion acquisition of PAE in February.
From August 2013 through January 2020, Klein worked for AECOM subsidiary URS Corporation. In that company, she also held the position of SVP of global mission solutions.
From April 2011 through July 2013, she served as executive director of analysis and processing at Computer Sciences Corp., where she was chosen to oversee a new, consolidated profit and loss organization encompassing the company's analytics programs. Her tasks included planning and managing operations as well as business development and branding, her LinkedIn profile says.
While at CSC, Klein also served as executive director of its Army division, handling business profits and growth, providing guidance and cultivating client relationships. During a prior stint at the company between 2008 and 2009, she was operations director for its national intelligence division, which maintains the information technology infrastructure for the CIA, National Reconnaissance Office and other intelligence community organizations. She was also a senior program executive responsible for diplomatic communications services to the Department of State and other agencies.
Between her stints at CSC, Klein was a capture executive and senior manager at General Dynamics Advanced Information Systems, now GD Mission Systems, where she focused on growth in the geospatial intelligence market.
At the start of her career, she held leadership roles at BearingPoint, Science Applications International Corp. and Anteon.
Klein holds a Master of Business Administration degree in management from Strayer University. She attained her master's and bachelor's degrees in criminology from the University of South Florida.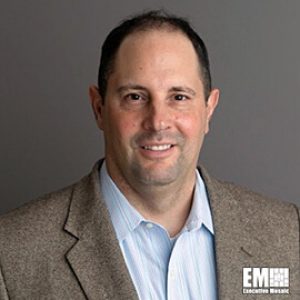 Michael Bosco is the senior vice president of Army mission solutions at Sev1Tech, an information technology services and consulting firm headquartered in Woodbridge, Virginia. Bosco, a Potomac Officers Club member, manages the company's solutions development, strategy and customer engagement offerings for U.S. Army and special operations command, control, computers, communications, cyber, intelligence, surveillance and reconnaissance requirements, according to his LinkedIn profile.
Bosco is also the CEO and founder of Carver Global Group, a service-disabled, veteran-owned small business that supports current and prospective federal contractors. He works part-time at the Veteran Growth Project, a nonprofit he founded, and as a technical and business mentor at FedTech, supporting the Army Applied Small Business Innovation Research program.
Previously, he oversaw business development and capture in leadership roles at Ops Tech Alliance, Altamira Technologies and BAE Systems, where he was also the subject matter expert on U.S. Special Operations Command and several members of the intelligence community.
As part of the U.S. Army, Bosco spent over two decades within various commands and IC agencies such as USSOCOM and Theater Special Operations Command. The veteran retired from service in 2012 as a senior intelligence sergeant major to special activities.
Bosco received a Master of Business Administration degree from the Raymond A. Mason School of Business at the College of William and Mary. He earned a master's and a bachelor's degree in IT project management at Touro University.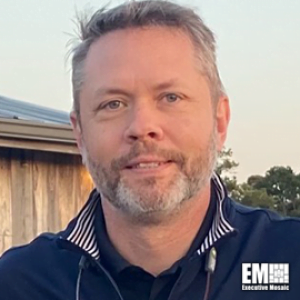 Grant Hagen serves as the president of cyber, electronic warfare and space for the Mission Technologies division of Huntington Ingalls Industries. Hagen, a Potomac Officers Club member, was appointed to the role after working as business operations vice president of the division, which was then known as Technical Solutions.
Hagen started his career at HII in May 2012 as director of procurement planning and material control of the HII Newport News Shipbuilding division, according to his LinkedIn profile. He also held director positions focused on production control and business technology and transformation within the shipbuilding business.
HII named Hagen to his current role in November 2021, replacing Technical Solutions Chief Operating Officer Terri Walker-Spoonhour, who led the group in an acting capacity.
In an Executive Spotlight interview with POC, Hagen highlighted HII's intent to work with the federal government to accelerate innovation, noting that data science and artificial intelligence technology are evolving greater than policy and traditional federal contracting practices.
"All of HII's innovation investments are focused on unmet mission needs," said Hagen. "We combine these tech agnostic solutions with service models that allow the government and mission partners to continually incorporate modern capabilities in an agile, compliant and secure way."
Prior to joining HII, Hagen worked at Raytheon for more than six years as director of programs, capture and business development, and at Northrop Grumman where he performed submarine engineering and business analysis, among other responsibilities.
Hagen holds a bachelor's degree in civil engineering from Arkansas State University and a master's degree in finance from William & Mary's Raymond A. Mason School of Business.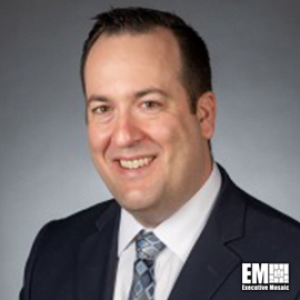 Rich Carter is the director of business development at Lockheed Martin Space's Mission Solutions business unit.
Carter has over 18 years of experience in executive leadership, program management, electrical and systems engineering and business development. At Lockheed, he leads a team that delivers space-based applications and solutions to customers in the defense, intelligence and commercial sectors.
He has been with the company since December 2021, according to his LinkedIn profile.
Before joining Lockheed, Carter worked for Sierra Nevada Corp. where he held multiple roles over nearly nine years, including vice president of business development and technology and VP of programs. He was most recently the VP of SNC's national security and battlespace management business unit.
Carter's other former employers include Cobham, Tyco Electronics, General Dynamics company IDSI and BAE Systems, where he began his professional career in 2004.
The Lockheed executive holds a master's degree in technological systems management from Stony Brook University and a bachelor's degree in electrical engineering from Bucknell University.
Lockheed Martin's Space business segment builds satellites and spacecraft and offers space-related services, such as severe weather monitoring and GPS connectivity, to government and commercial clients. Lockheed is headquartered in Bethesda, Maryland, and has offices within and outside the U.S.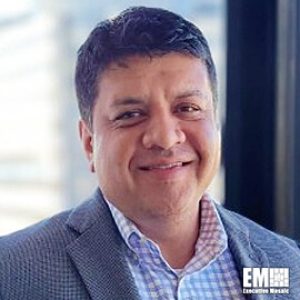 Richard Campos is the senior vice president of business development at Altamira Technologies Corp., a company that provides mission solutions to defense and national security agencies.
Campos leads a team that is focused on the development of the company's long-term growth strategy. According to Altamira CEO Jane Chappell, Campos has years of experience in engineering, product management and mission solutions delivery.
The industry veteran has been with Altamira since August 2021, according to his LinkedIn profile.
Campos worked at Raytheon Technologies for 13 years before joining Altamira. He was a program director from 2018 to 2021, a role in which he oversaw various programs that support national security and internal mission execution.
At Raytheon, he led the execution of a contract from the Department of Homeland Security with task orders to implement agile development, cloud, DevSecOps, cyber analytics and IT transformation. He was also responsible for internal program execution for other clients.
He was also a consultant at the professional services company Deloitte from 2007 to 2008. Campos started his professional career in 2001 as a senior software engineer at Raytheon Co.
The Altamira executive holds a master's degree in mathematics from Texas Tech University.
Altamira is headquartered in McLean, Virginia, and has an office in Fairborn, Ohio.
ABOUT POTOMAC OFFICERS CLUB
The Potomac Officers Club is owned and operated by Executive Mosaic. Since 2002, Executive Mosaic has been a leader in media and exclusive senior executive networking programs primarily targeted to the U.S. federal government contracting (GovCon) marketplace. In addition to connecting executives of consequence into a fabric of like minded communities, the company's growing cross-media platform serves as a leading source of news about the people, policies, trends and events shaping the nation's GovCon sector.
Category: Executive Profiles
Tags: Department of Defense Executive Profiles govcon government contracting Grant Hagen Laine Klein Michael Bosco Mission Solutions Rich Carter Richard Campos