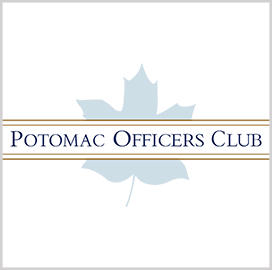 Government contracting
Five Portfolio and Managing Directors in GovCon to Watch
Large government contractors typically work with multiple agencies with different sets of requirements. Defense agencies, for instance, are set to demand more stringent cybersecurity controls from their industrial base.
Amid expanding compliance requirements among agencies, it makes sense for companies to appoint leaders with knowledge and skills tailored to certain customers or markets.
The Potomac Officers Club—a division of Executive Mosaic—features five portfolio and managing directors in the government contracting sector.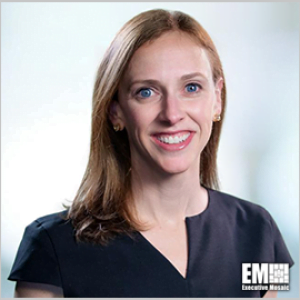 Melissa McLane Wright is the director of the Department of Homeland Security market at Logistics Management Institute. She has been with the company since February 2020.
At LMI, she oversees a portfolio of contracts and projects that support the DHS. She also works with project managers and business development teams to help the Homeland Security Department secure new opportunities and partners and allow LMI to support the agency's emerging needs.
The industry veteran held various leadership positions at auditing and professional services company Deloitte before assuming her current role, according to her LinkedIn profile.
Wright was the manager of Deloitte's government and public services client account from 2018 to 2020. In this position, she worked with leaders within and outside the organization to ensure that clients' needs are met, identify growth opportunities and implement plans in support of partners.
She had also handled various strategy and operations leadership roles at Deloitte since 2011.
The LMI executive also worked at the Federal Housing Finance Agency, The Blackstone Group, UBS Investment Bank and auditing company PricewaterhouseCoopers. She started her career in the private industry in 2007 as an information risk management intern at Barclays Wealth.
Wright holds a master's degree in decision science/strategic management and public policy from George Washington University School of Business and a bachelor's degree in finance and corporate reporting and analysis from Boston College. She is also a certified government financial manager.
LMI is a nonprofit organization that offers digital and analytic solutions, logistics and management advisory services to clients in the defense, intelligence, space, homeland security and health and civilian sectors. It is headquartered in Tysons, Virginia, and has offices in Alabama, Illinois and Texas.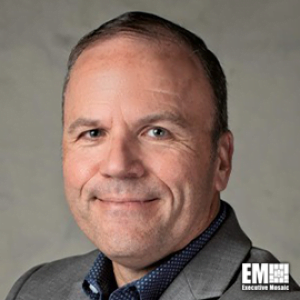 Doug Keating is a senior director of portfolio management at multinational technology corporation Microsoft, working out of Reston, Virginia. He collaborates with a team of world-class engineers and cloud computing experts to deliver digital transformation to federal government clients with a focus on national security, according to his LinkedIn profile.
Concurrently, Keating serves as the chief learning officer at ATW!, an online company that he founded to train the "next generations of leaders who will make the world a better place." He considers it his mission to create leaders who are confident, clear and creative, his biography further reveals.
Keating joined Microsoft in January 2020. His current role sees him leading the delivery of various cloud computing technologies to the Intelligence Community, spurring forward digital transformation.
Before joining his current employer, Keating served as the executive program director at Booz Allen Hamilton. In that role, he led a team of over 450 staff to provide an array of technology and management consulting services to multiple chief information officers in the IC.
Previously, Keating served as a consultant at Accenture. He is credited for leading the team which designed, developed, and delivered the curriculum used to train the content management community of the Internal Revenue Service.
Keating's early career was spent as a signal corps officer in the U.S. Army. He logged over 11 years of active military service before entering the corporate world.
Keating earned his bachelor's degree in economics from the University of Virginia. He later earned his master's degree in management information systems from the same institution.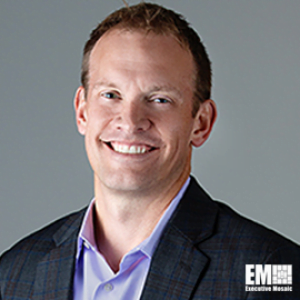 Kevin Heald is the managing director of Accenture Federal Services' national security portfolio. He joined AFS in August 2021 following the Accenture subsidiary's acquisition of Novetta Solutions.
Heald is the managing director of the company's Emerging Technologies and Cyber Sector, a unit that focuses on advanced technology solutions for defense, intelligence and law enforcement customers. This organization executes projects such as cloud development, DevSecops and automated infrastructure management and machine learning and artificial intelligence deployment.
At Novetta, Heald was the senior vice president of information exploration. He focused on providing advanced technology solutions to the Department of Defense and the Intelligence Community.
He has been with Novetta since November 2012, according to his LinkedIn profile.
The industry veteran held various positions at Scitor Corp. from 2008 to 2012. At Scitor, he was an architect, a technical lead official that supports the IC chief human capital officer and a subject matter expert for the Defense Information Systems Agency. Scitor was acquired by Science Applications International Corp. in 2015.
Heald started his career in the private industry in 1998 as a technical project manager at SRA International. SRA combined with CSRA, a company that was acquired by General Dynamics in 2018.
Accenture Federal Services offers artificial intelligence, digital innovation, cyber resilience and federal IT modernization services to government clients. It is headquartered in Arlington, Virginia, and has an office in San Antonio, Texas.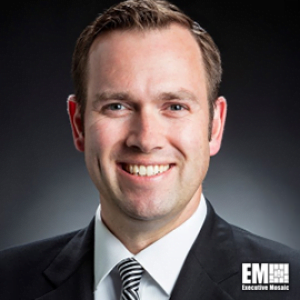 Aaron Rogers is senior director of advanced programs and national security space at Maxar Technologies, working out of Herndon, Virginia. He is a dynamic and innovative executive with over 25 years of experience in the successful delivery of space and launch systems for both government and commercial customers, according to his LinkedIn profile.
Rogers is an expert in small satellite systems and technologies, with extensive sponsor community and industry stakeholder engagement. He recently served as the technical chair of the conference on small satellites jointly organized by the American Institute of Aeronautics and Astronautics Conference and Utah State University.
Concurrently, Rogers serves as a part-time business mentor at Techstars. This role sees him working with several early-stage startups through the Techstars Allied Space Accelerator program, helping them move forward with their business plans.
Rogers also continues to serve as chief executive officer at Q Space Systems, a company that he founded to provide deep subject matter expertise, training and program management services in support of the realization of commercial space-based solutions.
Apart from his simultaneous corporate responsibilities, Rogers continues to teach part-time at Johns Hopkins University. He serves as the head graduate instructor and student adviser at the school's Space Systems Engineering Program.
Rogers earned his bachelor's degree in aeronautics and astronautics from the Massachusetts Institute of Technology.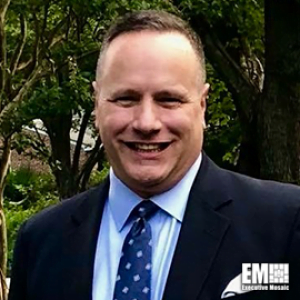 Dan Mosqueda, a member of the Potomac Officers Club, serves as Riverside Research's director of business development for the U.S. Air Force and U.S. Space Force.
Riverside Research is a nonprofit institution that provides research services in areas such as machine learning, modeling and simulation and systems engineering, according to its website.
According to Mosqueda, his role is focused on contributing to the Department of the Air Force's understanding of technology, mission operations sustainment and security.
He also maintains partnerships with defense agencies, the military services and combatant commands in support of national security requirements, according to his LinkedIn profile.
Prior to joining the nonprofit in May 2021, Mosqueda served as senior director of business development for defense at Leidos, where he supported clients in the sea, air and space domains.
He briefly served as manager of federal business development at SRI International. Mosqueda led the company's space team in integrating capabilities for the Defense Advanced Research Projects Agency and other Department of Defense components.
From 1011 to 2018, Mosqueda was manager of national security program development at the Universities Space Research Association, a nonprofit research corporation.
Earlier in his career, he held training-related roles at the Air Force in both an active and reserve capacity. He also served for three years as an open skies operations and plans officer for the Defense Threat Reduction Agency.
ABOUT POTOMAC OFFICERS CLUB
The Potomac Officers Club is owned and operated by Executive Mosaic. Since 2002, Executive Mosaic has been a leader in media and exclusive senior executive networking programs primarily targeted to the U.S. federal government contracting (GovCon) marketplace. In addition to connecting executives of consequence into a fabric of like minded communities, the company's growing cross-media platform serves as a leading source of news about the people, policies, trends and events shaping the nation's GovCon sector.
Category: Executive Profiles
Tags: Aaron Rogers Dan Mosqueda Doug Keating Executive Profiles govcon government contracting Kevin Heald Managing Director Melissa Wright portfolio director