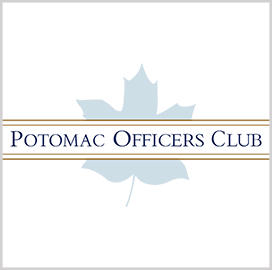 Government contracting
Five Public Sector Business Leaders
Companies seeking business with the public sector are facing an increasingly competitive environment, according to government contracting expert Kevin Plexico, senior vice president of information solutions at Deltek.
In a Deltek survey of government contractors, about a third of the respondents included competition among their top three business development challenges. Other challenges included limited resources for business development and a more restrictive spending environment.
Plexico said that despite the increasing diversity of competitors in the sector, businesses have also found ways to overcome the challenges. In general, government contractors remain cautiously optimistic, with 78 percent of their business development leaders expecting an upward trend in contract wins in the coming years.
The Potomac Officers Club—a division of Executive Mosaic—features five executives specializing in public-sector contracting.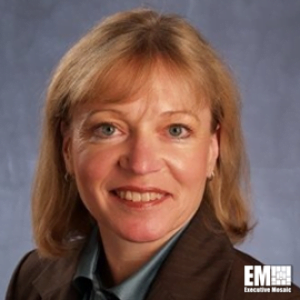 Sandy Krawchuk is the vice president of Oracle North America's Public Sector group.
Krawchuk leads a team that oversees Oracle Cloud Infrastructure sales to government clients across the U.S. and Canada, including Canadian crown corporations.
Krawchuk has been with Oracle since July 2017, according to her LinkedIn profile.
The industry veteran handled various leadership roles at IBM Corp. before assuming her current position. She was the VP of systems hardware within IBM's U.S. federal team, where she and her team worked with business partners to ensure that federal government clients improve their services.
She was the director of mid-Atlantic region system sales at IBM from 2007 to 2010.
Krawchuk holds a master's degree in systems engineering and a bachelor's degree in mathematics from the University of Virginia.
Oracle offers application suites, secure and autonomous cloud infrastructure, and hardware and software to commercial and government clients. It is headquartered in Austin, Texas, and has multiple offices within and outside the U.S.
Oracle recently secured an Impact Level 5 provisional authorization from the Department of Defense for additional cloud services. The PA allows the company to host unclassified National Security Systems data that supports the Pentagon's mission.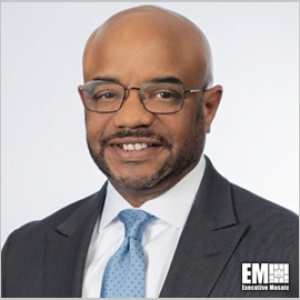 Judson Johnson is a partner in business consultancy McKinsey & Company, working out of the Washington-Baltimore Metropolitan Area. He helps develop and execute growth strategies for customers in the public sector market and has been successful in expanding his company's client base, according to his LinkedIn profile.
Johnson said that the market growth plans he developed have led the company to achieve what he described as "breakthrough results." His professional specialties include market strategy & execution, growth planning & execution, team-building, new market launches, defense market and alliance management.
Johnson joined McKinsey & Company as a client director in December 2012. He stayed in the role for over nine years before being named partner this January.
Before joining his current organization, Johnson was the vice president of business development at Intercom Federal Systems, another consulting firm. That role saw him take responsibility for marketing strategy and sales growth for the federal government market. Among his notable clients were the Departments of State, Energy and Treasury, as well as the National Aeronautics and Space Administration and Environmental Protection Agency.
Previously, Johnson served as director of business development and market strategy at Northrop Grumman, where he worked for almost four years.
Johnson's career began in the U.S. Navy, serving as an officer for six years. He served onboard the USS Comstock and as a logistics manager for the 6th Fleet based in Naples, Italy.
Johnson earned his bachelor's degree in economics from the United States Naval Academy. He later earned his Master of Business Administration degree from the MIT Sloan School of Management.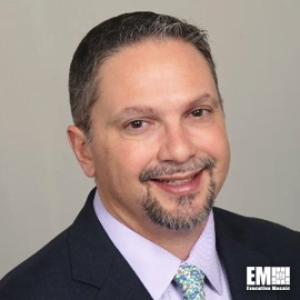 Mark Valcich is the general manager of the civilian and public sector group at Intel Corp. He has been holding this position since April.
Valcich leads Intel's U.S. Federal Civilian team, which helps enable the federal government's mission innovation and transformation initiatives. The team ensures that the government will be able to modernize using technologies that are developed locally.
Valcich has been with the semiconductor manufacturer for over 23 years. Before assuming his current position, he was the director of the company's U.S. Federal Civilian sector, according to his LinkedIn profile.
Valcich was also an account manager at Intel Online Services from 1999 to 2001.
The industry veteran was a member of the American Council for Technology-Industry Advisory Council from 2012 to 2018. He was a fellow under the 2012 Partners Program and was the industry chairman of the 2017 Voyagers Program.
He started his professional career in 1993 as an account executive at First American Financial Corp.
The Intel executive holds a master's degree in information systems from Hofstra University and a bachelor's degree in economics from The University of Texas at Austin.
Intel offers computer hardware, semiconductors and microelectronics, artificial intelligence, internet-of-things, cloud computing and other IT services to customers in the consumer, commercial and government sectors. It is headquartered in Santa Clara, California, and has multiple offices within and outside the U.S.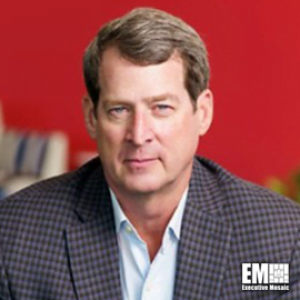 Tim Solms is the executive vice president and public sector general manager at information services firm Dun & Bradstreet, working out of Washington, D.C. He is a senior leader in the financial technology, data and analytics, artificial intelligence/machine learning, enterprise and cloud-based solutions, and cybersecurity sectors, according to his LinkedIn profile.
Solms' professional specialties include executive leadership and management, profit and loss management, growth and resource optimization, regulated industries, enterprise software, digital transformation, program acquisition and partner development, his profile further reveals.
Solms joined D&B in April 2019. In his current role, he uses data and analytics to help customers achieve growth and improved business performance.
Before joining his current organization, Solms was the general manager of Department of Defense sales and operations at technology company Microsoft. That role saw him on top of all the company's business with the Pentagon.
Solms also served briefly as a senior director at cloud computing company VMWare. Earlier in his career, he served as director of sales at technology company Dell.
Solms' career began in the U.S. Army, where he served for over 18 years. He was an Army pilot and flew the AH-1 Cobra and AH-64 Apache attack helicopters.
Solms earned his bachelor's degree in business administration from The Citadel.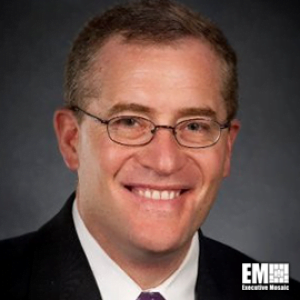 John Douglas is the head of public sector marketing at SambaNova Systems, a computer hardware manufacturing company headquartered in Palo Alto, California.
Founded in 2017, the company specializes in the rapid deployment of deep learning artificial intelligence solutions, its website says.
In his role, Douglas is focused on driving SambaNova's business in the defense, intelligence and federal civilian markets. He is in charge of market strategy and go-to-market planning, according to his LinkedIn profile.
Douglas was previously the corporate head of marketing at Alpha Omega Integration. The company serves as an integrator for government clients seeking to adopt cloud, big data, analytics and business process solutions.
From March 2015 to March 2021, he served as the strategic marketing lead at Boeing, where he led professionals who developed marketing plans for defense and aerospace systems. His responsibilities covered market positioning strategy, messaging, competitive analysis and go-to-market plans for all business line products.
Douglas also launched Boeing's communications strategy for the Advanced Battle Management System and the Joint All-Domain Command and Control efforts.
He previously held marketing roles at Exostar, DataDirect Networks, Spacenet, Aruba Networks, GTSI, 3Com, Nextel and MCI.
Douglas earned a bachelor's degree in marketing from the University of Rhode Island.
ABOUT POTOMAC OFFICERS CLUB
The Potomac Officers Club is owned and operated by Executive Mosaic. Since 2002, Executive Mosaic has been a leader in media and exclusive senior executive networking programs primarily targeted to the U.S. federal government contracting (GovCon) marketplace. In addition to connecting executives of consequence into a fabric of like minded communities, the company's growing cross-media platform serves as a leading source of news about the people, policies, trends and events shaping the nation's GovCon sector.
Category: Executive Profiles
Tags: Executive Profiles govcon government contracting Jon Douglas Judson Johnson Kevin Plexico Mark Valcich public sector leadership Sandy Krawchuk Tim Solms