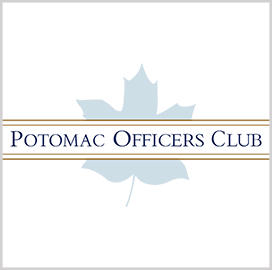 S&T for government
Five Science and Technology Experts in GovCon
The government has been increasingly relying on technology to drive optimization and efficiency. According to New Jersey-based software company GovPilot, digital transformation, which is spurred by technology and scientific developments, can improve customer experience, efficiency and productivity, business continuity and fiscal performance.
The government works with science and technology companies for constant technological improvements, digital transformation support and technological resilience. To this end, companies have executives with years of S&T experience who lead business units or teams that support government-wide tech missions.
The Potomac Officers Club – a division of Executive Mosaic – presents five government contracting experts in the science and technology sector.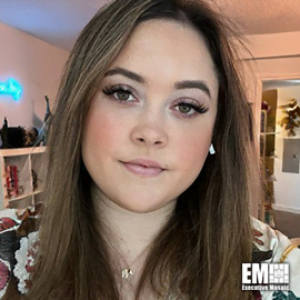 Heather Luciano is the marketing segment leader at technology company Digital Science, which focuses on open, collaborative and inclusive research. In the said role, Luciano works as part of the central marketing team under the company's chief customer officer and contributes to the strategic growth plans of the business. She also serves as a bridge across portfolio companies to represent Digital Science's government and funders segment and drive a positive relationship and increased lead generation in support of revenue goals. Luciano joined the company in April after a five-year career at global information analytics company Elsevier, according to her LinkedIn profile.
She brings to her new role more than 14 years of experience in the educational publishing and technology industry in combination with her business development and strategy skills, product development and project management skills and passion for education, science and scholarship.
At Elsevier, Luciano was appointed as a regional marketing manager for the academic and government segment in North America and as a publisher for Science, Technology and Medical Journals responsible for increasing content volume, quality and utility; combining content with analytics and technology; and managing costs and revenues to enhance the financial health of journals in the portfolio.
Prior to Elsevier, she worked at Springer Nature as a licensing manager, with experience selling a portfolio of digital scholarly content, including Springer Science + Business Media e-books, journals and databases.
Luciano holds a bachelor's degree in English and philosophy from James Madison University and a Master of Business Administration degree from the NYU Stern School of Business.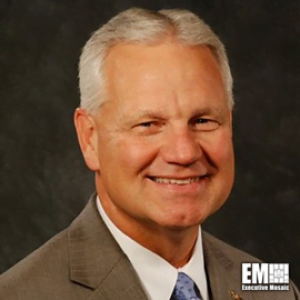 Dale Luddeke is senior vice president of applied science and technology business development at Battelle, where he oversees opportunity development, business acquisition and strategic growth for Battelle's contract research organization business operations. Luddeke heads development teams, capture management and proposal operations under the company's government business development division, according to his LinkedIn profile.
Before joining Battelle, he was a managing partner at Advanced Business Kinetics, where he provided integrated business operations and business development consulting for government contractors. Previously, Luddeke was executive director of operations at Innovate!, where he was responsible for business development, operations and capture.
He had a yearlong stint as chief operating officer for Integrated Systems Inc., tasked with developing and implementing solutions and services with targeted growth strategies. Achievements as COO include the establishment of corporate infrastructure to accommodate delivery and growth objectives as well as the expansion of agile application development. Prior to that, Luddeke was STG's SVP for strategy and business growth, where he was responsible for similar duties.
Earlier in his career, he held a variety of business development leadership positions at Total Administrative Services Corp., CACI International, CSC and Unisys.
Luddeke earned a master's degree in engineering technology management and a bachelor's degree in electrical engineering technology from Oklahoma State University.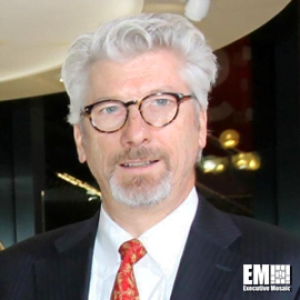 Bruno Mahlmann, a Potomac Officers Club member, is a business development executive for software company DataRobot's national security domain.
Mahlmann specializes in data and cloud technologies, IT managed services, and cybersecurity and supports clients in the civilian and federal government sectors. He develops and implements technology solutions and ensures that products and services offered to clients are cost-effective and innovative and can work in dynamic and changing environments.
At DataRobot, he oversees business development for the Department of Defense and the national security domain. He has been with the company since November 2020, according to his LinkedIn profile.
Before joining DataRobot, Mahlmann was a business development executive at IT company Accenture from June 2019 to November 2020. In this position, he developed go-to-market strategies across the defense portfolio and supported Accenture's artificial intelligence, cybersecurity, cloud and digital platform solutions.
The DataRobot executive has handled many other leadership roles throughout his 39-year career, including client industry executive at SAP National Security Services, corporate vice president of business development for Salient Federal Solutions' national security business, and corporate sales VP and business development executive at Dell Services' federal government business.
He started his career in 1983 as a technical operations officer within the U.S. federal government, a role that he held for over 17 years.
Mahlmann holds a master's degree in information & telecommunications systems from Johns Hopkins University and a bachelor's degree in imaging and photographic technology from the Rochester Institute of Technology.
DataRobot offers an AI cloud platform that can support augmented intelligence, data engineering, machine learning, ML operations and artificial intelligence. The company is headquartered in Boston.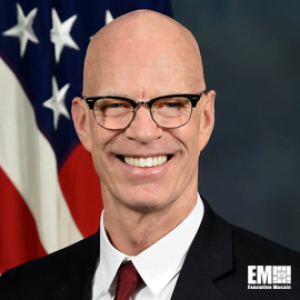 Daniel Ragsdale is the vice president of Department of Defense strategy at Two Six Technologies, an information technology company located in Arlington, Virginia, that provides research and development and rapid prototyping services in support of product development for customers in the federal government, intelligence, public safety and national security sectors. Ragsdale currently serves on the advisory boards of the Military Cyber Professionals Association and Sandia National Laboratories, according to his LinkedIn profile.
He spent most of his career in the DOD and several of its components, holding a variety of civilian and military positions. While at the Office of the Undersecretary of Defense for Research and Engineering, Ragsdale was the acting director of defense R&E for modernization, advising senior leaders on innovation strategies and the development and integration of advanced technologies. Before that, he served as the principal director for cyber, handling DOD cyber modernization efforts.
From 2015 to 2019, Ragsdale went on an interlude from his career at DOD to lead Texas A&M University's Cybersecurity Center as its founding director and a professor of practice. His tasks included developing research and educational grant proposals as well as cybersecurity training experiences. He also handled the implementation of programs to attract students to the field.
Earlier in his career, Ragsdale was a program manager at the Defense Advanced Research Programs Agency. The other organizations and institutions he had served at include Rice University, West Point, and various military task forces, brigades and battalions.
Ragsdale earned a doctorate degree in computer science from Texas A&M University, a postgraduate degree in computer science from Naval Postgraduate School and a bachelor's degree in engineering with a concentration in computer science from the U.S. Military Academy at West Point.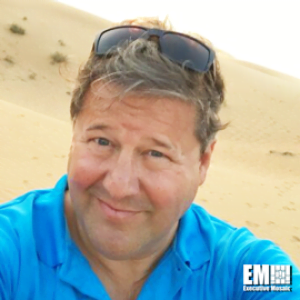 Justin Magruder serves as the chief data officer at Virginia-based Science Applications International Corp., a Fortune 500 technology integrator that focuses on the defense, space, civilian and intelligence markets. He is in charge of leading programs for meta and master data management.
Magruder has been with SAIC since June 2020. Previously, he established the financial data and information architecture company Noetic Partners in 2009. He has been serving as the chairman of Noetic since its founding, according to his LinkedIn profile. The company's clients include investors, bankers, market makers, exchanges and regulatory agencies.
Prior to founding Noetic, Magruder became the first chief data officer and the vice president of enterprise information strategy and management at the Federal Home Loan Mortgage Corp. He took on roles at Freddie Mac after serving as the senior strategist and client solutions leader in the global financial markets practice at Hewlett-Packard's Knightsbridge Solutions.
His decades-long career also includes experience developing Deutsche Bank's market data and technology strategies and serving as vice president at Scudder Investments where he led data integration strategy and operations for its merger with Deutsche Bank.
Magruder is an advisory board member of the National Science Foundation's Arkansas Established Program to Stimulate Competitive Research and director and chair of the Banking, Finance and Insurance Committee. He is also a senior adviser to the International Standards Organization's Technical Committee 68 for financial services and Technical Committee 184 for automation, artificial intelligence and integration.
Magruder holds a bachelor's degree from Colorado College, a master's degree in finance from Columbia University's Graduate School of Business and a doctorate degree in formation science and integrated computing from the University of Arkansas at Little Rock.
ABOUT POTOMAC OFFICERS CLUB
The Potomac Officers Club is owned and operated by Executive Mosaic. Since 2002, Executive Mosaic has been a leader in media and exclusive senior executive networking programs primarily targeted to the U.S. federal government contracting (GovCon) marketplace. In addition to connecting executives of consequence into a fabric of like minded communities, the company's growing cross-media platform serves as a leading source of news about the people, policies, trends and events shaping the nation's GovCon sector.