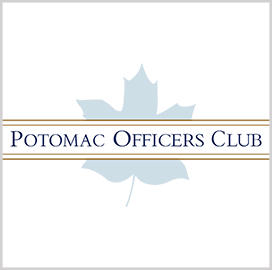 Space domain
Five Space Mission Assurance Executives in GovCon
In late 2019, the Trump administration established the U.S. Space Force as the sixth branch of the nation's armed forces, recognizing space as a warfighting domain.
The space sector also experienced a boom in commercial activity, including an increase in the availability and reliability of commercial space launch offerings for the government.
Earlier in May, the Space Force announced that it plans to select a vendor that can launch satellites on short notice, a capability that, according to the service, will provide a tactical advantage during a conflict or crisis. Mission assurance is needed to enable the Space Force's vision of maintaining a continued state of launch readiness.
The Potomac Officers Club—a division of Executive Mosaic—features five space mission assurance professionals in the government contracting sector.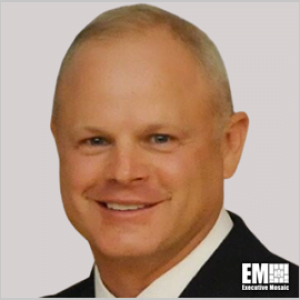 John Moberly serves as the president of LeoLabs Federal, a commercial provider of radar tracking services for objects in low-Earth orbit.
The company says on its website that it offers tracking, monitoring, collision avoidance, launch and space domain awareness solutions to clients in the growing LEO economy.
In his role, Moberly leads the company's development of solutions for the contested space domain. He brings expertise in technical radar development, space applications, space protection, federal programming, budgeting and acquisition, LeoLabs said.
The company said that Moberly aims to unburden the national security community of the risks of spaceflight, allowing it to focus on missions such as intelligence, surveillance and reconnaissance.
Before joining LeoLabs in April 2021, Moberly served as the director of space and intelligence programs at Arete Associates, a science and engineering company that worked with the federal defense and intelligence communities.
Arete worked on algorithms for signature detection and artificial intelligence applications for geospatial intelligence. According to LeoLabs, Moberly supported the Defense Advanced Research Projects Agency and the Space Development Agency during his time at Arete.
Moberly also had brief stints at Hughes Network Systems, where he worked on networking and satellite communications, as well as General Dynamics Mission Systems, where he led business development for classified space and intelligence programs, according to his LinkedIn profile.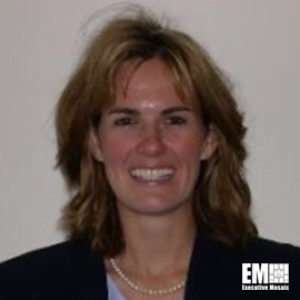 Johanne Lecomte is vice president of sales and business development at Thales Alenia Space, working out of the Washington-Baltimore Metropolitan Area. She is a highly experienced sales executive with a proven track record of over 20 years in the space and telecommunication industries, according to her LinkedIn profile.
Lecomte is described as a results-driven leader possessing excellent strategic, creative, presentation and negotiation skills. She has broad international business and product development experience, her profile reveals.
Lecomte joined the Franco-Italian aerospace company in August 2014. She is responsible for North American sales and business development in the observation, exploration, navigation and telecom sectors. She is also in charge of coordinating various marketing and communication opportunities.
Before joining her current employer, Lecomte briefly served as executive director of the Department of Defense, civil and commercial markets at Liquid Robotics. In that role, she oversaw sales and business development for various civilian government and commercial accounts.
Previously, Lecomte served as the executive director of international sales at Canadian satellite communications company Telesat. That job saw her overseeing the company's sales and business development efforts in the United States.
Apart from her corporate responsibilities, Lecomte was also a part-time lecturer at the Ecole de Technologie Superieure in Quebec, Canada. She continued to teach international sales and business development strategies in Master of Business Administration classes until June 2021.
Lecomte earned her bachelor's degree in engineering from Polytechnique Montreal. She later earned her MBA from Universite de Sherbrooke.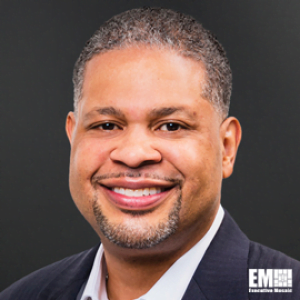 David Ray is the senior vice president of the Space Business unit at Science Applications International Corp. He is experienced in driving company growth, plan execution and team leadership across global markets.
Ray oversees profit and loss activities across SAIC's Space Business unit. He also leads the development and execution of SAIC space business strategy.
He has been with the company since February 2021. He is currently a member of the board of directors at Ensign-Bickford Industries, according to his LinkedIn profile.
Ray was the president of government and defense at FLIR Systems from 2018 to 2020. In this role, he led all aspects of FLIR's government and defense business unit and oversaw strategy, research and development, operations, business development and marketing.
The industry veteran also held multiple leadership roles at Raytheon Corp. from 2002 to 2017. These include VP of global business development and strategy, director of maritime and littoral systems and program director for naval weapon systems.
He started his career in the private industry in 2002 as a senior associate at Booz Allen Hamilton.
Ray also served in the military from 1997 to 2002 as a communications officer at the U.S. Air Force.
The SAIC executive holds a master's degree in systems management from Central Michigan University and a bachelor's degree in business from the U.S. Air Force Academy.
SAIC offers mission support, information technology and logistics services and products to clients in the defense, intelligence, federal civilian and health sectors. It is headquartered in Reston, Virginia, and has offices in the U.S., Europe and the Middle East.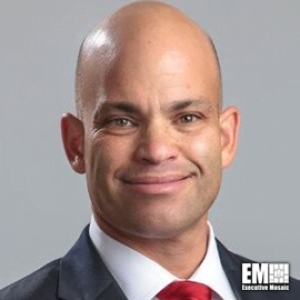 John Fant is the vice president of advanced program development at Lockheed Martin Space, working out of the Washington-Baltimore Metropolitan Area. He also serves on the board of advisers for Zeta Associates, a software development company acquired by Lockheed Martin, according to his LinkedIn profile.
In his current role, Fant is responsible for leading advanced space programs, technology investments and business growth, and setting the strategic direction for the company's Mission Solutions line of business. His job sees him directly engaging government defense and intelligence agencies as well as commercial and international satellite operators.
Before joining his current employer, Fant was the vice president of space and intelligence at technology company Peraton. He helped deliver solutions to national security challenges during his almost three years with the firm.
Previously, Fant was the director of intelligence programs at Nobilis, a nonprofit science, technology and strategy organization. He worked with a wide range of government and industry clients in the areas of national security and intelligence during his over two years with the firm.
Fant earned his bachelor's degree in biology from The Citadel. He later earned his Master of Business Administration degree from Georgetown University's McDonough School of Business. He also earned his master's degree in executive leadership from the same institution.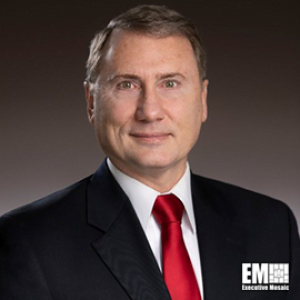 Retired Maj. Gen. Clint Crosier is the director of the Aerospace and Solutions business unit at Amazon Web Services and is a Potomac Officers Club member. He joined the company in August 2020 following 21 years of military and public service.
Crosier leads a team that supports commercial and government clients' efforts to build and operate satellite networks. His work is dedicated to ensuring that customers will meet and exceed mission expectations by using various AWS technologies and driving technical innovation across the space industry.
Crosier was the director of the U.S. Space Force Planning Task Force before joining AWS, according to his LinkedIn profile.
At the Space Force, he led the planning and implementation of the military branch when it was newly established. As the task force lead official, he worked with leaders from Department of Defense components to develop short- and long-range planning that are necessary to implement what USSF was designed to be.
Prior to the establishment of the U.S. Space Force, he held various leadership positions across the U.S. military. These include director of requirements at the U.S. Air Force, commander of the Air Force Space Command's 460th Space Wing, director of space forces at the U.S. Central Command and director of space and intelligence programs at the Office of the Secretary of Defense.
Crosier holds a master's degree in national security policy studies from the U.S. Naval War College, a Master of Business Administration degree from The University of Southern Mississippi and a bachelor's degree in aerospace engineering from Iowa State University.
AWS offesr analytics, blockchain, cloud financial management, cloud migration and quantum technology products and solutions to government and commercial clients. It is headquartered in Seattle, Washington, and has multiple offices within and outside the U.S.
ABOUT POTOMAC OFFICERS CLUB
The Potomac Officers Club is owned and operated by Executive Mosaic. Since 2002, Executive Mosaic has been a leader in media and exclusive senior executive networking programs primarily targeted to the U.S. federal government contracting (GovCon) marketplace. In addition to connecting executives of consequence into a fabric of like minded communities, the company's growing cross-media platform serves as a leading source of news about the people, policies, trends and events shaping the nation's GovCon sector.
Category: Executive Profiles
Tags: Clint Crosier David Ray Executive Profiles govcon government contracting Johanne Lecomte John Fant John Moberly space mission assurance