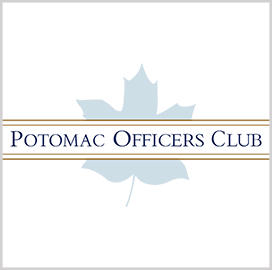 Market and strategic
growth
Five Strategic Growth Executives in GovCon to Watch
Every business needs a concrete growth strategy. A company without one is susceptible to sudden changes in the market, according to HubSpot, a developer of business software products.
The market or strategic growth executive is accountable for ensuring that a business can sustainably expand. A growth executive's responsibilities may include generating insights that affect business decisions, meeting financial targets and identifying opportunities for expansion.
The Potomac Officers Club—a division of Executive Mosaic—features five market and strategic growth executives in the government contracting sector.
Todd Bryer is the vice president of strategic growth and business development for defense and security at CAE, working out of Arlington, Virginia. He is an experienced strategy, business development and capture management executive with extensive knowledge of end-to-end federal government contracting, according to his LinkedIn profile.
Bryer's knowledge in government contracting spans the identification of leads through successful contract execution. He is noted for "his deep and diverse experience in business development," with a record of achievement in generating business with national intelligence, law enforcement, diplomatic, and other federal civilian and commercial customers, his profile further reveals.
Bryer joined the Canadian manufacturer of simulation technologies in October 2020. In his current role, he leads all aspects of strategy and business development across CAE's $2 billion defense and security business.
Before joining CAE, Bryer was the vice president of business development at BlueForce Incorporated. During his brief service at the professional services firm, he provided senior strategy, business development, capture and proposal leadership.
Previously, Bryer was the senior vice president of business development at Cape Fox Shared Services. In that role, he was responsible for developing and executing growth strategies to generate more business for the Alaska Native Corporation.
He earned his Master of Business Administration degree from Sullivan University.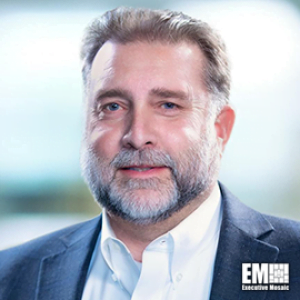 Pete Pflugrath is the senior vice president of markets and growth at the nonprofit consulting firm Logistics Management Institute. He has over three decades of experience in leading teams that support the defense, national security and health care markets.
Pflugrath oversees the organization's revenue growth and profit and loss portfolios at LMI. He is also responsible for daily contract execution, resource management and go-to-market strategies.
The LMI senior VP has been holding his current leadership role since January 2020. Prior to his current position, Pflugrath was the vice president of LMI's logistics practice, according to his LinkedIn profile.
The industry veteran served as chief growth officer at American Systems Corp. for two years before he joined LMI. In this capacity, he drove new business growth and oversaw the company's business development activities to support solutions delivery.
He also served in various leadership roles at Raytheon Technologies and at the IT consulting company CGI. He started his professional career in 1985 as a software engineer at what was then PRC.
Pflugrath has a master's degree in software engineering from George Mason University and a bachelor's degree in computer science from the College of William & Mary.
He is currently a member of the board of advisers for Berkeley University's Center for Security in Politics. The official was also the co-chair of the technical committee of the U.S. Geospatial Intelligence Foundation from 2006 to 2017.
LMI offers logistics, analytics, digital services and management advisory services to government clients. It was founded in 1961 to help the Department of Defense overcome logistics challenges.
LMI is headquartered in Tysons, Virginia, and has offices in Alabama, Illinois and Texas.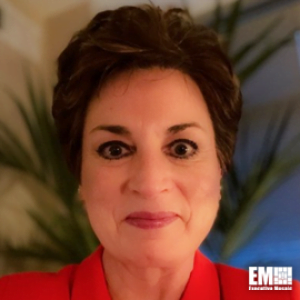 Christina Seiden is the vice president of strategic growth at technology consultancy Excella, working out of Arlington, Virginia. She is an executive leader with over 20 years of experience expanding revenue by exceeding financial targets, winning complex deals and managing profitable programs for the technology consulting sector, according to her LinkedIn profile.
Seiden is noted for being quick to identify high-potential growth opportunities and to deliver programs that drive top-line growth and bottom-line performance. She offers diverse industry expertise in the global public sector, health care, financial services, insurance, transportation, justice and public safety markets.
Seiden joined Excella in June 2020. Her current role calls for providing clients with a plethora of technical knowledge, spanning agile strategy and transformation, artificial intelligence and analytics, portfolio rationalization, and cloud advisory and migration services, her profile further states.
Before joining her current employer, Seiden worked as senior vice president of operations at NCI Incorporated. In that role, she led all aspects of profit and loss management, sales, business engineering, and service delivery for the firm's agile and analytics operating unit.
Earlier in her career, Seiden served as vice president and sector leader at CGI, another information technology consulting company. During an almost five-year period, she worked in positions of increasing responsibility across CGI's Federal Health operating unit.
Seiden earned her dual degrees in legal studies and business administration from William Woods College. She later earned a certificate in the "Implications of Artificial Intelligence for Business Strategy" from MIT Sloan School of Management.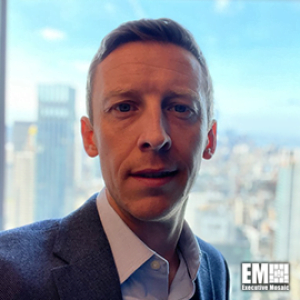 Gavin O'Leary serves as the vice president of strategic growth and transformation at Qlik, a business analytics software company based in King of Prussia, Pennsylvania.
Qlik offers services in areas such as hybrid data delivery, data warehouse automation, data transformation, application automation, data analytics and hybrid cloud, according to its website.
As VP, O'Leary is responsible for delivering actionable intelligence that can help drive business decisions and allow Qlik to capitalize on industry trends, according to his LinkedIn profile.
The purview of his role includes strategic planning, sales strategy, mergers and acquisitions, business operations, reporting and analysis.
O'Leary previously served as Qlik's VP of customer success operations and adoption science, responsible for the effectiveness and efficiency of the company's customer success organization.
Prior to joining Qlik in January 2020, O'Leary served for nearly two decades at SAP, a multinational company that develops specializes in enterprise-grade software.
His career at SAP culminated in his role as director of product management within the company's intelligent enterprise group.
He previously served as director of change management at SAP's transformation office, global change management lead for the digital transformation office and head of innovation and transformation growth programs for the chief innovation and operating officer.
O'Leary studied computer and information sciences and support services at Technology University Dublin, according to his profile.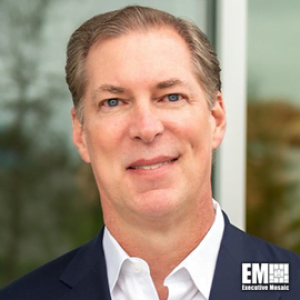 Jim Bohlman is the vice president of strategy at Boeing Global Services, working out of Dallas, Texas. He is a leader with a background focused on the aerospace and aviation sectors, delivering results for mature and growth-stage organizations, according to his LinkedIn profile.
Bohlman has broad experience in strategy, corporate development, operational and financial transformation, restructuring, investment banking and complex commercial negotiation. His specialties also include mergers and acquisition, deal sourcing, due diligence, turnaround, risk mitigation, operational restructuring, financial restructuring and litigation support, his profile further says.
Bohlman joined Boeing in May 2021. In his current role, he is responsible for cross-portfolio strategic direction for the company's aftermarket, sustainment, and digital offerings in the commercial, defense and space sectors.
Before joining his current employer, Bohlman was president at another aerospace company, Avix Aero. During his less than two years in that role, he was responsible for the day-to-day leadership and long-term strategy at the Dallas-based company.
Previously, Bohlman was managing director at Lionshead Advisors and Whitetail Advisors, a position he held for over 11 years. He continued to serve in this role even as he took over the presidency of Avix Aero in 2019.
Bohlman earned his bachelor's degree in computer science from Oklahoma State University.
ABOUT POTOMAC OFFICERS CLUB
The Potomac Officers Club is owned and operated by Executive Mosaic. Since 2002, Executive Mosaic has been a leader in media and exclusive senior executive networking programs primarily targeted to the U.S. federal government contracting (GovCon) marketplace. In addition to connecting executives of consequence into a fabric of like minded communities, the company's growing cross-media platform serves as a leading source of news about the people, policies, trends and events shaping the nation's GovCon sector.
Category: Executive Profiles
Tags: Christina Seiden Executive Profiles Gavin O'Leary govcon government contracting Jim Bohlman Market/Strategic Growth Pete Pflugrath Todd Bryer