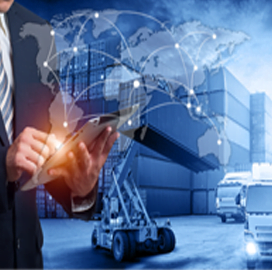 Supply chain leadership
Five Supply Chain Experts in Government Contracting
The effects of a disruption in a single economic sector can trickle down across the entire supply chain, possibly resulting in shortages, inflation and stalled ports.
Global policy think tank RAND Corp. said that supply chain failures can threaten a country's national security⁠—referring not just to a nation's defense industry but to its ability to ensure the well-being of its people.
As recently as this year, the White House was forced to respond to the pandemic's impact on the global semiconductor supply chain, which had knock-on effects on the U.S. auto and defense sectors.
The Potomac Officers Club—a division of Executive Mosaic—features five supply chain leaders in the government contracting sector.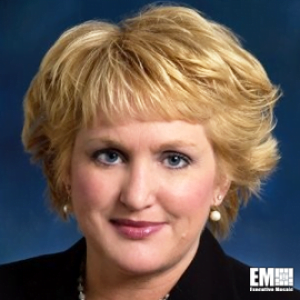 Barbara Wade is the vice president of procurement and supply chain management at engineering company KBR and is a Potomac Officers Club member.
Wade is experienced in identifying opportunities and initiatives that spur organizational growth and drive shareholder value. She also works with leaders across the company and other stakeholders to successfully implement initiatives.
The industry veteran has been with the company since January 2021, according to her LinkedIn profile.
Wade was the supply chain management solutions VP at Germantown, Maryland-based government contractor Amentum. In this role, she was responsible for improving the organization's supply chain capabilities. Prior to assuming her position at Amentum, she spent six years handling supply chain-related VP roles at engineering company AECOM.
The other leadership positions that Wade has handled are director of procurement and supply chain management at URS Corp. and procurement manager at Washington Group International. She started her professional career in 1992.
Wade holds a master's degree in project management from Colorado State University and a bachelor's degree in business management from the University of Phoenix.
KBR offers cybersecurity, engineering, program management, logistics and IT services to clients in the defense, industrial and federal civilian sectors. It is headquartered in Houston and has miltiple locations within and outside the U.S.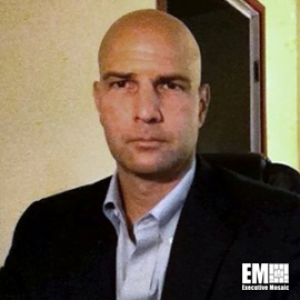 Rob Tillery is the senior vice president of supply chain and contingency operations sector lead at defense and space manufacturer Amentum, working out of Fort Worth, Texas. He is a performance-focused professional, with over 30 years of experience in government and the corporate world, having built a solid reputation for spearheading growth and long-term value, according to his LinkedIn profile.
Tillery is further described as a "multifaceted and engaging executive" with proven expertise in business development, international operations, organization building, administration and operations management. He comes armed with outstanding business management acumen, along with exceptional communication, analytical and problem-solving skills, his profile further reveals.
Tillery joined the Maryland-headquartered company in November 2020. He was taken into Amentum's fold when it acquired his previous employer, DynCorp International.
Tillery worked for DynCorp from 2011 up until its acquisition by Amentum in 2020. He joined the company as the vice president of its Afghanistan operations and quickly rose to positions of even greater responsibility.
Before joining the private sector, Tillery was a Department of State official in Afghanistan. He served as the department's chief of staff and head of its regional strategy arm in that country.
Tillery began his career as a naval officer, serving in various capacities over a military career spanning over 21 years. He is a graduate of the United States Naval Academy.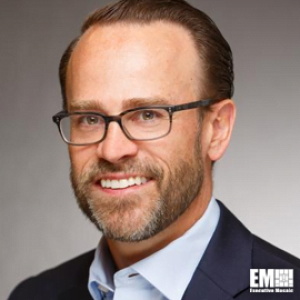 Tom Noble is the co-founder and CEO of Noble Supply & Logistics.
Noble co-founded the company with his father in 2003 and has since led the organization towards consistent annual growth. Throughout the years, Noble expanded the company's focus from a purely e-commerce-focused business to one that provides global supply chain, logistics services, government support and mission support for warfighters.
The CEO also created three business units for the company and automated its order process, Noble Supply & Logistics said.
The executive also developed cloud infrastructure that allowed the company to grow without investing in on-site hardware. He also designed a distribution model for the acquisition and selling of goods and services.
The company operated solely in the U.S. until 2012, when Noble decided to expand into Europe, the Middle East and Asia. Noble Supply works with regional logistics partners to deliver mission requirements in locations outside the U.S.
Earlier in his career, Noble handled various business development and equity trading roles in the finance industry.
Noble holds a Master of Business Administration degree from the Massachusetts Institute of Technology Sloan School of Management and a bachelor's degree in business communications from Boston University.
Noble Supply & Logistics serves clients in the defense, government and commercial sectors. It is headquartered in Boston.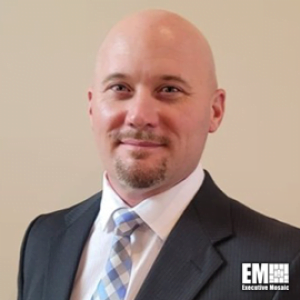 Bobby Fisher is the cybersecurity compliance manager at BAE Systems, working out of Sterling Heights, Michigan. He works to ensure that the company's supply chain continues to enjoy a robust cybersecurity compliance posture as well as reliable assurance measures, according to his LinkedIn profile.
Fisher joined the British multinational arms, security and aerospace company in April 2018. In his current role, he is primarily responsible for leading supply chain cybersecurity risk management.
Fisher said that he works with suppliers to ensure compliance with all applicable statutory, regulatory and contractual requirements for cybersecurity associated with supply chain risk management. His job emphasizes the implementation of best practices within the National Institute of Standards and Technology's cybersecurity framework.
Fisher's current responsibilities also include continuously monitoring and periodically streamlining cybersecurity risk assessment strategic initiatives, supplier incident response and mitigation efforts, his profile further reveals.
Before joining the private sector, Fisher served in the Army. His last role before leaving the service was as a senior enlisted advisor at the Program Executive Office, Ground Combat Systems. In that role, he helped oversee the total lifecycle management of the Army's main battle tanks, mounted armored vehicles, self-propelled howitzers and other ground weapons.
Fisher earned his master's degree in cybersecurity from the University of Maryland Global Campus.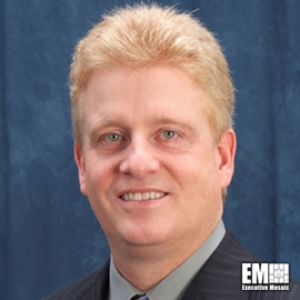 Andras Szakal serves as vice president and chief technology officer at The Open Group, a global consortium focused on technology standardization.
According to its website, The Open Group has nearly 790 member organizations, including customers, vendors , integrators and consultants across multiple industries. The consortium's work has made an impact in standardizing data exchange services, network services and software engineering services, among others.
Szakal is a recognized expert in supply chain security, cloud architecture and cybersecurity. His experience in supply chain security earned him a Master Certified Trusted Technology certification, The Open Group said.
He also holds Certified Secure Software Lifecycle Professional and Distinguished Certified Architect certifications.
The Open Group credits him with driving the adoption of the Open Trusted Technology Provider Standard, a set of guidelines for mitigating maliciously tainted and counterfeit technology products.
Szakal has over 30 years of experience in areas such as research, telecommunications and global standards. He previously spent nearly two decades across two stints at IBM, according to his LinkedIn profile.
He was a distinguished engineer at IBM's U.S. federal business, where he later served as VP and CTO. Earlier in his career, he worked on the technical staff of Verizon.
Szakal earned a master's degree in computer science and a bachelor's degrees in biology and computer science from James Madison University.
ABOUT POTOMAC OFFICERS CLUB
The Potomac Officers Club is owned and operated by Executive Mosaic. Since 2002, Executive Mosaic has been a leader in media and exclusive senior executive networking programs primarily targeted to the U.S. federal government contracting (GovCon) marketplace. In addition to connecting executives of consequence into a fabric of like minded communities, the company's growing cross-media platform serves as a leading source of news about the people, policies, trends and events shaping the nation's GovCon sector.
Category: Executive Profiles
Tags: Andras Szakal Barbara Wade Bobby Fisher Executive Profiles govcon government contracting RAND Rob Tillery supply chain leadership Tom Noble White House