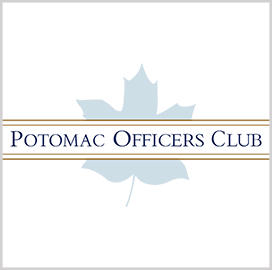 Supply chain resilience
Five Supply Chain Management Leaders in GovCon
The pandemic tested the limits of supply chains in many industries, exposing critical vulnerabilities and gaps in the resilience of many organizations. As is the case in the semiconductor industry, supply chain weaknesses can pose risks to national security, according to one senior defense official.
Government and military organizations, including the U.S. Air Force, have invested heavily in modernizing their supply chain management programs to mitigate gaps in mission readiness.
According to accounting firm KPMG, organizations are now being tested on their ability to respond to lingering supply chain challenges without losing sight of other transformation efforts.
The Potomac Officers Club—a division of Executive Mosaic—presents five supply chain management executives in the government contracting sector.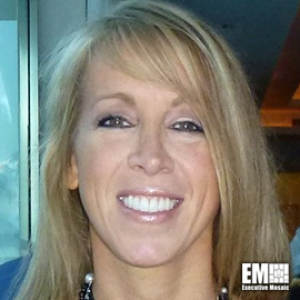 Courtney Pugh is the vice president of supply chain management at General Dynamics Information Technology, working out of Chantilly, Virginia. She is an accomplished supply chain executive with a proven ability to design and implement strategic processes and best practices that support acquisition excellence and effective cost-containment strategies, according to her LinkedIn profile.
Pugh is an articulate communicator with strong presentation and negotiation skills. She is credited for her compliance efforts and certification initiatives that have strengthened corporate competitiveness. She is also a strong advocate for greater operational effectiveness, emphasizing the importance of best value awards, quality assurance and supplier relationships, her biography further states.
Pugh joined GDIT in April 2018. In her current role, she oversees all functions associated with corporate supply chain, strategic sourcing, category management, operations and acquisition management.
Before joining GDIT, Pugh worked at its parent organization, General Dynamics, where she served as its chief supply chain officer.
Earlier in her career, Pugh was the chief procurement officer at SRA International, a company that would eventually be acquired and merged with GDIT. Over a period of 23 years, she managed procurement activities for the $1 billion information technology consulting and systems integration firm.
Pugh earned her post-graduate certificate in procurement and contracts management from the University of Virginia. She later earned her Master of Business Administration degree from William & Mary – Raymond A. Mason School of Business.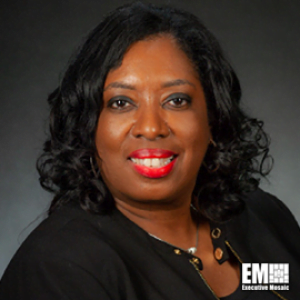 Penny White is the vice president of supply chain at Boeing Defense, Space and Security. She has been holding this leadership position since November 2020.
White handles procurement, policymaking, subcontract oversight, process improvement and material management across BDS. The supply chain organization procures $11 billion in products and services and improves supplier performance and relationships while providing the best value for customers and a competitive advantage for the company.
She was the VP of commodities, systems and supplier diversity at BDS before taking on her current leadership role. In this position, she helped the company procure billions of dollars of low-cost/high-volume hardware and services and enabled organizational growth, Boeing said.
Other leadership roles she handled at the aerospace company are senior director of contracts and senior director of supplier management contracts. She started her career with the company in 2014.
White held multiple procurement directorship positions at United Space Alliance before moving to Boeing.
She started her career in aerospace in 1989 at Rockwell International as a contract administrator. The company was acquired by Boeing in 1996.
The BDS vice president currently serves on the board of advisers and the contract management standards consensus body at the National Contract Management Association.
The industry veteran holds a Juris Doctor degree from Tulane University and a bachelor's degree in finance from Mercer University.
Boeing Defense, Space and Security provides aircraft, military rotorcraft, human space exploration support, satellites, autonomous systems and weapons and missile systems. It is headquartered in Berkeley, Missouri.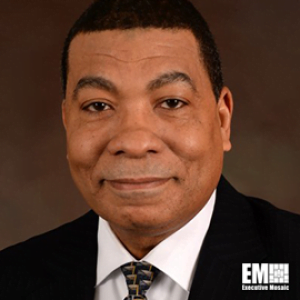 Kent Miller is a senior director of supply chain management at Siemens, working out of Silver Spring, Maryland. He has over 30 years of success leading contract labor managed service programs, global sourcing, procurement, subcontract administration, for diverse industries including commercial, defense, and federal, state and local governments, according to his LinkedIn profile.
Miller is recognized as a sourcing and procurement subject matter expert, having built a solid reputation for reducing and avoiding costs, and ensuring compliance for multi-million dollar contracts. He is particularly strong in implementing enterprise-wide sourcing strategies, high-level yet flexible processes and cutting-edge technologies that drive productivity improvements, he says in LinkedIn.
Miller joined Siemens, the largest industrial manufacturing company in Europe headquartered in Munich, in October 2012. He is credited with developing and directing overall supply chain management processes and procedures for Siemens Government Technologies.
Before joining the German company, Miller was the vice president of global purchasing and procurement at ACS, a subsidiary of Xerox. He directed procurement process and procedure development during his ten years with the company.
Among his career highlights was achieving $11 million in cost savings over three years by spearheading an offshore global IT sourcing initiative while working at ACS/Xerox.
Miller's career also includes high-profile positions with such companies as Lockheed Martin, Loral Electronic Systems, Grumman Aerospace and McDonnell Douglas.
Miller earned his bachelor's degree in business administration from Rockhurst University in Kansas City.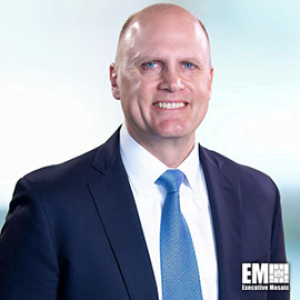 Joe Niehaus is the director of supply chain management at Logistics Management Institute. He has been with the nonprofit consultancy firm since February 2021.
Niehaus oversees the development and delivery of end-to-end solutions that improve supply chain resiliency and risk mitigation for LMI's clients. He also leads a team of logistics and supply chain experts who support various federal organizations.
The industry veteran had a 14-year tenure at Science Applications International Corp. before coming to LMI. Niehaus held various leadership roles at SAIC, including as vice president of solution development, logistics and sustainment; VP and sub-segment manager and VP and operations manager, according to his LinkedIn profile.
He was equipment business area manager at Baltimore, Maryland-based EAI Corp. from 2000 to 2006. In this position, he managed the delivery of supply chain and logistics services for the Department of Defense and other government agencies.
He started his career in 1996 as an account representative for Smurfit Stone Container Corp. The company was acquired by WestRock in 2011.
Niehaus holds a master's degree in finance from Loyola University Maryland and a bachelor's degree in organizational communication from Ohio University.
LMI offers analytics, digital services, logistics and management advisory services to defense, health, civilian and national security clients. It is headquartered in Tysons, Virginia, and has several offices within the U.S.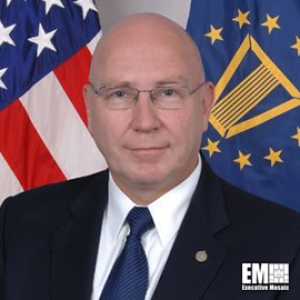 Guy Beougher is vice president of Department of Defense/federal logistics, supply chain and energy at Cypress International, working out of Alexandria, Virginia. His qualifications are based on over 40 years of military and federal civilian experience focused on leadership, logistic operations, supply-chain management, resource management, energy, strategic planning, enterprise management, integrated logistics support and change management, according to his LinkedIn profile.
Beougher joined Cypress International, a defense and space consultancy, in February 2021, after almost four decades of government service. Much of his early career was also spent performing leadership functions within logistics operations.
Before joining the public sector, Beougher served as the deputy director for logistics operations at the Defense Logistics Agency. In his final role in government service, he was responsible for the end-to-end supply chain management of the DLA's nine supply chains, providing logistics and materiel process management policy, guidance, and oversight while conducting continuous assessments of supply chain performance, he says on LinkedIn.
Before joining the DLA, Beougher was the deputy logistics commander at the U.S. Army Forces Command. In that role, he was responsible for the readiness of the force, including personnel, equipment, equipment serviceability, supplies, logistics automation, maintenance programs, controlling, and new logistics initiatives and concepts.
Beougher earned his degree in business administration from Emporia State University. He later attended the U.S. Army Command and General Staff College.
ABOUT POTOMAC OFFICERS CLUB
The Potomac Officers Club is owned and operated by Executive Mosaic. Since 2002, Executive Mosaic has been a leader in media and exclusive senior executive networking programs primarily targeted to the U.S. federal government contracting (GovCon) marketplace. In addition to connecting executives of consequence into a fabric of like minded communities, the company's growing cross-media platform serves as a leading source of news about the people, policies, trends and events shaping the nation's GovCon sector.
Category: Executive Profiles
Tags: Courtney Pugh Executive Profiles govcon government contracting Guy Beougher Joe Nihaus Kent Miller KPMG Penny White Supply Chain Management U.S. Air Force