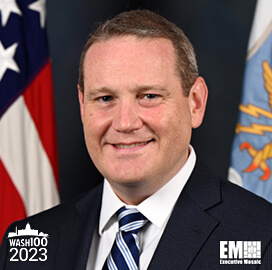 Andrew Hunter
Assistant Secretary
Dept. of the Air Force
For Air Force Official, Case-by-Case Application of Enterprise ITaaS May Be Needed
Andrew Hunter, the Department of the Air Force's assistant secretary for acquisition, technology and logistics, recently said that the service is looking into the financial implications of its Enterprise Information Technology as a Service program.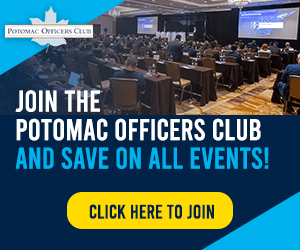 The purpose of the EITaaS program is to offload IT-related work to commercial providers, thereby freeing up military personnel for more specialized tasks. The first wave of EITaaS was awarded in 2022 to an industry team led by CACI International in the form of a $5.7 billion blanket purchase agreement.
Hunter explained on July 18 at the Potomac Officers Club Air Force Summit that pursuing the as-a-service model, as originally envisioned, for wave 2 would cost "a lot of money" because of the size of the Department of the Air Force, DefenseScoop reported Friday.
Hunter also noted that, in terms of budgeting, the as-a-service model would appear as a single "exceptionally large" program element, making it difficult to determine how much money is being spent on which item, and making it difficult to determine whether EITaaS is more cost-friendly than the traditional way of acquiring IT.
The Air Force official also pointed out that some installations might not benefit from EITaaS because they have in-house IT capabilities.
According to Hunter, in light of these factors, a case-by-case rather than one-size-fits-all approach may be warranted.
Category: Speaker News
Tags: Andrew Hunter DefenseScoop Department of the Air Force Enterprise IT as a Service IT Modernization Speaker News