Chris Krebs,
CISO advisory board
chair, Rubrik
Former CISA Director Chris Krebs Joins Rubrik's CISO Advisory Board
Chris Krebs, formerly a top homeland security official, has joined zero trust company Rubrik as the chair of its chief information security officer advisory board.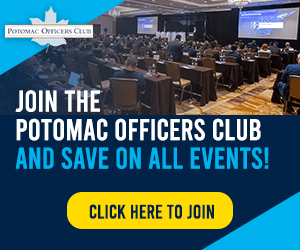 As head of the newly created board, Krebs will help private and public-sector organizations address the rise in ransomware and other cyber threats, Rubrik said Monday.
Rubrik added that the board will focus on promoting information exchange in data security as well as guiding the company's development of data security offerings.
CEO and co-founder Bipul Sinha said that Krebs has experience dealing with major cybersecurity challenges and is uniquely positioned to lead the CISO advisory board.
The company noted that it selects the advisory board's members based on industry expertise, current position, and contributions to the field of cybersecurity.
Krebs, a speaker at a past Potomac Officers Club event and a two-time Wash100 winner, served as the first director of the Cybersecurity and Infrastructure Security Agency.
He was sworn in in June 2018 as the chief of CISA's predecessor organization, the National Protection and Programs Directorate.
Krebs led CISA's work in protecting civilian networks, mitigating risks to national critical functions and raising the physical and cyber security baseline of U.S. infrastructure, according to the agency's biography of him.
He joined the Department of Homeland Security for the second time in 2017 as a senior counselor to the secretary. Prior to the said role, he served as the director of cybersecurity policy in Microsoft's government affairs team.
During his first stint at DHS, he worked as the senior adviser to the assistant secretary for infrastructure protection, according to CISA's profile.
Category: Speaker News
Tags: advisory board Bipul Sinha Chris Krebs CISA cybersecurity executive movement Microsoft Rubrik Speaker News zero trust